Where Does Lars Von Trier Melancholia Rank Among His Best Movies?
Lars Von Trier, probably the most controversial Danish film director, and screenwriter is most influential and misunderstood personality. For almost four decades, Lars remains one of the most admired, passionately mooted artistically inspiring figures in contemporary cinemas.
After Carl Theodor Dreyer, Lars Von Trier is considered the most important Danish film Director as he sets challenges for himself every time he makes movies. His movies have always thrived between chaos and control, where he refused and deranged what he thought as conformist norms of filmmaking.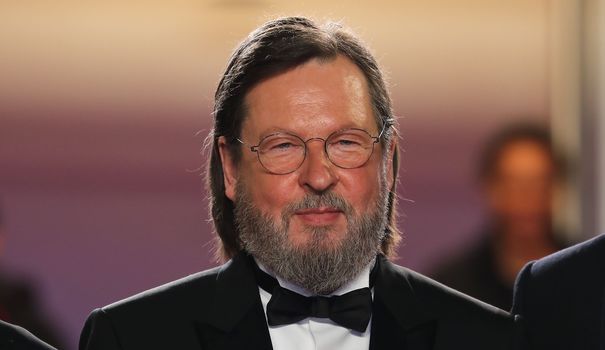 Lars von Trier Is Making All of His Movies Into Diamonds
SOURCE: Variety
Von likes to challenge his viewers emotionally and psychologically, to understand his world is often provocative and confronting experience. The director's predominant focus is on female characters persisting incredible society pressure which he films through the harsh but deeply fascinating way. This Danish director is well known for intimidating his actors on the set.
Check This Out: German Actress Franka Potente Will Make Her Directorial Debut With "Home"

Actors like Bjork and Nicole Kidman describes working with him was an arduous experience, though hard to co-operate, he has helped his female lead characters deliver memorable performances. In his movies, he often portrays male characters as the savagery of the world who holds authority and domination while women are represented as the embodiment of sacrifice, suffering and the battle with patriarchy.
The best place to begin: Melancholia
Since we are talking about this revolutionary director's films, Melancholia is the best place to start.
Recommended: Barack Obama Paid Tribute To Iconic Director John Singleton

This mixture of part apocalyptic science fiction, part psychological drama, Melancholia is perhaps Trier's most accessible movie to date.
Abstaining from his previous patterns, the director tried to give Melancholia a cinematic composition of joyful sounds and images. Divided into two parts, the movie focuses on two sisters and their choices ending up in a disastrous event and second part, the rogue planet on its course to collision with earth.
The movie is filled with excellent casts like Kristen Dunst, Charlotte Gainsbourg, Kiefer Sutherland, Charlotte Rampling, John Hurt, Alexander Skarsgard, Stellan Skarsgard, and Udo Kier.
See Also: Bradley Cooper Admits Being 'Embarrassed' by Oscars Best Director Snub

Justine (Kirsten Dunst) calmly waits for the catastrophe after wrecking her own absurd wedding and alienating husband. While her terrified sister Claire (Charlotte Gainsbourg) does not accept it.
By the end of the movie, Justine is the only who remains calm in the face of chaotic cosmic disaster breaking herself from job and spouse.
-->