Whitney Moore Claims Writer and Director Max Landis Abused her; Facts About Max Landis
Published Thu Jun 13 2019 By Andrew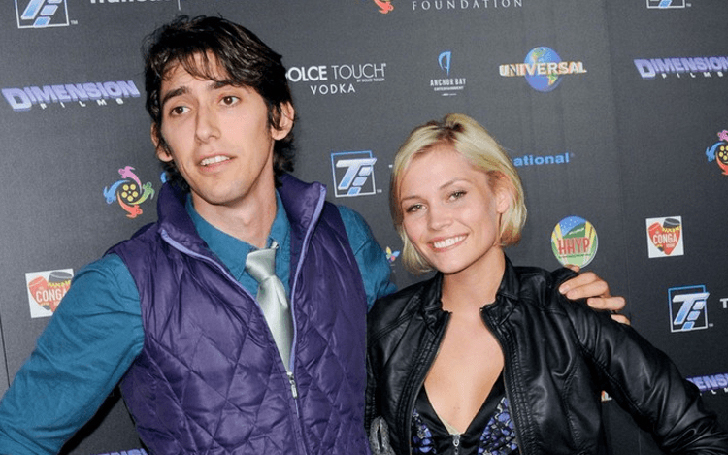 Writer and Director Max Landis abused Whitney Moore.
Max Landis is currently in hot waters after he suffered accusations by the hands of sexual assault. Although the director sexual assaults carried out by the director started surfacing from early 2017 it didn't garner much attention but this time around the scenario is quite different and the consequences are bound to be dire.
Whitney Moore took to her social media profile on Wednesday and accused Max Landis of abusing her while addressing her relationship with the controversial screenwriter on social media Wednesday. Moreover, the actress also went on to maintain that Landis did "horrific, inhumane things." to her.
The 'Breakdown Lane' star dated Landis back in 2011, through the period of which she was subjected to brutal abuse. Moore's claims come following the anonymous woman who wrote a lengthy Medium post revealing The Hollywood Reporter published a "meticulously researched" piece on Landis' alleged sexual misconduct and harassment of women.
Max Landis is accused of sexual assault.
SOURCE: Bounding Into Comics
Who is the person behind all these alleged sexual abuses? Know the unknown facts about Director Max Landis:
5. A movie wrote by Max Landis, 'Bright' Has Been Named the Worst Movie of 2017
As per IndieWire 'Bright' the worst movie of 2017. The movie which released as Netflix's first big blockbuster on Friday hosts the acting skills of Will Smith and Joel Edgerton. The film got completed on a budget of $90 million and is directed by 'Suicide Squad' director David Ayer.
The outlet maintains,
"From the director of Suicide Squad and the writer of Victor Frankenstein comes a fresh slice of hell that somehow represents new lows for them both — a dull and painfully derivative ordeal that often feels like it was made just to put those earlier misfires into perspective. The only thing more predictable than this high-concept police story is the idea that a year as punishing as 2017 would save the worst for last."
'Deadline' also joined the outlet on bashing the movie making its stance clear with a simple "misguided, blatant attempt to play on the same field with the big boys."
4. This Isn't The First Time Landis Has Acted Inappropriately
Jake Weisman of Comedy Central's series Corporate took to her Twitter account on December 18, to maintain that the director/screenwriter was an absolutely horrible human being.
Also See: Top 5 Facts About Black Mirror: Smithereens' Jaden Actor Damson Idris
She Tweeted, "Definitely watch that big Netflix movie coming out, written by that fucking psychopath who is one of the worst people alive."
The tweet garnered a lot of attention and was followed by a lot of celebrities replying to the issue.
Moreover, News sources are also referencing the Tweet of Magazine Editor Allie Goertz that carried the message "can't imagine who is more scared in a post-Weinstein world than a famous director's son." back in November.
3. Max Landis belongs to an up tone family of Hollywood as he Is the Son of Director John Landis & Costume Designer/Historian Deborah Nadoolman Landis
Born to director John Landis and costume designer and historian Deborah Nadoolman Landis, Max was notorious right from his childhood.
Director John Landis and Deborah Nadoolman Landis, mom, and dad of Mark.
SOURCE: Getty Images
Landis, 32, born in Beverly Hills had his fair share of struggle to stay within the code of conduct right from his childhood days.
2. His Video 'Wrestling Isn't Wrestling' Has over 2 Million Views on Youtube

As of now, the youtube video of Landis titled 'Wrestling Isn't Wrestling' is viewed more than two million times on Youtube.
Ryan Adams Is Seen For The First Time Since Claims Of Sexual Misconduct >>>
Actually, Landis boasts himself as an avid comic book reader and fan while also has had his fair share of experimentation by writing his own comic books. He wrote Back to Mysterious Island, a comic series for Bluewater Productions in 2008.
1. Max Landis is currently busy with the screenwriter's endeavor of the Remake of His Father's Film 'An American Werewolf in London'
Back in November 2016, reports maintained that Landis was the chosen one for framing the story of the remake of his father's 1981 comedic horror film An American Werewolf in London.
The outlet also came through with the information that he is also the most feasible director as well.
You may also like: Top 10 Most High-Profile Sexual Misconduct Allegations Against Harvey Weinstein
Max Landis' other directorial credits include American Ultra that made it to the theatres in 2015 and Victor Frankenstein which released in 2015. He also created and acted as showrunner on the American adaptation of Douglas Adams' comedy series Dirk Gently's Holistic Detective Agency on BBC America.
-->