Who Is 2 Broke Girls Star Kat Dennings Boyfriend? Grab All Her Juicy Dating Details Here!
Published Mon Jun 03 2019 By David
Kat Dennings is an American actress popularly known for the character she plays on the CBS' sitcom 2 Broke Girls. Following her debut in an episode of the HBO dramedy series Sex and the City, Dennings has appeared in films including The 40-Year-Old Virgin (2005), Big Momma's House 2 (2006), Charlie Bartlett (2007), The House Bunny (2008), Nick and Norah's Infinite Playlist(2008), Defendor (2009), Thor (2011) and Thor: The Dark World (2013).
From 2011 to 2017, Kat starred alongside Beth Behrs in 2 Broke Girls and is still going strong with series' renewals and more. Many, however, want to know more on the 32-year-old star's personal life. Questions like is she single? Does she have a boyfriend? Does she have any past love affairs and romance?
So Is Kat Dennings Really Dating Someone?
Kat Dennings and Josh Groban dated from 2014 to 2017.
In July 2016, Kat and her former boyfriend, Josh Groban split after almost 2 years of being in a relationship. The initial phase of their romance seemed to be going well until they decided to put an end to it. Since then Kat is pretty much considered to be single and there haven't been rumors of any dating.
Kat Dennings and Josh Groban had their fling from 11th October 2014 to July 2016. The couple revealed their relationship back in October 2014 when they attended the Carousel of Hope Ball in Beverly Hills together.
Also Read: Harold And Kumar Star John Cho Is Married To His Wife Kerri Higuchi Since 2006; Learn The Details Of Their Relationship!
Josh is a 36-year-old singer, record producer, and US actor, who is extensively prolific in classical to pop music (classic crossover); six albums made in 15 years.
Dennings' colleague, Beth Behrs who set up the pair, previously told the two were "nerds at heart."
Behrs said, "They're in this crazy business, they're both very calm and mellow and wonderful. And he treats her like a princess, and it's amazing."
recommended: Who Is Nico Rosberg Wife? Details Of His Relationship Status And Past Affairs!
Sadly Dennings and Groban decided to split in summer 2016. Nevertheless, they remained very good friends with each other.
Kat Dennings: Previous Relationships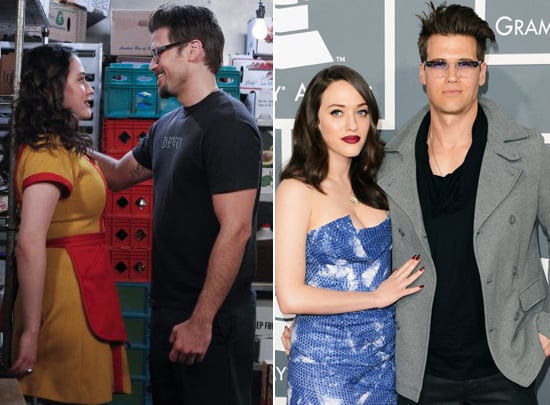 Kat Dennings and Nick Zano were in a relationship from 2011 to 2014.
Before Groban, Kat Dennings had quite a romance with actor Nick Zano who was also her co-actor in 2 Broke Girls.
Nick Zano is popular through his roles in movies such as Minority Report and One Big Happy. He also had his credits in 2016 the Legends of Tomorrow, in the recurring role of Dr. Nate Heywood.
Zano and Dennings went public during the L.A. Lakers vs. Houston Rockets basketball game when they were sitting courtside watching the match. Nick previously had a three-year relationship with actress Haylie Duff. Sadly, Dennings and Zano eventually broke up in 2014 and that was also the end of it.
You May Also Like: Briana DeJesus Speaks About Her Opinions On Her Fellow Teen Moms, Her Relationship With Devoin, And More!
In addition, Dennings has also been rumored of having a spark with few or two other A-listers. As such, she was reported of having a sushi date with Canadian rapper/singer, Drake in 2013. While filming Thor (2011), Dennings was rumored to have linked up with Tom Hiddleston who played "Loki" in the same movie.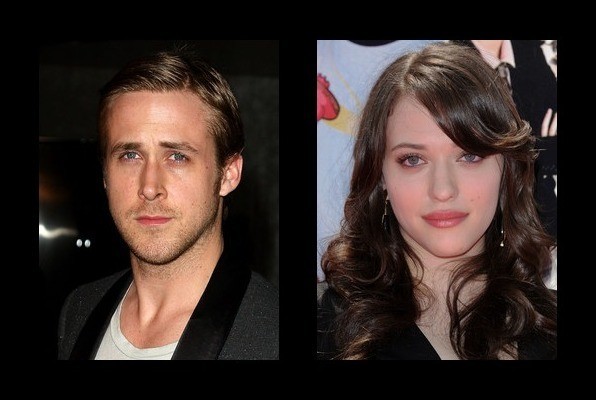 Kat Dennings was also rumored to have had a romantic affair with Ryan Gosling.
In late August 2009 the Internet was abuzz with a rumor that Kat Dennings and the notebook actor, Ryan Gosling were romantically entangled with one another. That month, the pair had been spotted on a "date" at Disneyland.
This was on the same day that Kat tweeted she had been kidnapped (in one of those "good" ways) and taken to Disneyland. However, no serious confirmation was given by either star.
Before the sexiest man alive, Dennings was romantically involved with Criminal Minds star Matthew Gray Gubler who she had dated from January to August 2007. Before that, One Tree Hill actor, Ira David Wood IV, and Kat Dennings were in a relationship from July 2005 to October 2008.
-->