Who Is Actress Cho Yeo-Jeong and Her Real-Life Husband? She Had an Abusive On-Screen Husband
Published Sun Jan 19 2020 By Chester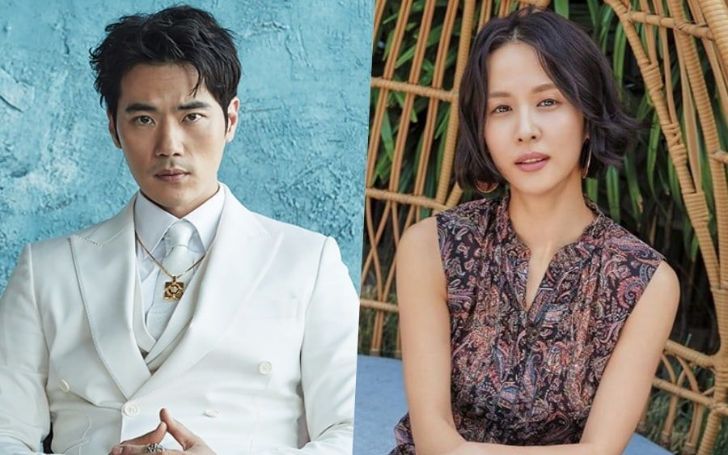 If you are a Korean drama lover, you probably didn't miss the latest series, 'Woman of 9.9 Billion.' The series, released in 2019, is already making headlines for its marvelous storyline and how well the stars have portrayed their roles.
Cho Yeo-Jeong, a South Korean actress, is one of the lead actresses in the Korean drama 'Women of 9.9 Billion' and won over millions of hearts for her phenomenal role as 'Jung Seo-Yeon.'
In the series, Jung is married to an abusive husband, played menacingly by Lee Ji-Hoon, as a rich and abusive partner known as 'Lee Jae-Hoon.' Jung, an illiterate woman lacking any skill, is trapped with her abusive husband, who doesn't actually care about her and often abuses her.
But coming out of her 'reel life' to her real life, fans are wondering what is the real scenario here? Does the real star struggle in real that she was able to portray the character so splendiferously? Here are some of the facts.
Is Cho Yeo-Jeong Married? Who's Her Real Husband?
It might be good news to millions of her fans and followers as the gorgeous Korean sensation Cho Yeo-Jeong is still single. Her fellow actress Kim So-yeon is married to actor Lee Sang-Woo.
Blinking 'Green' lights
SOURCE: Getty Images
The actress is yet to tie the knot, and her social media accounts do not reflect her love affairs with anyone. So, we speculate the actress is living her life without suffering and pressure, as in the movie.
Cho Yeo-Jeong Relationship & Affairs
The 'Ms. Perfect' actress might have had an affair as she's beautiful and 38 years old. However, the glamorous personality is quite secretive when it comes to romantic relationships.
Under the Rocks!
SOURCE: Los Angeles Times
Her social media accounts and other media outlet reports contain no information related to her affairs. But who wouldn't give their heart to date this beauty? Nevertheless, the actress is yet to introduce her Mr. Right to the world as she might be searching for the 'one.'
Cho Yeo-Jeong Net Worth
The 'Best Actress' recipient for '2019, Gisaeng Chung', Yeo-Jeong's net worth is estimated at around $2 million. The sources behind her net worth are credited to her successful career as an actress with her blockbuster hit movies and TV series.
Ms.Perfect star alongside her black SUV.
SOURCE: 조여정 - Cho Yeo-Jeong (Instagram)
Some of her prominent TV shows include 'Women of 9.9 Billion', 'Beautiful World,' 'Drama Stage,' 'Ms. Perfect', 'Babysitter,' 'Divorce Lawyer in Love,' 'Haeundae Lovers' and 'I Need Romance.'
Starred in 'Ten' Hit Movies
The actress' credits include 'A Perfect Match', 'Ghost House', 'Vampire Cop Ricky', 'The Servant', 'The Concubine', 'The Target', 'Obsessed', 'Casa Amor: Exclusive for Ladies', 'Drama Stage', and 'Parasite'. To date, she holds a career record of five wins and 12 award nominations from all her movies and TV shows.
Check Out: Facts about South-Korean Star Park So-dam; Who Is She Dating???
We hope you enjoyed the article; stay tuned to find more articles about your beloved celebrities on Glamour Fame.
-->