Who is Brent Spiner Dating? Details Of His Relationship Status And Past Affairs!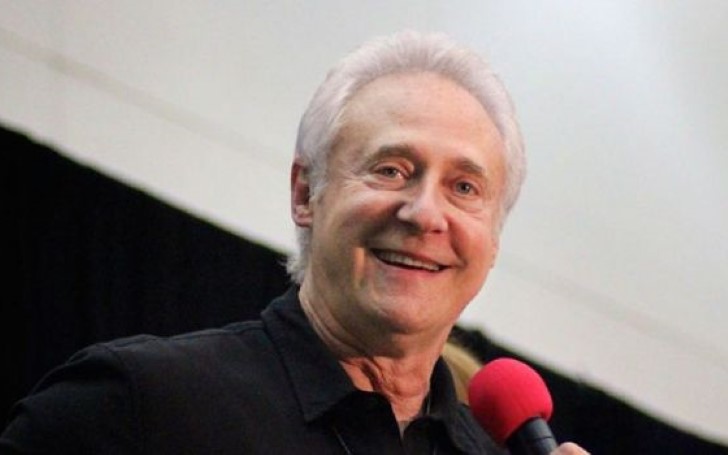 Brent Spiner AKA Brent Jay Spiner, the 70 years old American actor known for his role as android Lieutenant Commander Data in the TV series Star Trek.
Brent Spiner role was highly acclaimed in the Star Trek series and that helped him gain more popularity than any other shows.
Brent Spiner Relationship status - Is he married or single?
He is married to Loree Mcbride. They tied the knot in the year 2001 after dating for one full year (2000). Together they have a son named Jackson Spiner, who is 17 years old now (born June 29, 2002).
Brent Spiner with his wife Loree McBride on the Red Carpet
SOURCE: IMDB
He is their only child with no brothers or sisters in the family. But Jackson is okay being the only child because of the obvious benefits.
What is going on between Brent and Loree?
There were claims that they are not married anymore as they filed a divorce back in 2011, some stories also suggest that Loree was never married to "REAL" Brent Spiner, Yes, it is crazy as it sounds but few stories emerged following the divorce rumors asserted that Loree's Palimony case against Brent is unfair as she was not even married to Brent but his clone.
Brent Spiner for Super Girl Season 4.
SOURCE: Hollywood Reporter
As it turned out, it was all false claims on the internet and the couple is still married and seems perfectly fine together.
You Might Like To Read: Is Toni Collette Married? Who Is Her Husband? How Many Children Does She Share?
Yes, the Internet can be one hell of a dark place where false news keeps on sprouting lefts and rights. (But you can count on us for reliable stories though :D)
Who did Brent date in the past?
Before Brent was married, he dated a few other known faces. Some of the names are listed in chronological order below;
Swoosie Kurtz (1978)
Elizabeth Green (1984)
Terry Ferrel (1992)
Loree McBride (met in 2000 and Married in 2001)
Brent dated Swoosie Kurtz in 1978 but lasted for only a few months. After a long gap, He dated Elizabeth Green in 1984, that too did not last for more than a few months.
See Also: Who Is Alison Brie's Husband? Details Of Her Married Life And Dating History!
In 1992, Brent was dating a famous American actress and model Terry Ferrel. They both met on the set of Star Trek and subsequently started dating. She played the role of Jadzia Dax in the series. The relationship lasted for a whole single year but they could not continue it any longer.
Recommended: Who is Mark Hamill's Wife? When Did They Get Married?
That's when Loree Mcbride entered in his life in 2000, they clicked, found the connection and started dating each other which ended up as marriage in the year 2001.
-->