Who is Mark Hamill's Wife? When Did They Get Married?
Published Sun Apr 28 2019 By David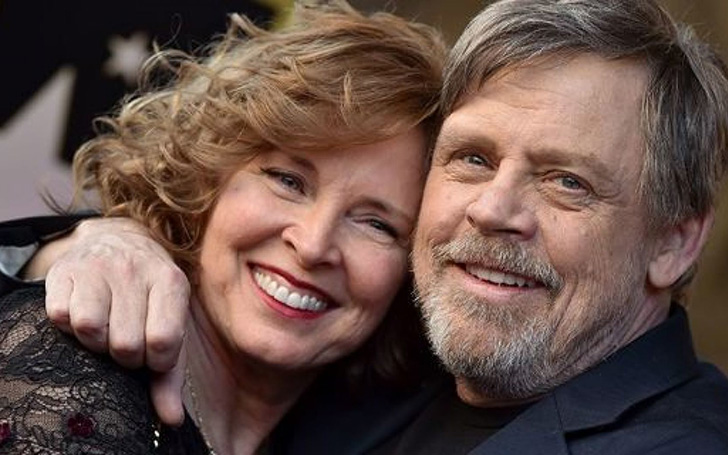 How has been the journey of Mark Hamil and Marilou York's love story?
Come December, along with the release of Star Wars: The Rise of Skywalker, the space saga fans will also see Luke Skywalker actor Mark Hamil celebrating the 41st anniversary with his wife, Marilou York.
In the meantime, let's look back at the moments where it all started to blossom.
The longtime couple, Luke and Marilou didn't meet at a star-studded party like many Hollywood couples. Instead, they first set their eyes at a dentist's office.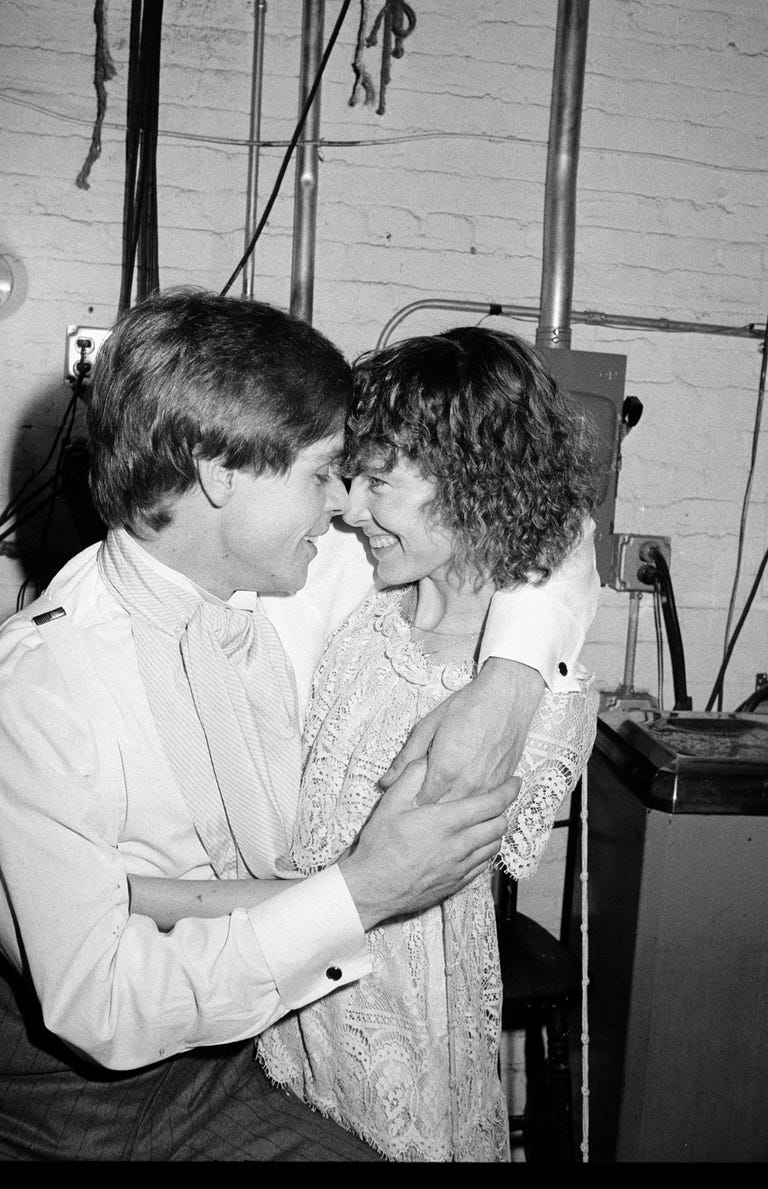 MARK AND MARILOU, PHOTOGRAPHED TOGETHER IN 1981.
Source: GETTY IMAGES
According to People, Marilou was working as a dental hygienist in Westwood—and Hamill was just another patient for the day.
Mark rather describes the incidents as somewhat of a previous scenario (at least from his side). "She came into the waiting room in jeans, white coat, breasts like melons, looking like a Vargas painting. I said, 'They let you dress like that at work?' She said, 'Yeah. Next.'"
But the pickup line worked and they soon hit off with each other. On one of their first dates, Luke and Marilou saw an early screening of Star Wars, and the latter couldn't help noticing the "bad caps" on the teeth of a minor character.
Also Read: What Is Rishia Haas' Net Worth? Find Out His Sources Of Income And Earnings!
Much like a relationship with any Hollywood star, Marilou romance with Luke was also to be faced with its share of toll. Hamil admits the fame from Star Wars got to his head, and they broke up for a while.
"I had to taste groupies and fame," Mark told People. "I went to Las Vegas to date 38-year-old showgirls. I wanted to scale all these women. That was exciting for about the first 10 minutes. Eventually, I wanted something to hold onto—and a family."
After the separation, Hamill went on to date a fellow actress from his General Hospital days, Anne Wyndham. But the relationship turned out to be even tumultuous than that with Marilou.
Recommended: Romance Author Nora Roberts Sues Brazilian Writer Claiming Plagiarism
Hamill would later explain the relationship as the season of on-set tension. In a 2017 interview, the actor attributed his relationship with Wyndham, as the danger of being competitive when in a relationship with a co-star.
"You become competitive in a way, which is crazy, because I'm not going to take parts away from her, and vice versa. But I thought, 'Well, she's not the one, because I do want to have a family, and I'm not going to ask her to give up a career to raise the kids. And I'll know when it's right, I'll find the right one.' And luckily for me I did," Hamill told the Australian daily telegraph.
After the dust settled on that debacle, Mark got back with Marilou and this time the couple decided to do it for eternity as ever since that patch up, the Hamill and York haven't had a single debacle on their love legacy (not that any publication knows of).
Mark and Marilou got married in December 1978 in a small ceremony in the backyard of their home in Malibu. The couple has three children together: Nathan (1979), Griffin, (1983), and Chelsea (1988). All three of the Hamill heirs have made a brief cameo as resistance soldiers in The Last Jedi.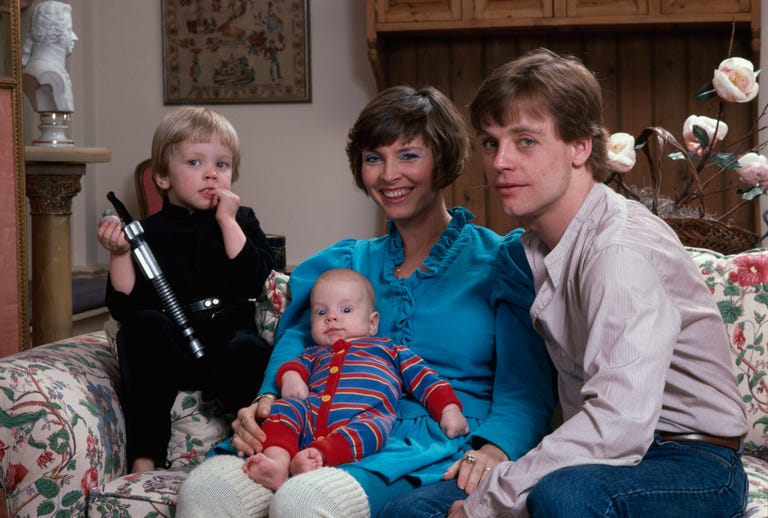 MARK AND MARILOU, ALONG WITH THEIR SONS, NATHAN AND GRIFFIN, AT THEIR HOME IN LOS ANGELES.
Source: GETTY IMAGES
Hamill often takes the time to gush over Marilou. "She makes the ordinary seem extraordinary and I just want to thank her for being my everything," Hamill wrote on Twitter in February 2018.
Don't Miss: FRIENDS Star Courteney Cox Displays Her Support To Kaley Cuoco As She Cries At The Final Big Bang Theory Table Reading
In an "ask me anything" session on Reddit, a fan asked Hamill what his secret to a successful marriage was. And the actor responded it by saying, "Well, I just was lucky I found the right person. if you're lucky enough to find your soulmate, you have to keep your fingers crossed. A really short manual would read 'Don't cheat,' because that seems to be where people break up. When you go through tricky periods you have to work on it and having children helps because you know you're trying to find a way to make everyone happy."
In December 2017, Mark boasted his 39th anniversary with York on Twitter with a series of photos noting, "And they said it wouldn't last."
-->