Who Is Alex Morgan' Husband? Details Of Her Married Life And Past Boyfriends!
Published Thu Jul 04 2019 By Chester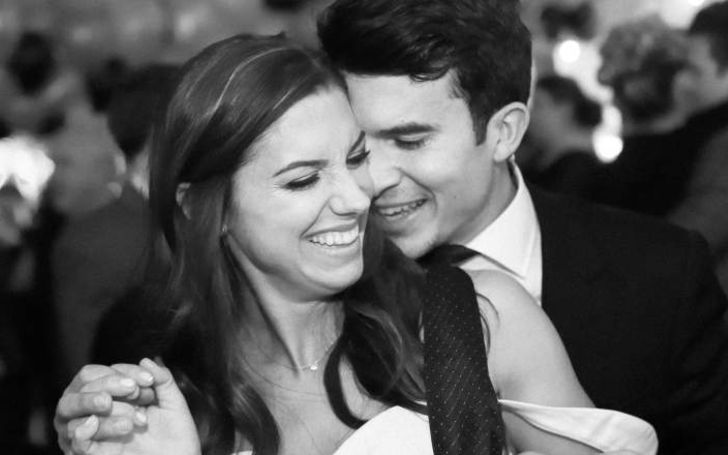 Learn the intriguing details of FIFA Women's World Cup champion Alex Morgan's love life.
Many of you might be curious about the American soccer player Alex Morgan's relationship status. The soccer star recently scored the winning goal against England in the 2019 FIFA Women's World Cup semi-final on Tuesday, July 2.
We witnessed the 30-years-old Alex's astonishing game play and splendid skills on the soccer field but do we know about the Morgan's love life and marital status?
Well let's find out details in the article.
Alex Morgan Relationship Status? Is she Single or Taken?
Sad for many, but Alex Morgan is a married woman. The beautiful athlete's heart is hitched to her longtime love and soccer player Servando Carrasco.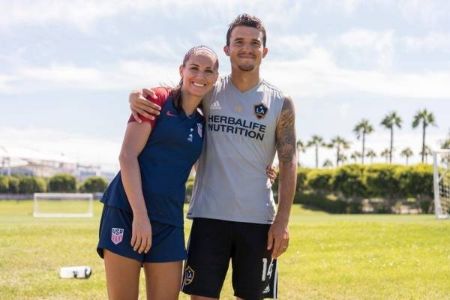 The two lovebirds are extremely popular as well an example pair in the soccer field. Wondering why?
The Couple Shares A Long-Distance Relationship
Even though there are many ups and downs in their relationship, precisely due to their hectic schedules and shits from the pro soccer clubs, the lovebirds maintain a blissful relationship supporting each other without compromising anything between their immortal love.
Alex is representing the USWNT in the world cup whereas Servando is playing in the MLS for the L.A. Galaxy.
Who is Alexis Ren? Detail About Alexis Ren & Alan Bersten Relationship and Past Affairs >>>
Now many of you might be thinking how it all started for the wonderful power couple?
Well, prepare to get enlightened as we have come with all the tiniest details of the two Lovey-dovey.
When Did They Meet?
According to details by MLS soccer, Alex Morgan and Servando Carrasco first met during their freshman year of college at California back in 2007.
They were longtime friends when Servando saw her develop her game 'brick by brick'.
Vitaly Zdorovetskiy And Kinsey Wolanski - When Did They Start Dating? Learn All The Relationship Details Of This Prankster Couple! >>>
Servando explained their first sight story to MLS Soccer stating,
"She was very raw, clearly, she had the athletic ability. She was the fastest player on the team. She had an amazing left foot. She could strike a ball on a rope. And then she started to add things to her game, brick by brick. She got better tactically, she started watching more soccer, her first touch got better. She's not just a finisher now. She's not just a person that builds her game off of her speed or off of her athleticism. She's always looking for a challenge."
A lot of affection and love is apparent between the head over heels lovers but what about their married life?
Alex and Servando Married Life
The couple started their new chapter on New Year's Eve, 2014 as they exchanged their vows at the beginning of the year 2015 in Santa Barbra, California.
The beautiful beach wedding was joined by 180 guests including their family members and friends, including Alex's and Servando's teammates.
As of now, the couple shares a blissful married life with no extramarital relationship. But the two are still left to be parents of any of their children.
Alex and Servando never let their professional barrier come between their personal love and relation. With a good mutual trust and carrying a good hope for the future, they have brought home in Orlando.
Currently, the couple resides in different cities; Servando lives in California, while Alex resides at their Florida home.
There's nothing that can hold us apart; a lost distance relationship is definitely hard and miserable, however, both the partners look forward to adjust it and connects in a way.
Cristiano Ronaldo's Girlfriend Georgina Rodriguez Cries Tears of Joy after His Sensational Hat-trick Takes Juventus into the Champions League Quarterfinals
We hope you enjoyed the article. Stay tuned and connected to find out more interesting articles of your favourite celebrities.
-->