Who Is Bobby Brown Married To? Exploring the Life of Alicia Etheredge-Brown
Alicia Etheredge, a longtime childhood friend of Bobby Brown, remained somewhat under the radar until she began a romantic relationship with the musician. As a steadfast and loyal friend, she had always been there for Bobby, even playing a crucial role in helping him find the courage to marry Whitney Houston.
Often, when people share a deep friendship like Bobby and Alicia did, they tend to view each other more as siblings than potential romantic partners. However, their story took a turn after Whitney Houston's separation and eventual passing, as their friendship evolved into a romantic relationship. Today, Alicia Etheredge is Bobby Brown's wife and an American producer.
Meeting Husband, Bobby Brown For The Very First Time
Before his turbulent 14-year marriage to Whitney Houston, Bobby Brown, a rising teenage star, used to spend time with friends, including Etheredge-Brown.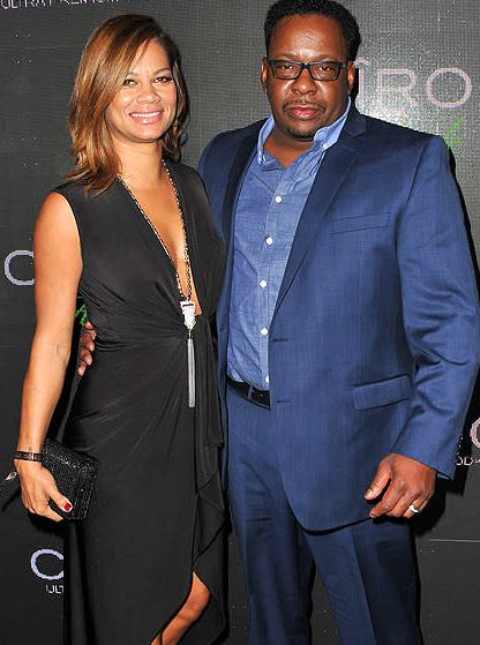 They first crossed paths when he was around 18 years old at a dance venue where people practiced their dance moves.
They became friends and socialized together. However, after Bobby's divorce, they unexpectedly reconnected, and a romantic spark ignited between them.
Alicia Etheredge-Brown was the Manager of Bobby Brown
Alicia Etheredge-Brown, Bobby Brown's wife, has not only been his life partner but also his manager since 2008. She has an impressive track record, having worked with notable figures like Macy Gray and Magic Johnson.
However, their dual roles have at times led to conflicts, as she acknowledged in a 2016 interview with 20/20, suggesting that mixing business with personal life can be challenging.
Bobby Brown Proposed His Second Wife During Concert
After managing Bobby Brown for several years and having a son together named Cassius in 2009, Brown proposed to Alicia Etheredge-Brown during a concert at Funk Fest in Jacksonville, Florida, in May 2010, and she happily accepted.
Fans at the concert were thrilled and supportive of the engagement, expressing hope that Bobby would find happiness in this relationship after his previous marriage.
Alicia Etheredge and Bobby Brown's Wedding Ceremony
Alicia accepted Bobby's proposal, and they quickly tied the knot on June 18, 2012, less than 24 hours after Bobby's performance with New Edition in Honolulu.
The wedding was attended by friends and family, including Bobby's children from previous relationships, namely Landon, La'Princia, and Bobby Jr. Their son Cassius was also present at the wedding.
Wedding Ceremony and Dresses
On their wedding day, the bride wore a white strapless gown with a necklace, while the groom sported a red suit and matching Adidas sneakers, just like their son Cassius, who played the role of the ring bearer.
Alicia Etheredge faced opposition from her family and friends who were concerned about her relationship with Bobby Brown due to his past marriage and struggles with substance abuse. Despite this, she followed her heart and stood by his side, providing him with support as he worked toward sobriety.
Alicia Etheredge is Mother of Two Daughters and One Son
Alicia and Bobby are parents to three children: Cassius (born May 30, 2009), Bodhi Jameson Rein (born July 9, 2015), and Hendrix Estelle Sheba (born July 21, 2016).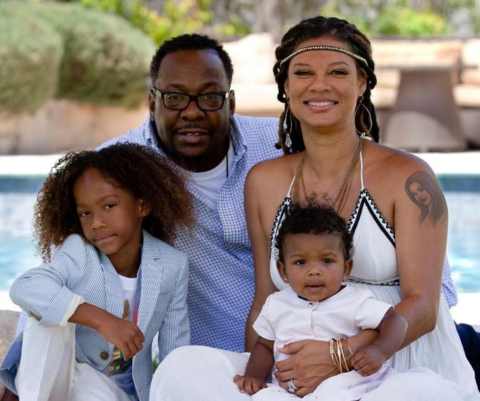 Bobby expressed his deep appreciation for his children, emphasizing the importance of love in his life. Alicia is also the stepmother to Landon, La'Princia, Bobby Brown Jr.,
And the late Bobbi Kristina Brown, who tragically passed away on July 26, 2015, following a period of being unconscious after being found in a bathtub in her Georgia home.
Husband, Bobby Brown Was Married to the Late Whitney Houston
Bobby Brown and Whitney Houston's relationship began in 1989 when they met at the Soul Train Music Awards. Their close friendship evolved into a romance, and they married on July 18, 1992. They had a daughter, Bobbi Kristina, in 1993.
Their marriage was plagued by rumors of infidelity, substance abuse, and domestic violence, which played out in the media. In 2005, they appeared in the reality show "Being Bobby Brown," offering a glimpse into their troubled life.
Houston filed for divorce in 2006, which was finalized in 2007, with her gaining custody of their daughter. Houston later admitted to drug use with Brown and abuse during their marriage. After Houston's tragic death in 2012, Brown struggled to perform, and he was asked to leave her memorial service.
Alicia Etheredge Movies and TV Shows
Alicia Etheredge's career timeline is somewhat unclear, but she became part of Bobby Brown's management team in 2008. Before that, she had worked with various sports and music personalities, including notable figures like Macy Gray and Magic Johnson.
In addition to her career in management, she has ventured into television production, contributing to shows such as The Insider, Outsider's Inn, and The Real, and making an appearance on Omg!
Alicia and Bobby Brown have also ventured into the world of reality television with their show titled "Bobby Brown: Every Little Step," spanning 12 episodes. This reality series offers a glimpse into their daily family life and the challenges of raising their young children.
Alicia Etheredge-Brown Net Worth in 2023
In 2023, Alicia Etheredge is believed to have an estimated net worth of $500,000, while her husband, the singer Bobby Brown, is reported to have a net worth of $2 million.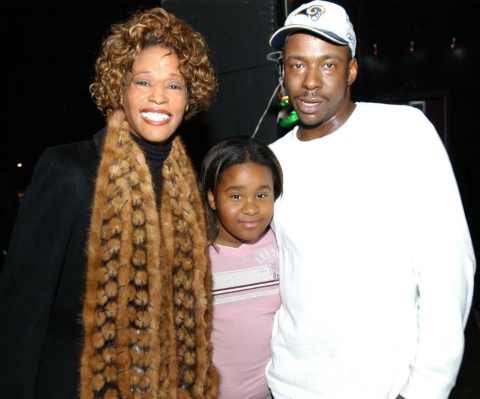 His discography includes the studio albums "King of Stage," "Don't Be Cruel," "Bobby," "Forever," and "The Masterpiece." Further, Alicia has a sister named Kim Etheredge, who co-founded the hair product line Mixed Chicks. The two sisters are close and often appear together on Alicia's social media.
How Old is Alicia Etheredge-Brown?
Alicia Etheredge was born on December 21, 1973, in Culver City, California, to Henry and Mary Mullen Etheredge. She is part of an entrepreneurial family and has two siblings, Kim and Justin Etheredge.
Visit Glamour Fame For More Related Content
-->