Who is Bobby Shmurda's Girlfriend in 2022? Learn All the Details of His Relationship Here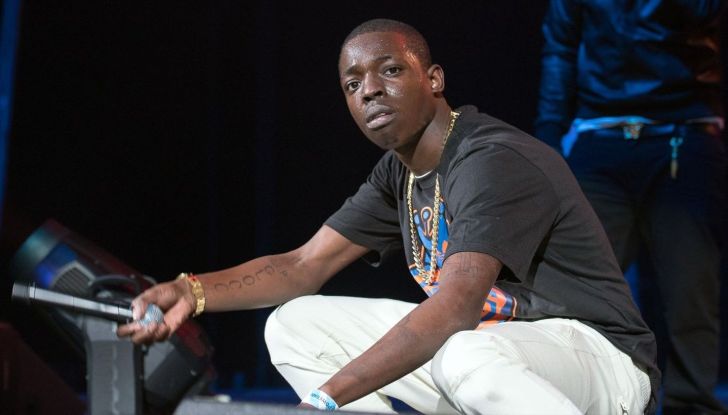 Bobby Shmurda's Girlfriend in 2021 And Details on His Romantic Life: The Complete Fact Here!
American rapper and songwriter Bobby Shmurda first rose to fame when his 2014 song "Hot Nigga" ranked number 6 on Billboard hot 100. He signed a deal with Epic Record following his viral single.
Born Ackquille Jean Pollard on August 4, 1994, in Miami, Florida, he is popularly known as Bobby Shmurda. Pioneer of Brooklyn Drill music and known for his signature dance move, "Shmoney Dance," Bobby is once again the most exciting rapper at present.
Because of his incarceration back in 2014, Bobby has only a few singles to boast in his short rapping career. He was recently released from prison and is already back in his game and hitting the headlines. Continue reading to take a dip into his love life and notorious life story.
Who is Bobby Shmurda's Girlfriend in 2021?
Indicted a ringleader of GS9, Bobby Shmurda was sentenced to 6 years in prison with conspiracy to murder weapon possession. His release on February 23, 2021, was celebrated widely.
Bobby Shmurda took to his Instagram to clear the ongoing rumor about his new girlfriend.
Photo Source: Page Six
Almost two months into his emancipation, Bobby's love life becomes a trending topic on the internet. Shmurda was reportedly seen snuggling an unidentified white woman in a video. Fans found that the white woman goes by the @badgrllilly on Tik-Tok.
The rumor soon went haywire, and the words spread that Bobby had already found himself a new boo named Lilly. But Bobby wasn't the one to let the rumor slide and soon took upon his Instagram to shut the speculations.
Check Out: Who is Shantel Jackson's Boyfriend? Find all the Details About Her Relationship Status Here
The 26 years old rapper said; "I'm tryna be nice and I'm tryna stay as a nice guy, I'm on parole, but y'all want me to wild the f**k out, They want me to wild the f**k out, but I'm ain't gone wild the f**k out."
Debunking the rumors whilst reassuring his fans, Bobby said that he is solely focused on his music for now.
Bobby Shmurda's Past Relationships!
Convicted at the age of 20, Bobby has had only one significant relationship in the past. Bobby dated an 18 years old Kimberly Rousseau back in 2015. The duo reportedly broke up after Bobby faced additional charges for having Kimberly smuggle a knife for him in prison.
Bobby Shmurda was sentenced to six years in prison with several charges.
Photo Source: Project Screen
In his recent interview with Maino, the rapper tells that the years in prison really changed him intrinsically.
He recalls receiving letters from his fans and young children while he was serving his time. Bobby tells that he has been grinding in his studio every single day since his homecoming.
Bobby Shmurda's Homecoming!
Bobby's singles Hot Niggs and Bobby Bitch were both listed in Billboards Hot 100. Apart from the two hits, Bobby featured on rapper 6ix9ine's single "Stoopid," for which he phoned his verses from prison.
Bobby was released on parole in February and the rapper has been working on his collaboration with fellow artists ever since.
Photo Source: Complex
Shmurda's fast success for the few songs and the clout he holds even after years of no work speaks greatly of his talent and influence he has as an artist.
Recommended: Just In: Raven Gates Marris of Bachelor Nation Adam Gottschalk!
The Miami-born rapper promised his fans that he is trying to be a nice person and set an example for the youth. Bobby promised no albums outright, but he opens about his ongoing collaboration with fellow artists like J Balvin, Quavo, Uzi, and DaBaby.
Hinting at the possible release of his songs this summer, Bobby says, "It's going to be a hot summer."
For more information and news on your favorite stars, stay connected to Glamourfame.
-->