Who is Former NFL Star, Joe Namth Married To? Know About Namath's Wife and Many More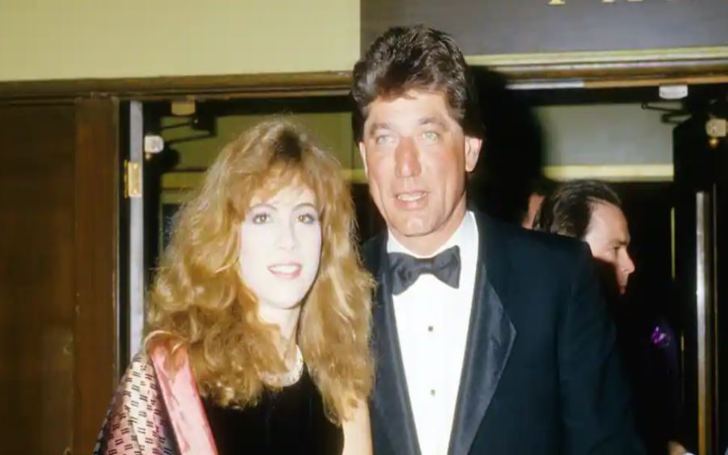 Joe Namath is a legendary American football quarterback who gained fame and recognition during the 1960s and 1970s. Nicknamed "Broadway Joe," Namath played for the New York Jets in the American Football League (AFL) and later the National Football League (NFL).
He is best known for his charismatic personality, strong arm, and bold predictions. Namath's most memorable achievement came in Super Bowl III when he guaranteed and delivered a victory for the Jets, solidifying his place in football history. Off the field, he became a pop culture icon and a symbol of the swinging '60s.
Is Football Legend Joe Namath Single or Dating?
Joe Namath, the legendary American football quarterback, has had an intriguing dating life throughout his career. Known for his charm and good looks, Namath has been linked to several high-profile relationships. In the 1960s and 1970s, he was often seen in the company of beautiful women from the entertainment industry. His charismatic personality and celebrity status made him a sought-after companion.
Namath's dating life garnered significant media attention, with rumors swirling about his romantic escapades. He was known for enjoying the nightlife and was often seen at various social events. However, he has kept details about his personal relationships private, maintaining a level of discretion. However, after his tragic split with his former wife, he hasn't been linked with anyone.
Joe had not initiated a new romantic relationship. Instead, he chose to maintain a low profile, avoiding media attention and leading a more solitary life. Namath has dedicated himself to pursuits such as golfing and spending quality time with his friends and family.
These activities provide him with a sense of fulfillment that he may have missed during the peak of his career. It is worth noting that Namath has expressed his belief in being married only once, indicating a strong commitment to his previous marriage.
Previously Married to Ex-Wife, Deborah Mays
In the early 1980s, Joe Namath had an initial encounter with his future ex-wife, Deborah Mays. During that time, he made the decision to enroll in a vocal training course taught by the renowned vocal coach Arthur Joseph. Coincidentally, Mays happened to be a student at the same institute. Namath famously stated, "She caught my last pass."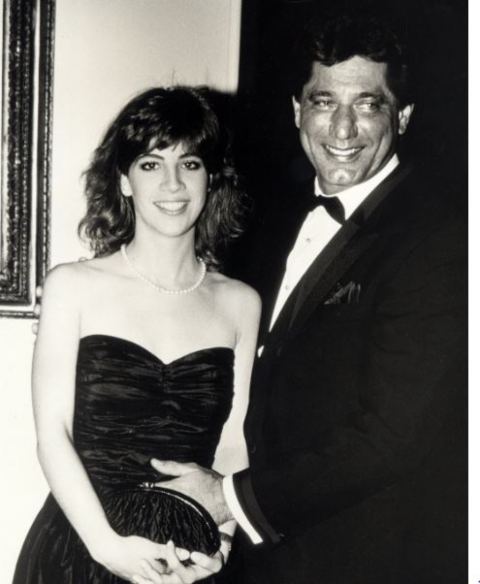 Joe Namath and Deborah Mays tied the knot in November 1984. Their wedding was a private and intimate affair held at the Coral Ridge Country Club in Fort Lauderdale, Florida. Following their marriage, Namath transitioned from being a longtime bachelor to a devoted family man.
Being Father and Grand Father
Following the divorce, Joe Namath's children, Olivia and Jessica, resided in Florida with their father. In May 2007, Olivia, Joe's daughter, welcomed a daughter named Natalia. Olivia currently resides in California, where she raises her three children.
Furthermore, Joe Namath is also a grandfather to three other grandchildren named John, Emerson, and Jemma. They live in close proximity to him along with their mother, Jessica.
Namath has embraced transcendental meditation as a personal practice. Additionally, he has extended his love and care to animals by adopting a collie/shepherd mix named Zoie from a local rescue shelter.
Also See: Kiari Sharpe - Some Facts to Know About Shannon Sharpe's Son
Did Excessive Drinking Habit End The Marriage of Joe Namath and Deborah Mays?
During the early years of his marriage, Joe Namath faced ongoing struggles with alcoholism. Despite his personal battles, Namath's wife expressed concern about the potential impact on their family if he continued down that path. It was a pivotal moment when his wife warned him about the possibility of their family breaking up due to his drinking.
In 1987, Namath managed to stop drinking and achieved sobriety. However, after his divorce in 2000, he faced a relapse and resumed his struggles with alcohol. The journey toward overcoming addiction can be challenging, and Namath's experience highlights the complexities and ongoing nature of the recovery process.
Joe Namath Was One Who Field For Divorce! But Why?
Contrary to widespread media reports, it was Joe Namath who initiated the divorce from his wife, Deborah Mays. In 1998, Namath discovered that Mays was involved in an extramarital affair with Brian Novack, a penile plastic surgeon.
Heartbroken by this revelation, Namath made the difficult decision to file for divorce. Seeking to protect the well-being of his children, he also requested full custody. Ultimately, Namath succeeded in gaining full custody, while Mays was only granted occasional visitation rights.
Divorce proceedings can be emotionally challenging, and it is evident that Namath went through a painful experience. However, he prioritized the best interests of his children and successfully obtained custody despite the difficult circumstances.
Take A Look at Joe Namath's Mesmerizing Football and Acting Career
Joe Namath had a notable career in both acting and football. In football, he achieved numerous remarkable milestones. As the quarterback for the New York Jets, Namath led the team to a historic victory in Super Bowl III, fulfilling his famous guarantee of victory and earning the game's Most Valuable Player (MVP) award.
Individually, Namath was the first quarterback to surpass the 4,000-yard passing mark in a single season, and he was a five-time AFL All-Star selection. He was inducted into the Pro Football Hall of Fame in 1985, recognizing his significant contributions to the sport.
In the realm of acting, Namath had a successful foray into the entertainment industry. He appeared in several movies and television shows, including "The Waverly Wonders" and "The Love Boat." Namath's charismatic personality and iconic image made him a popular figure in popular culture during the 1960s and 1970s.
Joe Namath's career highlights encompass his achievements as a Super Bowl-winning quarterback and his successful ventures into acting, which cemented his status as a renowned sports and entertainment figure.
Recommended: Why Drew Brees and Michael Vick are Considered Overrated NFL Quarterbacks?
Keep In Touch With Glamour Fame For More Info
-->