Kiari Sharpe - Some Facts to Know About Shannon Sharpe's Son
Published Wed Apr 01 2020 By Bran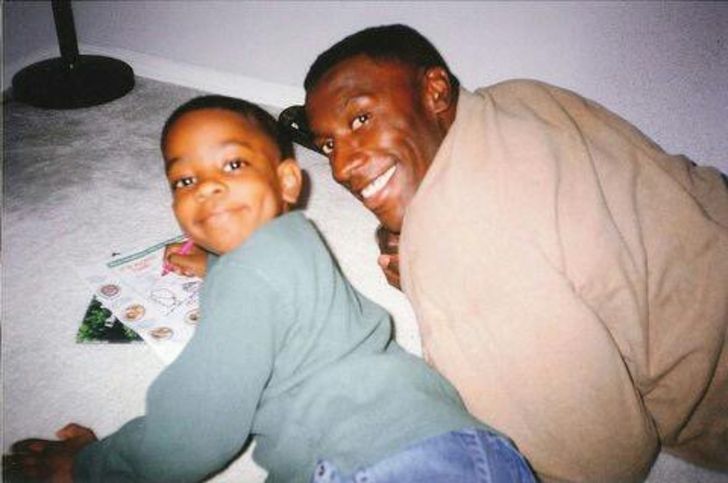 The NFL legend, Shannon Sharpe, is a father of three. Find out some intriguing facts about his only son, Kiari Sharpe, right here.
Regarding American football's top players, the former Denver Broncos star Shannon Sharpe definitely makes the cut. The three-time Superbowl champion is retired from the sport, but the sport in him never died. Thus, he became a football analyst for CBS Sports before leaving it to co-host his show, 'Skip and Shannon: Undisputed' with the reputed Skip Bayless.
Besides a resounding professional career, Shannon Sharpe's personal life is no short of drama and spices. The retired footballer used to be in a roller-coaster interracial relationship with a fitness instructor named Katy Kellner, which ended in shambles. Regarding children, Shannon is blessed with three kids, out of which Kiari is the only son. So without wasting much time, let us know more about the Sharpe offspring.
Shannon Sharpe Once Tweeted About His Son, Kiari Sharpe
The retired NFL legend Shannon Sharpe generally remains private regarding his personal life and family details. However, a Twitter criticism by a user really triggered him on July 30, 2019, causing him to use his son, Kiari Sharpe, as a defense.
Interestingly, it was a sports enthusiast, not particularly a Sharpe fan, who criticized the eight-time Pro Bowl winner for how the current generation doesn't regard him as a legend as they don't even know him.
Well, the tweet really hit the Hall of Famer as he came up with a fitting response. He mentioned how his son, Kiari Sharpe, who was around 27 years old at that time, all his friends knew who Shannon was and what his legacy meant to football.
The exact words read, 'Bruh, my son is about 27 bet 100 racks his friends knew who I was?' The reply justified many of the footballer's fans resulting in hundreds of retweets and rightly so. Kiari indeed would be proud of being a son of such a legendary stature. However, only time will tell how the youngster will continue to Sharpe legacy in the future.
Also See: Some facts about the Meth-addict Misty Loman.
Kiari's father, Shannon, remains quite active on Twitter and even suggested his fans how to spend their quarantine in the CoronaVirus crisis with an engaging post. The sports analyst cum Superbowl champion has over 1 million followers on the digital platform.
Kiari Sharpe Studied Both Biology and Business
Kiari Sharpe, unlike his father, preferred a career in the corporate sector rather than football or any other sports. What surprises most of the people is how he pursued both biology and business management in his academics. Maybe, it was his long-time interest in both the fields, which made him take the decision.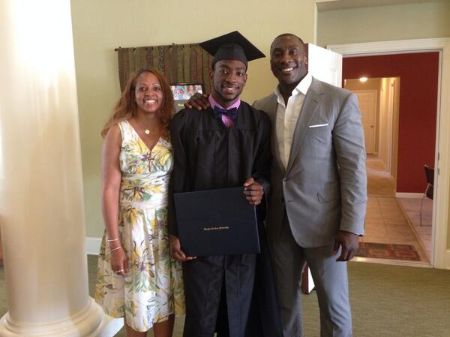 Shannon's only son, Kiari Sharpe, went to Georgia Southern University to achieve his academic goals. Already in his early thirties, Kiari completed his graduation and is likely to have pursued a job somewhere or established his own entrepreneurial venture somewhere.
Kiari and his father Shannon are quite private regarding their family details. Not much is known about where Kiari pursues his career goals today.
Is Kiari Sharpe Married to a Wife?
The NFL legend Shannon Sharpe kept his family life away from the spotlight. While the athlete himself lives in the spotlight, the same cannot be said about his children and wife. Likewise, Kiari Sharpe stays elusive even today.
Shannon's son, Kiari, lives as an average joe. The celebrity child enjoys his normal life away from the limelight. As such, the question of whether Kiari is married to a wife remains unknown. But since he is in his early 30s, the ex-NFL athlete's son is likely a married man.
Kiari Sharpe Has Two Step-Sisters
Everyone who knew the lifestyle of the million-earning NFL champion Shannon Sharpe was aware of his multiple affairs with different women in the past. Sharpe's only son Kiari shares his bloodline with two siblings, both daughters named Kayla Sharpe and Kaley Sharpe.
Recommended: Some Interesting Facts about American Columnist Katherine 'Kat' Timpf.
While he has two sisters, it's quite unsure whether the siblings are close to each other or not. Since both of Kiari's siblings are born of two different mothers, they lived with their respective mothers, which resulted in them living differently.
Shannon Sharpe is a father of three children named Kayla, Kaley and Kiari Sharpe.
Photo Source: Fox Sports
While Kayla also studied at the same university as Kiari, i.e., Georgia Southern, she chose different streams of pre-law. On the other hand, his younger sister Kaley went to Florida State intending to become a medical examiner.
Kiari Sharpe's Mother is Not Married to Shannon
When it comes to women and relationships, Kiari's dad Shannon Sharpe experienced a lot of misfortunes. Surprisingly, the father of three gave birth to those children with three different women. However, he didn't marry anyone, which makes it more intriguing.
Speaking about Kiari Sharpe, the only son of Shannon, her mother Erika Evans, who lives in Austell, Georgia, even filed a case against the sports legend as he was removed from Sharpe's home.
You May Also Like: Some facts to know about American actress Perry Mattfield.
The incident was one of those which the NFL player wants to forget but would never be able to. It was in June 2004, when Evans visited Sharpe's property at Atlanta to pick her son. However, that wasn't in the best interests of the retired footballer, so he initially asked his attorney to remove his son's mother out of the house. But, Evans was adamant about moving out, so Shannon took matters into his hand and picked her gently and put her outside his home.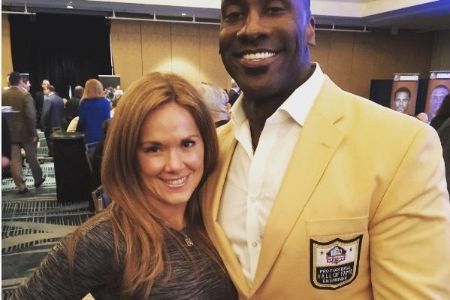 Shannon Sharpe's son Kiari shares good terms with his mother.
Photo Source: Fabwags
Kiari's mother called the cops immediately, but the authorities didn't arrest the reputed Shannon Sharpe that day. The case went to court, and the former Baltimore Ravens star himself admitted his fault and posted a $1000 bond. Despite all the bad history between Kiari's parents, he remains in good terms with his mother Evans and the NFL legend dad, Shannon.
For more news and updates about your favorite stars, please stay connected with us at Glamour Fame.
-->