Some Interesting Facts to Know About American Columnist Katherine 'Kat' Timpf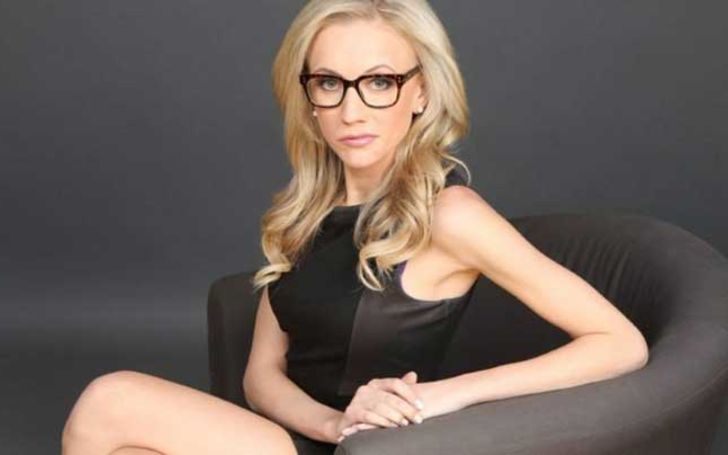 Here are some interesting facts on the American columnist Katherine 'Kat' Timpf.
The columnist, reporter, and television presenter Katherine' Kat' Timpf makes some interesting commentaries on her appearances on Fox News Shows. Some of those remarks turn into controversies and make her a spotlight of conversation among the general public.
Besides her job as a journalist, many people do not know much about the 31-year-old. In the sections below, we have listed some essential facts about Katherine Timpf to make you more familiar with her life.
She Once Got Death Threats For Making Fun of 'Star Wars' Fans
In November of 2015, Katherine revealed that she started getting death threats from 'Star Wars' fans after her remarks during her appearance on the show 'Red Eye w/ Tom Shillue.'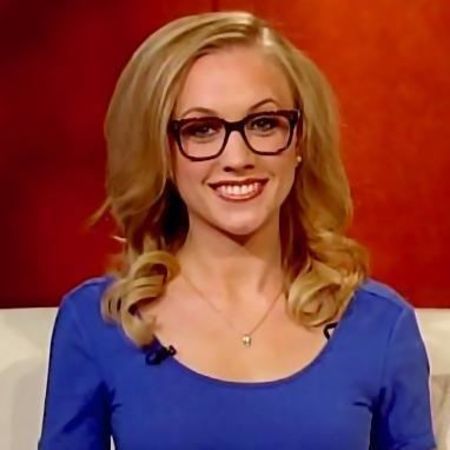 Katherine received death threats from mocking 'Star Wars' fans in 2015.
Source: Alchetron
She had jokingly made fun of the movie's fans excitement for then-upcoming film 'Star Wars: The Force Awakens.' On the show, she said, 'I have never had any interest in watching space nerds poke each other with their little space nerd sticks, and I'm not going to start now.'
Find Out About: Evelina Maria Corcos - Some Facts to Know About Debi Mazar's Daughter
Her comments followed a series of death threats from the angry fans, to which Katherine responded by saying, 'You people are crazy. You 'Star Wars' people are crazy. Yesterday I tweeted something, and all I said was that I wasn't familiar with Star Wars because I've been too busy liking cool things and being attractive — people threatened my life. You're not really branding yourself in a way that makes me want to join your life-threatening club.'
Katherine was defensive of her original remarks and wrote a column on the National Review.
A lot of people are clearly a lot of upset. But guess what? I'm not apologizing. Why? Because the all-too-common knee-jerk reaction of apologizing for harmless jokes after overblown hysteria is ruining our culture. This political-correctness obsession threatens free speech, and I absolutely refuse to be a part of it.
She further added.
Bottom line: If you are telling me that I should die and/or apologize for making a joke about a movie you like, then you are too sensitive. You have the problem, not me. I'm sick of oversensitive mobs in our overly sensitive society bullying people into saying that they're sorry over jokes — even if the subject of the joke is something as serious as Star Wars. So, for that reason, I will not apologize.
Katherine Timpf Received 2012 Robert Novak Journalism Fellowship Program Grant Award
In 2012, Katherine got awarded the Robert Novak Journalism Fellowship Program Grant Award by means of The Fund for American Studies.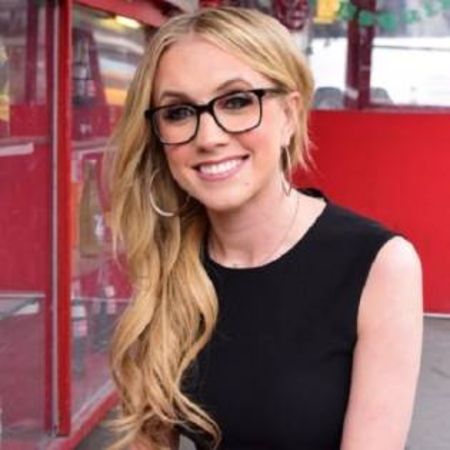 Katherine was awarded the 2012 Robert Novak Journalism Fellowship Program Grant Award.
Source: Fame Marker
Under the fellowship, Timpf completed a project named, 'As California Goes, So Goes the Nation: The Consequences of Following Golden State Policy.'
Also See: Some Facts You Didn't Know About Brian Malarkey
One of Katherine's Column Was Retracted by National Review
In 2018, Katherine's December 27 column was retracted by National Review for leaving out 'relevant details' of a Title IX sexual harassment case related to the students of the University of Missouri. In her column, she wrote that the female student complained about unwanted advances solely on the fact that the alleged harasser was bigger in size.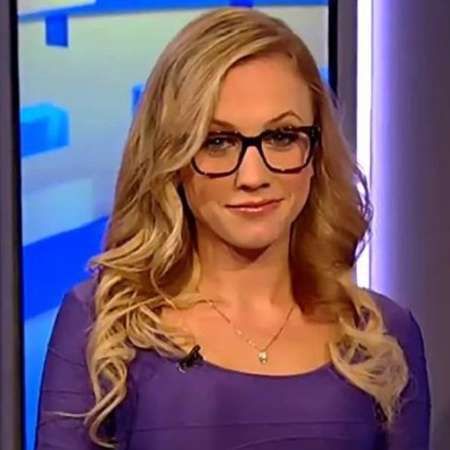 In 2018, Katherine's December 27 column was retracted by National Review.
Source: Articlebio
But according to the National Review, the actual case revealed that the accused one 'had made repeated, unwelcome advances toward the female student and was found in violation of Title IX for stalking her.'
Katherine is a Comedian on the Morning Drive Radio Show on Baltimore's 98 Rock
It may come as a surprise that the journalist Katherine is also a comedian. We may have read some of her satirical pieces at National Review Online, but we may not have guessed that she also has some comedic talents.
Katherine is a Comedian on the Morning Drive Radio Show on Baltimore's 98 Rock.
Source: Celeb Tattler
Well, she is indeed a comedian, and she's got her own show. She makes jokes and tells funny stories on the 98 Rock Radio's Morning Drive Radio Show.
Check Out: Facts about Nathan Schwandt; Jeffree Star's Boyfriend
Stay tuned to GlamourFame for more updates on your favorite celebrities.
-->