Who is Janelle Monae dating?
Published Sun Feb 16 2020 By Chester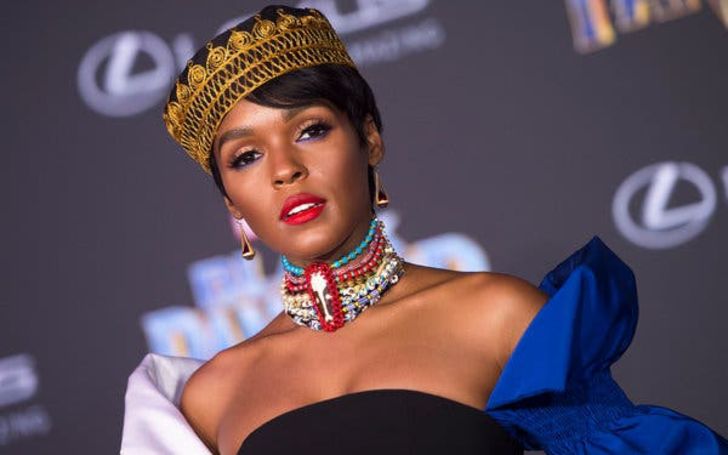 Know about the relationship status of 'Make Me Feel' hitmaker Janelle Monae.
Shortly after Janelle Monae released a hot music video, "Pynk," starring Tessa Thompson as her lover, fans are now wondering who is Janelle dating and what's really happening between them.
The musical video reflects an LGBTQ relationship who also made fans speculate about their relationship and her sexuality. Fans insisted she and Thompson were real lovers, but the couple denied keeping things 'under the wraps.'
Check Out: Janelle Monáe - PYNK [Official Music Video]
Similarly, after releasing her 2018 album 'Dirty Computer' and tireless attack of rumors regarding her sexuality, the 34 years old singer finally confessed that she was a pansexual talking to Rolling Stone.
Are Janelle and Tessa Dating?
Adding on to the magazine The 'Hidden Figures' actress Monae shared, "Being a queer black woman in America … someone who has been in relationships with both men and women," she said. "I consider myself to be a free-ass motherf*cker." However, she didn't exclusively open about her alleged relationship with Tessa.
On the other hand, the 'Creed' actress Thompson gave an interview to Net-a-Porter sharing her opinion on their alleged relationship. "We love each other deeply," she said. "We're so close; we vibrate on the same frequency. If people want to speculate about what we are, that's OK. It doesn't bother me."
Find Out: Facts about Steven Spielberg daughter Sasha; Dating anyone?
The statement brought a whirlwind of fumes regarding their romantic fling and taking to the Twitter she clarified her statement saying, "I didn't say I was in a relationship," she wrote.
Snippet of Janelle and Tessa having a dinner.
SOURCE: Rolling Stone
Their last ever interview was with The Cut, where Thompson opened about Monae, "The truth is Janelle, and I are both in a space where we're trying to push boundaries in terms of the idea of what space a woman of color can occupy," she said. They both "believe fiercely that people should be free to love who they love," but don't stand for "super-binary conversations" about "identity or sexuality."
Both Janelle Monae and Tessa Thompson live a life of popularity, which often brings along a fair share of limelight and controversy. With the speculations going haywire all over town, the truth seems tucked deep down in the noise of the media perceptions.
Check Out: Janelle Monae Made A Powerful Speech During Her Set On The West Holts Stage At Glastonbury Festival
The back and forth social media showdown is confusing the fans, even more, heightening the intensity of the dubiousness. An official statement is the only possible way through which the truth-seeking fans can quench this situation of dilemma.
For more Entertainment articles visit Glamour Fame.
-->