Who is Jenny Slate Dating in 2020? Does She Have a Boyfriend?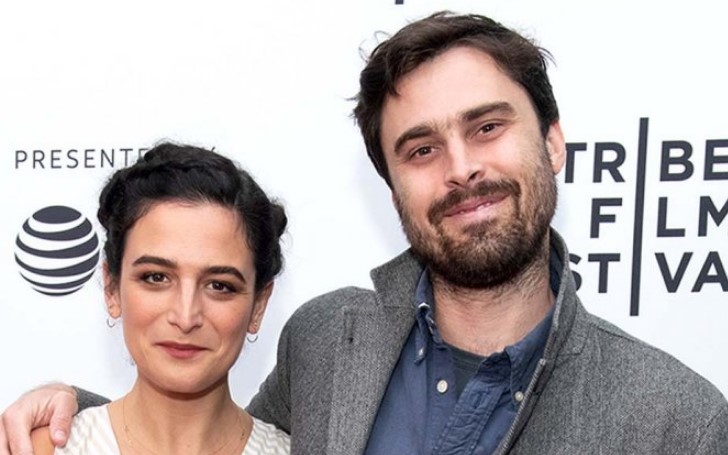 Jenny Slate (born Jenny Sarah Slate), as we know, is an American actress, who is best known for her stint in movies like 'Zootopia' and 'Venom,' however, there are plenties of other notable credits to her name.
While Jenny, as an actress, is not new to many of us, her personal life has always been under the radar despite media always following her. There is some information available about her personal life, though.
We thought you might be interested to know more about the actress love life, so we tried to connect some bit and pieces about the actress to give you a 'whole' information on who she is dating and who she has dated in the past.
Jenny Slate is in a Relationship With Her Boyfriend, Ben Shattuck
Jenny Slate and Ben Shattuck's romance rumored sparked in January of 2019 when the couple was seen getting too cozy at one of the events, 'Sundance Film Festival.' Furthermore, some media outlets were even successful in capturing them on the frame while Shattuck kissed her on her forehead.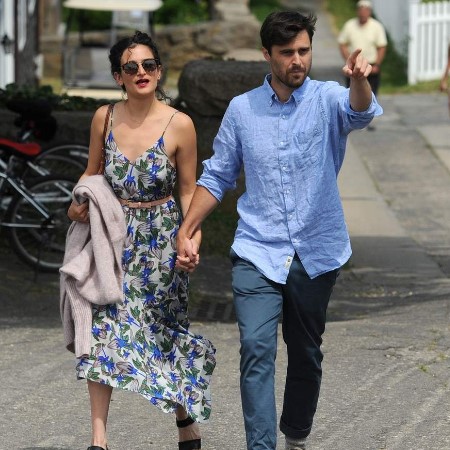 Jenny Slate and Ben Shattuck started dating since January of 2019.
Source: South Coast Today
By what it seems, the couple was deeply in love already during their first appearance together as they both were rocking a matching light-colored sweaters, and seemed reasonably close. So, it is kind of assumable the two were already in love before a month or two.
Also See: Mikaela George Spielberg, Daughter of Steven Spilberg - Facts You Need to Know
But, that's not even our concern, what really matters is, they look pretty good together and are in for a lasting relationship.
Jenny Slate is Already Engaged to Her Boyfriend and Now-Fiance, Ben Shattuck
It really did not take them time to move to the next phase of their relationship. Back on September 10, 2019, Jenny Slate and Ben Shattuck exchanged the ring, and we are pretty much sure they will walk down the aisle soon.
Jenny Slate and her fiance, Ben Shattuck, exchanged the rings on 10 September, 2019.
Source: Jenny Slate Instagram
While their relationship was still a subject of speculation, the couple shocked the whole world with their engagement announcement. Jenny and Shattuck, who were on a trip to France, surprised their followers and fans after Jenny candidly flaunted her engagement ring on her Instagram.
Also See: Is Lakeith Stanfield Dating Any Girlfriend? Find Out about His Relationship Status
Jenny, taking to her Instagram, wrote, "He took me to France and made a picnic and made me feel happy and free, and then he asked me to marry him, and I screamed YES. I love you, @benshattuck_art, you are the kindest and brightest, and I am so grateful, and here we go and keep going ❤❤."
You must Be Wondering, Who is Ben Shattuck?
The first and easy introduction of Ben Shattuck would be, he is the fiance of Jenny Slate. But introducing him as a celebrity spouse would not be fair. When we have to describe Ben, he is a writer and artist, moreover, an art curator at Dedee Shattuck Gallery.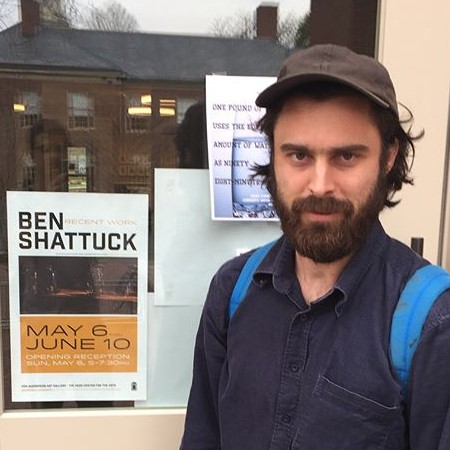 Ben Shattuck is a writer, artist and a art curator at Dedee Art Gallery.
Source: Ben Shattuck Instagram
Shattuck enrolled in Architecture, Art, and Planning at Cornell and graduated in 2008. So, pretty much he does, revolves around art. The biggest exposure Ben got as an artist was when he attended 'Iowa Writers' Workshop,' and yes, we should not forget to mention, he also paints, which he showcases on his Instagram as well. Currently, Jenny Slate's fiance is a director of the Cuttyhunk Island Writers' Residency.
Jenny Slate was Previously in a Relationship with Chris Evans
They were literally the talk a town. Jenny Slate and Chris Evans started dating in 2016 when the former couple met in the set of the movie, 'Gifted.' Their romance peaked so high at that time; the exes started to tweet about each other, which stole the show.
Jenny Slate and Chris Evans dated for almost two years.
Source: E! Online
Even while appearing on the talk shows, the two were really flirty, and 'get a room' phrase was invented just for them. However, all those good times came to an end in 2018. Yes, two long years of a relationship came to an end.
You May Also Like: Ayesha Curry Weight Loss History - Check Out How Steph Curry's Wife Lost All Her Recent Baby Weight
The news of them breaking of initially surfaced in 2017, but there were times of reconciliation as well (while that too is speculation). In short, they had an on-and-off relationship until March 22, 2018, after which the former couple bid farewell for good.
For more information on your favorite celebrities' lifestyle, stay tuned to Glamour Fame, and don't forget to sign up for the newsletter.
-->