Who is Katie Zuniga? Who is her Husband? Detail About her Married Life and Relationship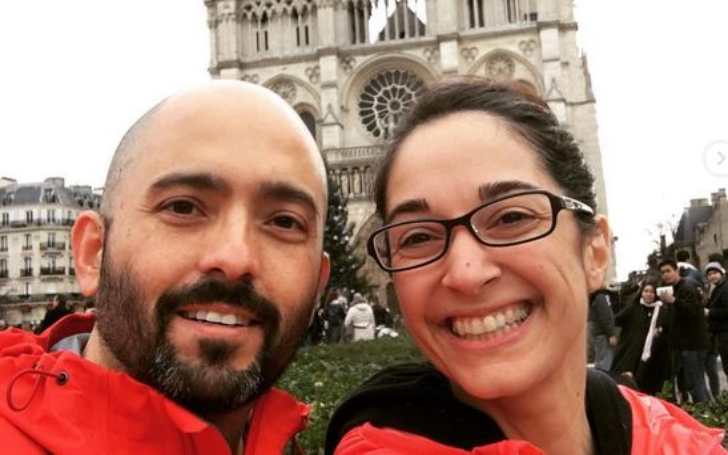 Katie Zuniga is a proud American journalist who specializes in meteorology. She has worked with several news channels in various designations. Zuniga's recent service was with NewsChannel 21 / NPG of Oregon, where she served for over half a decade. Currently, Katie is affiliated with the weather team at KPTV FOX in Portland. Zuniga hasn't been with the Fox network for very long.
With her impressive work and dedication, she is loved by every staff member and viewer. Now, let's find out more about the Meteorologist Katie's life. Here are all the details you need to know about her personal and professional life.
Who is Katie Zuniga Married to? Know About Zuniga's Husband and Relationship
The beautiful journalist Katie Zuniga is often marked in the limelight with her career. So, it is obvious that people often wonder about her personal life. Well, the wait is over; she is a happily married woman. Katie exchanged her wedding vows with her longtime partner, Joshua Luis Zuniga.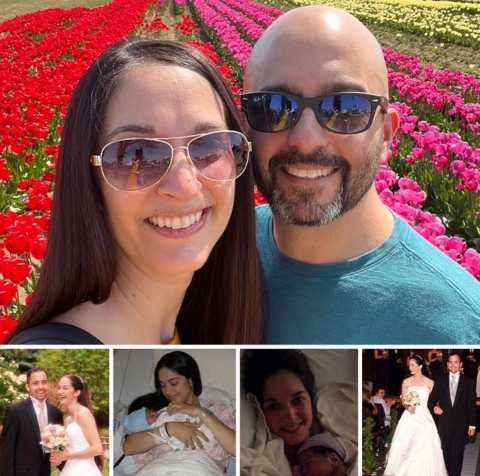 Taking a glimpse into their love life, the two met one another for the very first time back in the early 2000s. During high school, Joshua often approached her but failed to impress her. However, they soon got involved in a romantic affair after many attempts. After graduating high school, the duo decided to take their relationship further.
On June 22, 2002, they walked down the aisle together and had the time of their life. Their close friends and families attended the ceremony and congratulated the newlywed couple. The journalist wore a beautiful white wedding gown during the wedding while the groom launched in his black tuxedo.
Celebrated Two Decades of Togetherness
Katie Zuniga and Joshua Luis Zuniga crossed a massive landmark in their marriage. The married couple, Katie and Joshua, remained bound by their marital vows for over two decades. They share a great connection and understanding throughout the year.
Katie even stated that her success came through her husband's support and influence. Recently, the pair even enjoyed their twentieth marital anniversary. The duo enjoyed a sweet trip far from the town and spent quality time together.
For their twenty years of togetherness, Mrs. Zuniga even shared pictures on her social media accounts which she captioned.
I met this guy in high school and didn't like him at all. After a while, he grew on me, and we got married. Today marks 20 years since the day I walked down that aisle and became his wife supports me through all my crazy ideas and adventures, challenges me to be the best and strongest version of myself, and loves me even when I'm not at my best which is more often than I'd like #20andcounting.
Her friends and families filled the comment section with several good wishes and congratulations.
Katie Zuniga is a mother of two kids.
Katie Zuniga and her spouse, Joshua Luis Zuniga, not only share this long love adventure, but they also share two kids. Both of the children are sons and are very healthy.
Katie and her husband, Joshua, have successfully kept the name of the kid's mystery. Their kids are often featured in their social media accounts, where they are seen spending quality time as a family.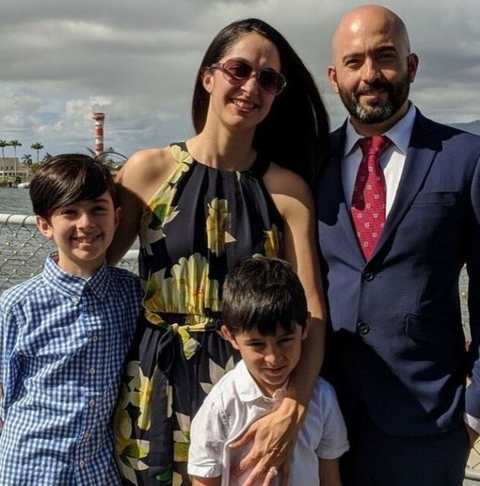 In one of her shows on KTV2, Katie even bought her kids. Although the duo is busy parents, they often a spare quality time for their kids. Joshua even takes his two sons fishing during his free time. The family of four is now living a happy and prosperous life together.
Who is Katie Zuniga's Husband, Joshua Luis Zuniga?
Katie Zuniga's husband, Joshua Luis Zuniga, is an elusive man with an impressive career. Currently, he is serving as a Senior Manager of Product + Design at Splunk. Luis joined the company in October 2021 after leaving NAVIS with the same designation.
As a part of eBay, he served as a Senior Product Lead and Designer. Later, Joshua joined Intel Corporation; Mr. Zuniga gave his four and half years in various posts and gathered a lot of experience.
The journalist's husband has worked with various companies and helped them to enhance their productivity. Regarding his qualification, Joshua owns a bachelor of science degree from Oregon State University.
Zuniga secured his Master's degree from Carnegie Mellon University. He has secured CITMA Scholarship, Hispanic College Fund Young Professionals Award, and several other scholarships from his deeds.
Katie Zuniga Leaves KTVZ to Join KPTV FOX 12
After almost six years of an incredible journey in NewsChannel 21, Katie Zuniga is no longer part of the channel. Her last day on the air was on January 6, 2023, with several co-workers who gave her farewell for her new journey.
Katie joined the channel back in June 2017 as a News Intern. Later, she worked hard on her path as a weather reporter and became Evening Weather Anchor.
While part of the KTV2, the reporter completed her Bachelor's degree in Geosciences, Broadcast Meteorology at Mississippi State University. With so much upwards in her career, she now gets offers from KPTV FOX 12, which she didn't deny. She revealed all this to his family, friends, and well-wisher through her social media account.
Within a month, she will start as a weather reporter for the KPTV Fox 12 in Portland, where her husband currently resides. Previously, Zuniga served as an Owner and Lead Planner for the With This Ring Wedding and Event Planning. She spends there for over a decade. During that, she also worked as Resident Wedding Planner for KATU channel 2.
See also: 'We Love Weather's Very Own Miss Georgia America, Liana Brackett — Get to Know Her Better.
Net Worth and Salary of Katie Zuniga in 2023
Weather reporter Katie Zuniga has had a wonderful career so far. She has grabbed massive attention and promotion in a very short time due to her talents. Currently, she holds a net worth of $400,000, which she earned through her incredible career.
On average, Meteorologist makes over $90,000 per annum. She surely grabs a decent fortune by being the best in the field. Previously, as a wedding planner, she used to make over $50,000 yearly.
Regarding her husband, he is destined for a superior post. His estimated net worth is around $500,000 as of 2023. Mr. and Mrs. Zuniga are now living a happy and prosperous life in Portland.
Recommended: AMHQ's Co-Host Stephanie Abrams' Whopping Net Worth Details
Stay Connected Glamour Fame For More Contents
-->