Who Is Lauren German Dating In 2021? All The Details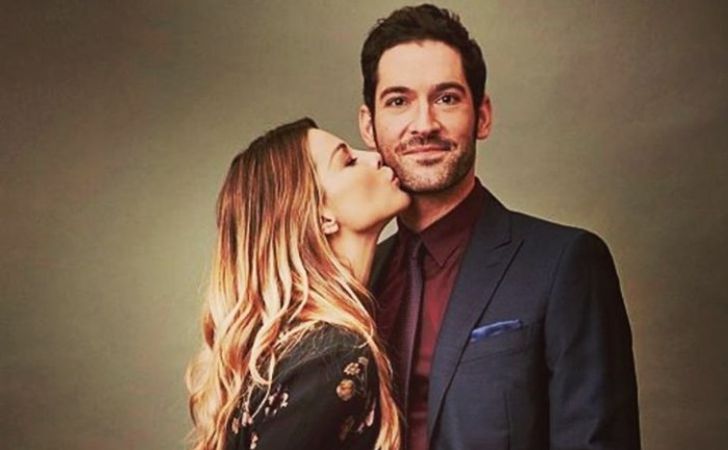 Who is Lauren German dating in 2021? Get all the details here!
Lauren Christine German, or as you know her as Chloe Decker from the mega-hit Netflix series "Lucifer,"is an established figure in Hollywood and has given several hits over the years but did you know that she has dated a fellow actor Ashton Holmes for quite a while. Keep reading for details.
Lauren German was born on November 29, 1978, in Huntington Beach, California. She was raised by her father, who was a vascular surgeon.
Recommended: Who is Kris Humphries Girlfriend in 2021? Here, Know All About His Relationship
Lauren German began her acting career by doing stage plays; her role in the hit romantic drama "A walk to remember"gave her some recognition in Hollywood, but the 42 years old actress got her major break from her role as Leslie Shay in the 2012 action fiction "Chicago Fires."
Lauren German's Past Relationships
The Lucifer star has always inclined more towards her profession and kept mum about her personal life. Sources prove that Lauren has only dated Ashton Holmes, an actor from the drama series "Revenge" for about a year before splitting ways; the couple never confessed to their romance though.
Related: Lauren German's Net Worth - The Complete Breakdown
After Lauren's role as Leslie Shay in "Chicago Fires," rumors had sparked about the actress being a Lesbian, given the nature of her role, but the actress was quick to deny all allegations and said her character isn't reflective of her sexual orientation or anything about her for that matter.
Lauren dated actor Ashton Holmes for about a year.
Photo Source: Fanpop
German was also rumored to have dated a former baseball player and musician Barry Zito, but it only remains a rumor to date with nothing concrete to verify it.
Who is Lauren German Dating in 2021?
The ever-stunning actress Lauren German has kept her private life away from the spotlight so that it doesn't surpass or clouds her professional achievements.
Further, the artist recently deleted her Twitter account to maintain her reclusive status and keep her peace of mind as she received abusive messages on the platform.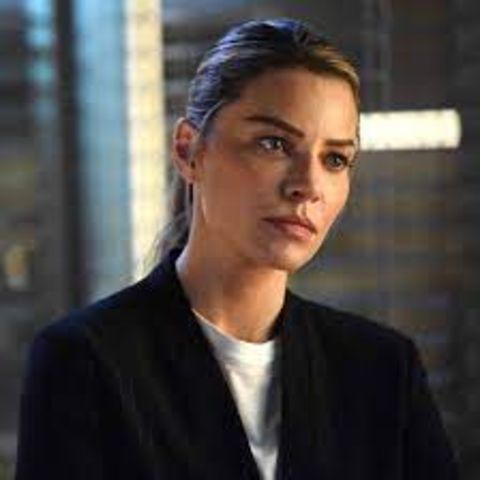 Lauren German got her major break from the series Chicago fires.
Photo Source: Fandom
Lauren German is reported to be single in 2021 isn't dating anyone. She is all consumed in her job as Lucifer is set to return for the season 6 finale after it left the audience in a cliffhanger last season.
As much as fans were anticipating Lauren's and Tom Ellis's possible romance given their blazing chemistry on-screen, much to their disappointment, they are just very close friends in real life, and Tom is currently dating his long-term girlfriend, Meaghan Oppenheimer.
You May Like: Plastic Surgery Allegations Against Lauren German.
But your Tom Lauren fantasy isn't all ruin as the duo are said to have a happy ending in the season 6 finale. So, Tom and Lauren may not be happening, but Lucifer and Chloe definitely are.
Lauren German's Early Life and Career
Lauren German grew up in California and attended Los Alamitos High School. It appears that she dint originally planned to pursue acting as she went on to study Anthropology at the University of California.
"Lucifer" is set to come back for the season 6 finale this year. Photo Source: Cheatsheet.
Her first work on stage was in Peter Pan in the role of Oliver. German then landed a minimal role in the romantic comedy "Down to you."
Check Out: Billie Eilish, BTS, and Taylor Swift Lined Up To Perform In Grammy 2021
German did a number of crime dramas later in her life and acclaim in an interview that she was basically typecast into bossy and ballsy roles and received only such roles for many years. The actress now wishes to star in a romantic comedy.
To this date, Lauren German has done at least 16 films and appeared in a number of shows in her two-decades-long acting career.
For more info and updates on your favorite stars, stay connected to Glamourfame.
-->