Who Is Morgan Wallen? What Is His Net Worth?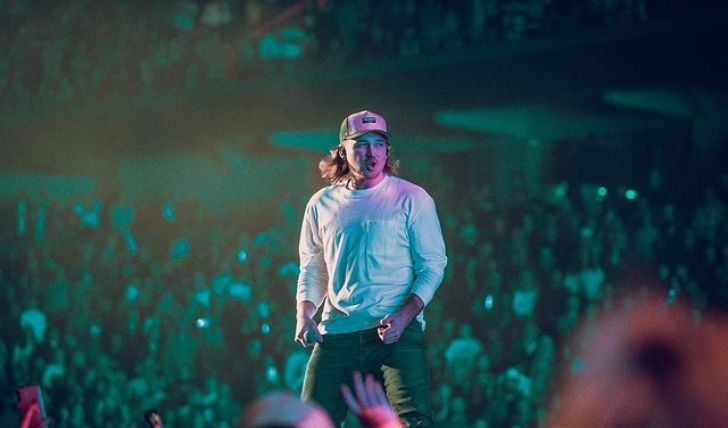 Morgan Wallen's career and net worth: The complete details here!
Country singer-songwriter Morgan Wallen is the crooner behind his country singles like Whiskey Glasses, Chasing You, and Up-Down. Wallen rose to stardom as a contestant on the sixth season of the singing competition show, The Voice; he performed under the mentorship of Usher and later as a member of Adam Levine's team.
Morgan Cole Wallen was born on May 13, 1993, in Sneedville, Tennessee. He originally aspired to become a baseball player, but an unprecedented injury pushed Wallen to pursue music instead. After his elimination from The Voice during the playoffs, Wallen managed to amass a legion of fans with soulful music, but instances of the singer's jarring controversies in the last few years have been abundant, causing him his hard-earned reputation and fans.
Morgan Wallen's net worth revealed!
After getting eliminated from The Voice, Wallen signed a record deal with Panacea Records, founded by Billy Ray and Paul Trust. Under the label, Morgan released his debut EP, Stand Alone. Wallen's debut single Spin You Around, under Panacea, was a big hit and was even RIAA gold-certified.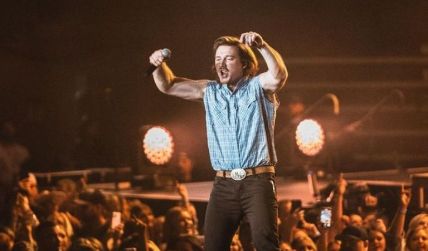 Wallen rose to fame as a contestant on 'The Voice.'
Photo Source: Instagram
The country singer started his professional venture in 2014 and has raked a considerable bank balance. As per Celebrity Net Worth, the Spin You Around singer has an estimated net worth of $4 million. The Sneedville-born singer had greater success with Big Loud Records, under which he released his bigger hitmakers like The Way I Talk, You Make It Easy, If I Know, and Up-Down, which ranked at No.16 on Billboard.
Don't Miss: Kodi Smit-McPhee Movies & Net Worth- All Details Here.
Morgan's single, released in June 2018, was No.1 on Country Airplay and even charted on Billboard. Wallen may have only a handful of singles under his belt, but the songwriter also rakes a hefty sum via tours, and since rising to fame with The Voice, Wallen has had a legion of fans, who've shown up at the singers' every single tour. The ardent fans refuse to boycott the singer despite the ongoing accusations against him; we will get back to that later.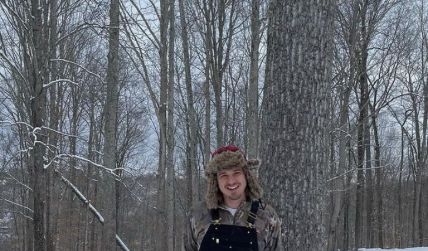 Wallen was eliminated from 'The Voice' during the playoffs. Photo Source: Instagram
In 2017, Wallen joined the country duo, Florida Georgia Line, consisting of Tyler Hubbard and Brian Kelley, in their third concert, Dig Your Roots Tour. He worked the country duo in a couple of singles and rejoined them in the Can't Say I Ain't Country Tour in 2019. Wallen's single More Than My Hometown, released in May 2020, was the best of his career so far, as Time chose it as one of the best songs in 2020.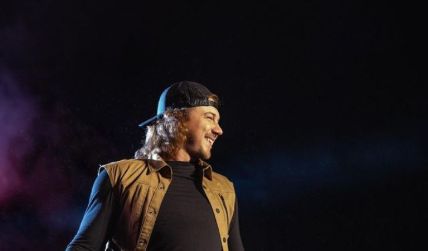 Wallen's album, 'Dangerous; The Double Album,' debuted at No ! on Billboard.
Photo Source: Instagram
Wallen's crafts only seem to get better with time, like a fine wine. The country singer's second album, Dangerous: The Double Album, released in January 2021, debuted at No 1 on Billboard and, as of this writing, has sold more than 267,000 in the US alone. Morgan recently played his first show of 54-Date Dangerous Tour in New York's Madison Square Garden.
Morgan Wallen completes a $500,000 donation pledge to Black-led groups!
Wallen rightfully faced several retributions after evoking racist controversy last year. The country singer was filmed using the n-word in Nashville earlier last year and immediately met the consequences. Several broadcast and streaming companies, including Iheart radio SiriusXM Satellite Radio, removed his music from their station, and Big Loud suspended its contract with him.
Wallen was caught hurling racial slurs last year.
Source: Entertainment Tonight
The Sand in My Boot singer posted a clip of himself seeking apology and pledged to donate $500,000 to Black charities; the amount was a rough estimate of what Wallen raked from Dangerous. Fox News confirms the singer has fulfilled his promise. Wallen pledged $100,000 to the National Museum of African American Music, $300,000 to Black Music Action Coalition, and $100,000 to Rock Against Racism.
Check Out: Wendy Williams' Net Worth Revealed: All Details Here.
Wallen declined the racism accusation and said, "I was around some of my friends, and we say dumb stuff together. In our minds, it's playful. It sounds ignorant but that's really where it came from, and it's wrong." He adds, "I didn't mean it in any derogatory manner at all." Wallen recently went Instagram official with his girlfriend, Paige Lorenze. Details on his love life are here.
For more information and news on your favorite stars, stay connected to glamour fame.
-->