Who Is Rapper Achille Lauro? Some Things You Need to Know about Him
Published Fri Feb 07 2020 By Chester
Find out all the details of the evolving underground rapper and singer Achille Lauro.
Few might know about the exceptional Italian rapper and singer Achille Lauro who is better known in the underground hip-hop world. As the underground artists are less known in the outer world despite how great their music is and Lauro is also one of the names who exceeds first in the list.
In order to know one of the hidden personna, here we've brought you with all the details of the 29 years old music sensation Achille, to know who really is and learn his struggling musical journey.
Brother Help him Delve in the World of Underground Rap and Punk Rock
Snippet of Achille from a musical event.
SOURCE: Radio Italia
Born on 11 July 1990, Lauro de Marinis grew up in Rome in Municipio III. But at the young age of only 14, he chooses to go and live with his older brother Lauro, who is the main source of inspiration towards his passion for music. Thanks to his brother, who introduced one of the leading rappers into the world of underground rap and punk rock.
Don't Miss: Stevie Wonder Blind Condition: How Did The Singer Become One Of The Most Successful Musicians Of All Time Despite His Disability?
Not much information related to his personal life is resembled on the internet however as surfing through some of the rapper's interview and song, the UG rapper did not have a quiet good relationship with father but shares a good bonding with his mother. As a matter of fact, Lauro's mother is the current administrator of 'Lauro Agency' and the 'No Face Agency'.
First Free Mixtapes Barabbas and Harvard (2012-2013)
Entering the musical circle of the Fourth Block, Lauro decides to adopt a stage name, opting for Achille Lauro: he himself will declare, in retrospect, that this choice was motivated by the fact that many associated his name with the surname of the owner of the same name Neapolitan.
Associating with a musical group 'Fourth Block' and creating a stage name of Achille Lauro, he releases his first-ever mixtape in 2012 named Barabba. The mixtape produced with the collaboration of several producers of the Fourth Block was labeled as an independent production that was made available as a free download. Similarly his another mixtape Harvard was also available for free download.
Entrance in the Rock Music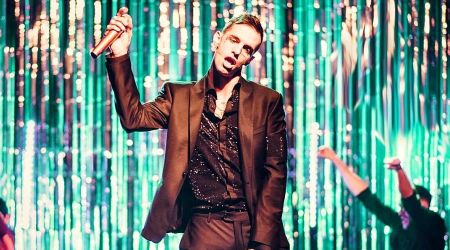 The artists credits Noyz and DJ 3d for welcoming him to rock music.
SOURCE: @achilleidol
After releasing and drawing quite good feedbacks from his mixtapes, Luro turned out to be one of the pre-eminent artists of his musical group 'Full Circle'.
The 'Ulalala' hitmaker was later supported by some of the underground artists such as Noyz Narcos and DJ 3d and had a major deal with the leading record label 'Roccia Music Label'.
Check Out: What Is Elton John Net Worth? Details Of Elton John House, Cars, Salary, Income, and Earnings!
After signing up with the label in 2013, he then released album 'Immortal Achille Idol' featuring artists like Noyz Narcos, Marracash, and Gemitaiz.
Career Breakthrough from Young Crazy EP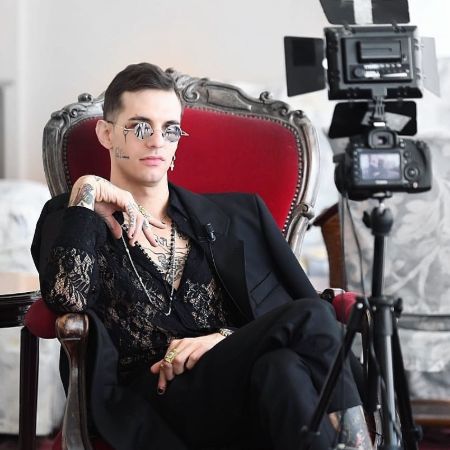 The rapper got a breakthrough after releasing a hot track Reak Royal Street Rap in 2015.
SOURCE: Zimbio
The Young Crazy EP had a total of six tracks out of which Royal Street and Beauty and the Beast drew positive feedback from the audience.
To date, Lauro has released five studio albums, two mixtapes, one EP, and 26 rooms working with many prominent Italian artists. Some of his hit tracks are Rolls Royce, Thug, 1969, Blue Angel, and Mamacita.
Quick Facts
He recorded his first mixtape Barabba and Harvard in 2012.
Competed in Beijing Express program in 2017 with producer Edoardo Manozzi, showed his phenomenal rapping skills and made it to the third spot.
Pioneer of the Samba Trap - a variant of trap in the Latin key.
We hope you enjoyed the article, visit Glamour Fame for recent Entertainment updates.
-->