Who is Xea Myers Daughter of Late Rapper From 90s Heavy D?
Xea Myers, the daughter of the late rapper Heavy D, is an American celebrity child who has made a name for herself in the entertainment industry. Her father, Dwight Arrington Myers, was a renowned rapper from the 80s. Additionally, Xea is also the daughter of Antonia Lofaso, a rising celebrity chef known for her appearances on the Food Network.
Apart from being recognized as a celebrity kid, Xea has carved her own path as a documentary producer. She has gained attention for creating documentary series, particularly for producing a documentary as a tribute to her legendary father, Heavy D. Her passion for filmmaking and storytelling has allowed her to step into the limelight and establish herself as a talented producer.
Is Xea Myers Single or Dating Anyone? Know About Her New Boyfriend
Based on Xea Myers' social media profile, it appears that she is currently focused on her education and does not seem to have a boyfriend. Her posts and pictures suggest that she is enjoying her life and is content with her relationship status.
There are no pictures or indications of her being in a romantic relationship at the moment. In one of her Instagram posts featuring pictures from her travels around the world, Xea captioned it with the phrase, "You going through his phone while I'm going through customs."
This caption reflects her carefree and independent attitude toward life. Regarding her parents' relationship, there are conflicting reports. Some sources suggest that Xea's parents were married, while others claim that they never exchanged vows.
Not much is known about their relationship except for the fact that her husband, Heavy D, played a supportive role in Antonia's cooking career. Antonia Lofaso gained recognition in the culinary industry when she worked as a manager at Justin, a restaurant owned by Heavy D's close friend, Diddy.
Xea Myers is Rising Actress
In addition to her rising popularity as a social media star, Xea Myers has made her foray into the entertainment industry. According to her IMDb page, she has been featured in several series, including an appearance as a competitor on Guy Fieri's "Grocery Games."
She has also appeared as herself in the documentary "Unsung" (2013) and in her late father's documentary, "Be Inspired: The Life of Heavy D." Furthermore, as of 2023, Xea is working as a producer for an upcoming project called "Crossed."
It seems that Xea has developed a keen interest in the entertainment field and has chosen a different path than her late father and mother. She is actively involved in various projects and continues to make her mark in the industry.
Qualification
Xea was raised in Los Angeles, where she also completed her formal education. She attended Marymount High School. After graduating from high school, she went on to enroll in college.
When Xea got accepted into college, her mother shared the news on her social media, expressing both pride and sadness as her daughter was leaving the nest. Saying goodbye is always difficult, and Antonia surely experienced a mix of emotions when she became an empty nester.
Also See: Jason Momoa's Son Nakoa-Wolf Manakauapo Namakaeha Momoa - What is the Meaning of His Name?
Who is Xea Myers Father, Heavy D?
Heavy D, born Dwight Arrington Myers, was a prominent figure in the 1980s rap and hip-hop scene. Known for his smooth flow, charismatic stage presence, and upbeat party anthems, Heavy D made a significant impact on the music industry.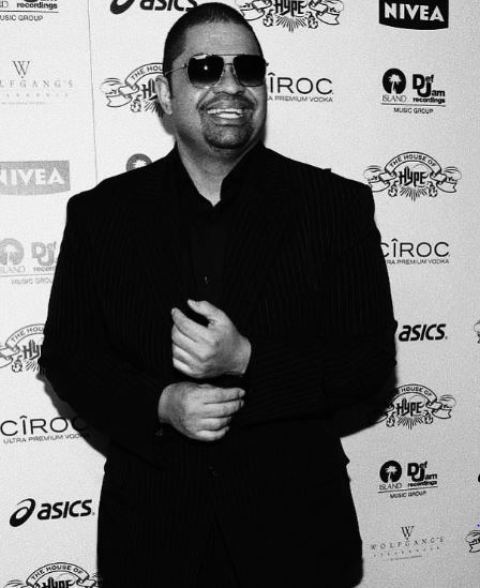 As the frontman of the group Heavy D & the Boyz, he achieved mainstream success with hits like "Now That We Found Love" and "The Overweight Lover's in the House." Beyond his music career, Heavy D also ventured into acting and produced a successful television theme song.
Sadly, his life was cut short when he passed away in 2011 at the age of 44, leaving behind a legacy as a talented artist and entertainer.
Recommended: Some Facts to Know About Andre Harrell's Son Gianni Harrell
Xea Myers Father Died in 2011
Heavy D's final live performance took place at the 2011 BET Hip Hop Awards on October 11, 2011. It was a special moment as he performed alongside Eddie F, marking their first live televised performance together in 15 years. Tragically, Heavy D passed away on November 8, 2011, in Los Angeles, California, at the age of 44.
He collapsed outside his home in Beverly Hills and was rushed to Cedars-Sinai Medical Center. Initially believed to be connected to pneumonia, an autopsy later revealed that the cause of death was a pulmonary embolism resulting from a blood clot in his leg. Heavy D had also been battling heart disease.
Following his passing, many artists, including MC Hammer, paid tribute to his talent and kind-hearted nature. His funeral was held in his hometown of Mount Vernon, New York, at Grace Baptist Church, and he was laid to rest in Hartsdale, New York.
Know About Xea Myers Mother
Antonia Lofaso, Xea's mother, is a renowned chef in America who is prominently featured on various reality shows on the Food Network. Born on November 23, 1976, in Los Angeles, she has gained recognition for her culinary skills and expertise.
Following the tragic loss of her husband, Antonia finds solace and purpose in her relationship with Xea. She considers her daughter to be the most important person in her life and cherishes their bond deeply.
Despite her busy work schedule, Antonia always makes time to be with her daughter. She prioritizes their relationship above all else and ensures they have meaningful moments together. Their close connection is evident through the pictures they share on social media, capturing their special moments and showcasing their love and joy.
Visit Glamour Fame For More Related Contents
-->