Who Is Jessica Alba' Husband? Grab All The Details Of Her Married Life And Past Affairs!
Published Mon Jun 17 2019 By Jessica
Meet the husband of the Elite Hollywood actress, Jessica Alba.
Thanks to Jessica Alba for gracing Hollywood with her talent, beauty, and elegance. Even at her late thirties (as of 2019), Alba is still evergreen and more refined than ever.
With nearly three decades of her career and contribution to the film industry, there's not one flaw known about this woman. As a matter of fact, Jessica Alba is equally perfect with not just carrying her professional but her personal life too.
Speaking of her personal life, Jessica shares a greatly successful married life with three children. Curious to learn about the lucky man married to Alba? Catch up with the detail information below.
Meet Jessica Alba Husband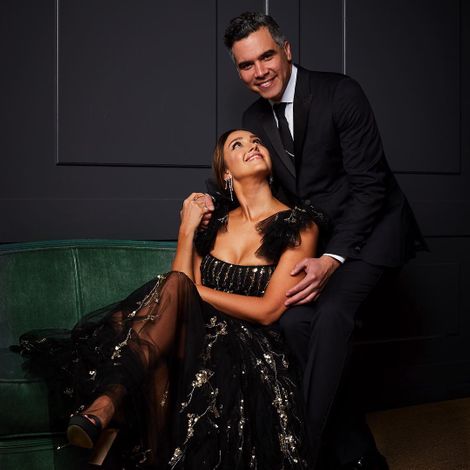 Jessica Alba and her husband Cash Warren.
SOURCE: Cash Warren IG
Cash Warren is the man who got lucky to spend the rest of his life with Jessica Alba. Warren immediately fell for his future wife since the moment he first laid his eyes on the actress on the set of 'Fantastic Four' in 2004.
Although Jessica Alba's husband is not an actor nor famous as Alba, Warren was born to actor parents, who as well holds a comparable profession is a film producer.
Warren, however, served as Tim Story's assistant whilst working on the film and, in fact, hadn't developed his career as a film producer by then.
As a matter of fact, Jessica was a newly single actress and her encounter with Cash happened not long after she broke off her engagement with her former fiance Michael Weatherly.
Jessica Alba and Cash Warren Ties The Knot
Cash Warren and Jessica Alba married in 2008.
SOURCE: Cash Warren IG
Following their relationship of over three years, Jessica Alba and Cash Warren became engaged in 2007 prior to their marriage in 2008 with their intimate wedding ceremony taking place in front of the mere employees at the courthouse chapel.
Warren talked about their wedding in celebration of their eleventh anniversary on Instagram where he wrote:
"11 years ago ... we were laying in bed having one of those amazing lazy mornings where we we'd do nothing. You were 9 months pregnant with Honor and we were so excited to meet her in the coming weeks. Not sure who thought of it first but the decision we made that day would forever change the course of our lives. We hopped up, got dressed and drove straight to the courthouse. Prior to that day, neither of us thought marriage was important...it felt outdated and we weren't going to fall for an antiquated social construction. But something changed in us that morning.
It wasn't the dream wedding you deserved, in fact, it was laughably awkward. Standing under an arch of dusty plastic flowers in the courthouse chapel, we held hands and said I Do. No friends or family in attendance...just you, me and the courthouse employee who served as our witness. We walked out holding hands, giggling with excitement and a touch of nervousness. I remember opening the car door for you and as you climbed in, calling you Mrs Warren for the first time.
11 years and 3 kids later, we're still learning, growing, giggling and loving ... here's to a lifetime of pushing each other to be the best versions of ourselves and catching each other when we fall.
Happy Anniversary Mrs Warren!
Soon after exchanging his vows with Jessica, Chris' career started to flourish more as he went on to work on many projects and produced films like 'Made in America', and 'In the Blood'.
Also See: Who Is Bob Odenkirk Wife? Details Of His Married Life And Children!
Besides working as a film producer, Chris Warren is also a businessman. He founded Pair of Thieves, socks and undergarments retail site and manages to handle business at The Honest Company, founded by Jessica Alba that supplies household commodities to the marketplace.
Jessica Alba Children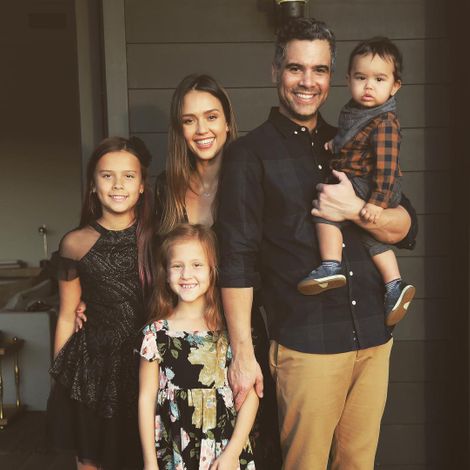 A family portrait of Jessica Alba

SOURCE: Cash Warren
Not long after their wedding, Chris and Jessica soon welcomed their first daughter named; Honor Marie Warren. The couple then waited for seven years to welcome their second daughter, Haven Garner Warren, prior to the actress giving birth to their third child, a son named Hayes Alba Warren in 2017.
Children are the foremost priority and everything to Jessica Alba. No wonder the actress constantly updates about her kids on social media. Speaking of Honor, Haven, and Hayes; the happy mother once wrote:
"My heart burst open the moment I became a mom almost 11 years ago. I became a soft, vulnerable, open women -fully comfortable in myself knowing that I'm far from perfect but I always try to do my best -my kiddos are my #1. TMy heart burst open the moment I became a mom almost 11 years ago. I became a soft, vulnerable, open women -fully comfortable in myself knowing that I'm far from perfect but I always try to do my best -my kiddos are my #1," before adding: "There has been no greater gift in my life than being their mama. It's messy, chaotic, hilarious, cozy, warm, joyful, hectic, frustrating, rewarding, and everything in between."
Jessica Alba Past Affairs
Jessica Alba lost her virginity to former fiance Michael Weatherly.
SOURCE: Page Six
Jessica Alba grew up in a strictly religious home. Raised with a strong faith with God, Alba says she didn't believe in sex before marriage, but that changed soon after she got into her first serious relationship with Michael Weatherly.
Don't Miss: Is Nicole Beharie Married? Does She Have A Husband Or A Boyfriend? Details Of Her Dating Life!
Weatherly starred alongside Alba on Fox television series, 'Dark Angel' in the mid-2000 till late 2002. Their relationship started after they met on the series set. And, despite the disapproval of their parents due to twelve years age gap between the two, Jessica and Michael' relationship lasted for four years.
In addition, Jessica was only eighteen when she first met and fell in love with Michael and says she wanted her first time to be very special. Alba once revealed in an old interview saying: "I was a virgin. I knew I wanted to be in love with the first person I slept with because, for almost everyone I knew, the first experience made them feel like s***."
Alba and Weatherly became an engaged couple in 2002 but their relationship turned sour after four years of togetherness and ultimately ended in 2004.
Jessica Alba reportedly dated Paul Walker.
SOURCE: E! News
Besides, Weatherly, Alba is rumored to have dated 'Fast & Furious' late actor Paul Walker but there never existed any truth to it.
Apart from Walker, Jessica Alba was also reportedly linked with fellow actor Mark Wahlberg who she met on the set, 'Entourage in 2004', but they didn't last either.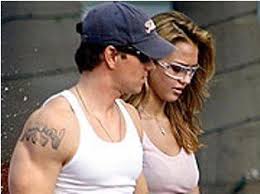 Jessica Alba and former rumored boyfriend Mark Wahlberg.
SOURCE: FamousFix
The actress also allegedly shared a short-lived romance with Derek Jeter, a US baseball star. Alba didn't deny nor confirm the dating news with Wahlberg and Jeter but claimed both of the guys as 'nice guys'.
Jessica Alba is next up for 'Killers Anonymous', an action and a crime thriller movie directed by Martin Owen.
-->