Who Is Susan Pourfar? Everything You Need To Know About This Beautiful American Actress!
Published Wed Jun 12 2019 By Andrew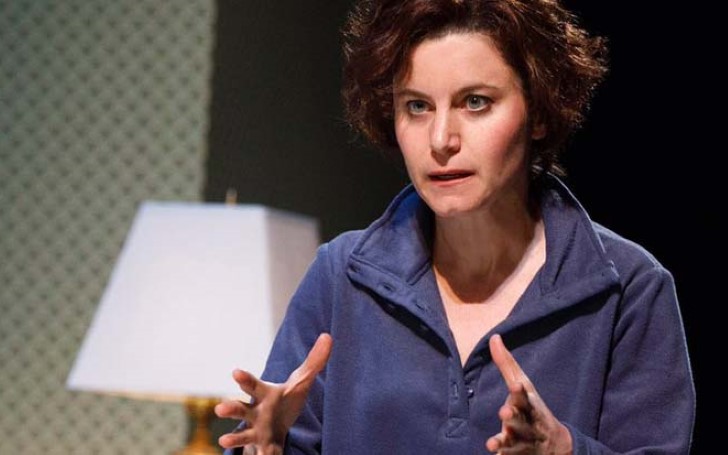 Hard work and dedication is a must to excel in any field and these words hold special significance when it comes to the world of entertainment. Susan Pourfar is one of those personalities who owned the aforementioned traits and sprinkled it with her own creativity and innate talent to make it to the top of the entertainment business.
The actress who rose to fame through the showcase of her acting talents in Scandal is hands down one of the most prolific actors of present times. Let's dig deeper into her career, personal life, and net worth.
Career Path and Net Worth of Susan Pourfar
After Susan Pourfar made it through magna cum laude from Brown University, with flying colors, she embarked on her journey to acting from NYC, gathering substantial stage credits.
You Might Like: Top 10 Facts About Topher Grace: Net Worth, Venom, Height, Spider-Man, That 70s Show, Black Mirror, And More!
Providing utter justice to the role of Sylvia in the Off-Broadway production of "Tribes," by British playwright Nina Raine, Susan earned the privilege of receiving the Obie Award back in 2012. She also bagged a series of other awards for her astounding acting chops in the production; Clarence Derwent Award from Actors Equity and a Theater World Award were the ones she took home all for her prolific portrayal of the character which was directed by David Cromer.
Susan on the sets of Silence.
SOURCE: Broadway Box
Showcasing her acting talents in hits like 'No Beast So Fierce', 'Manchester By The Sea', 'Christine, 'Irrational Man', 'Emelie 'and 'Alex of Venice', Pourfar now just stands in the spotlight of fame and glamour. To add, her recent work of amusement made its way through to fans through the role of Becky Flynn in ABC's widely acclaimed series, Scandal.
Alabama Castration Law; Know All About The Castration Law >>>
The actress surely amassed a massive fortune through her acting endeavors that just take the world by storm. Susan Pourfar's current net worth is in the range of $0.5 million to $1.5 million.
Susan Pourfar's personal life
Susan Porter is a married woman as of now. She exchanged her vows with the suave and charming social activist, educator, and writer Brian Jones. Susan and Brian are frequent collaborators in staged readings of Voices of a Peoples History of the United States.
Jaclyn Hill's Lipstick Is Getting Dragged After Finding Hairs And Bumps >>>
The actress actually comes from a real diverse family unit as her father Mohamad Pourfar and Jane Benson Pourfar. Her father Mohamad is from Tehran, Iran and her mother is from Brooklyn, NY.
-->