Whoopi Goldberg's Ex-Husbands: Inside the Actress's Love Life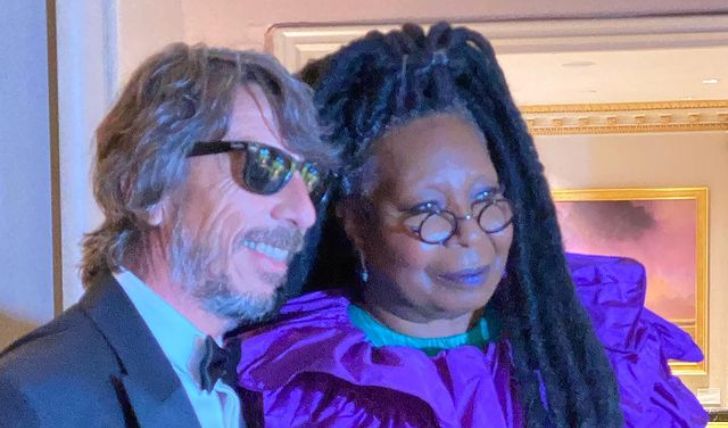 Inside Whoopi Goldberg's three marriages: Complete story here!
An actor, comedian, author, and television host, Whoopi Goldberg has long been a staple in the entertainment industry. One of the most prominent black figures in the showbiz, Goldberg's four-decades long career has earned her an Academy Award, Grammy, Golden Globe, Emmy, and a BAFTA. Click for the actress's net worth details.
Currently best known and in the news for her left-leaning and often controversial remarks on The View, where she has been serving as a moderator and co-host since 2007, Whoopi was born as Caryn Elaine Johnson, on November 13, 1955, in Manhattan, New York. Whoopi made her onscreen debut on Citizen: I'm Not Losing My Mind, I'm Giving It Away and shot to fame via her one-woman show, The Spook Show.
Who are Whoopi Goldberg's three ex-husbands?
While fearlessly foraying for her dreams and ambitions in an industry, and during a time that didn't have many likes of her, Goldberg simultaneously strived for love. The actress dated a few during the long course and married thrice, but the experience only taught her that marriage isn't her cup of tea.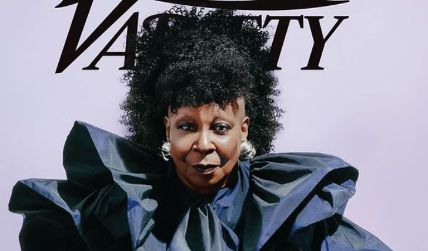 Goldberg was 18 when she got married for the first time. Photo Source: Instagram
Call it a downside of being an ambitious woman in a society that has consistently compromised women's rights and desires or a mere destiny; as Whoopi herself puts it, "some people are not meant to be married, and I'm not meant to."The Colour People actress claims she never loved any of her three husbands.
Check Out: Marc Anthony's Wives: A Look Back at His Relationship History.
Whoopi was only 18 when she married her former drug counselor Alvin Martin. The actress has been candid about her troubled early life as a drug addict. Goldberg was the same teenager when she birthed her first and only born, Alex. The pair stayed married from 1973 to 1979. The second time Goldberg entered a marital setup was with cinematographer David Claessen in 1986. But the marriage only two years till 1988.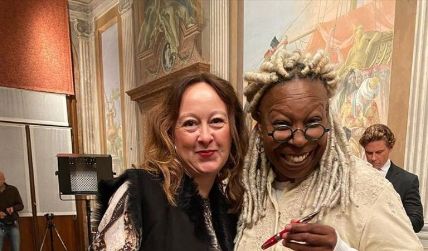 Goldberg is a mother to one grownup daughter.
Photo Source: Instagram
But even the two failed marriages didn't stop Goldberg from pursuing a forever partner. "People expect you to have a boyfriend. They expect you to get married. So I kept trying to do that, but I didn't want to share information with somebody else," Whoopi told The New York Times. The actress married Lyle Trachtenberg, an ITSE union organizer, in 1994 and called it quit a year later in 1995.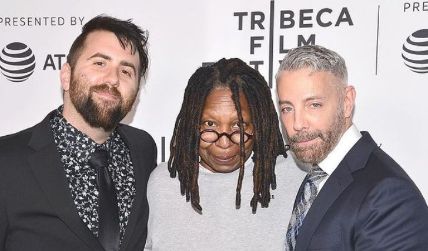 Whoopi says she is not meant to get married.
Photo Source: Instagram
The Academy-winning actress is now happily single and is determined to never walk down the aisle again. "I tried marriage, and it wasn't for me. You can't be in a marriage because everybody's expecting you to," Whoopi adds, "If you ever hear of me walking down anybody's aisle again, I want you to stick your leg out and trip me."
Who is Whoopi Goldberg's only daughter, Alex Martin?
Goldberg could never conform to the subliminal rules of romance and marriage, a factor the actress cites as a reason for her failed nuptials, but Goldberg's first marriage gave her the joy of being a mother. The Ghost actress and her ex-husband welcomed their daughter, Alex Martin, in 1973, and through her, Whoopi has been blessed with three grandkids and one great-grandkid.
Whoopi is mother to one, grandmother to three, and great-grandmom to one.
Source: The Tonight Show Starring Jimmy Fallon
Martin, 48, is an actress and producer and has credits in Sensitive Men, Strange as Angels, Descendants, Sister Act 2: Back in the Habit, The View, and Quest of the Delta Knights. Being the only child of her famous mother, Alex recalls a poverty-stricken life she lived with her mom before her career took off with The Color Purple in the 80s.
Don't Miss: Who Is Susan Lucci? Is She Married?
"Seriously, I remember that. I remember we had the one-room space and we slept in the bed together," Alex shares. She adds, "I remember when we wanted to travel we would drive across the country in broke down bugs. We didn't have the money to go to movies."
Stay connected to glamour fame for more.
-->