Why Are Fans Calling Out Kylie Jenner For Plastic Surgery?
Published Sun Jul 14 2019 By Eden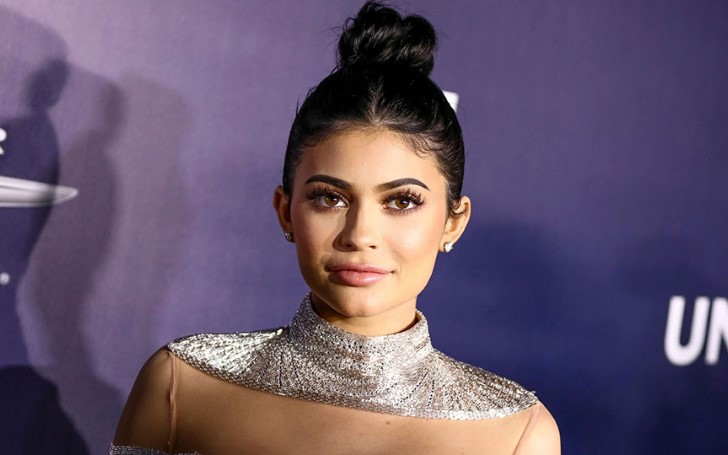 Fans are calling out Kylie Jenner for plastic surgery following an upload on Instagram.
Kylie Jenner recently posted a seductive picture on Instagram which prompted the accusations of plastic surgery from her followers.
The youngest self-made billionaire looks all too casual wearing nothing but a see-through chain bodysuit.
The post was quite obviously intended to promote her new line which she captioned "Summer Body 🦋". However, the comments that followed were not exactly what she hoped.
The fans were more concerned towards speculating how the reality star got her bod claiming it's all plastic surgery, rather than talking about her new coconut body lotion.
You Might Like: Kylie Jenner Begged Her Family Not To "Bully" Jordyn Woods In The Wake of the Tristan Thompson Scandal
One Instagram user wrote, "a body you didn't work for tho 💀"
Another commented, "more like surgery body not summer body whe [sic] all know you was a skinny white girl now you have wide hips"
The other user claimed, "Only the scar on the leg is real"
Likewise, one of her fans wrote, "how much did your summer body cost tho"
Similarly, another one said, "Yasss show what ya doc gave you 😩😩😍😍"
One user joked, "Don't stay in the sun too much your silicone will explode 😂"
Also See: Kylie Jenner Shed Some Tears During The June 30 Season Finale Of 'KUWTK'
Instagram is not the only place Jenner posted the picture and unfortunately for her, fans began taking the piss even on Twitter but this time through memes. Check out some of them below.
Now we might as well just relax and wait for the new Kylie products to come out before the internet gets outraged yet again.
-->