Here's Why Garth Brooks Won't Run For President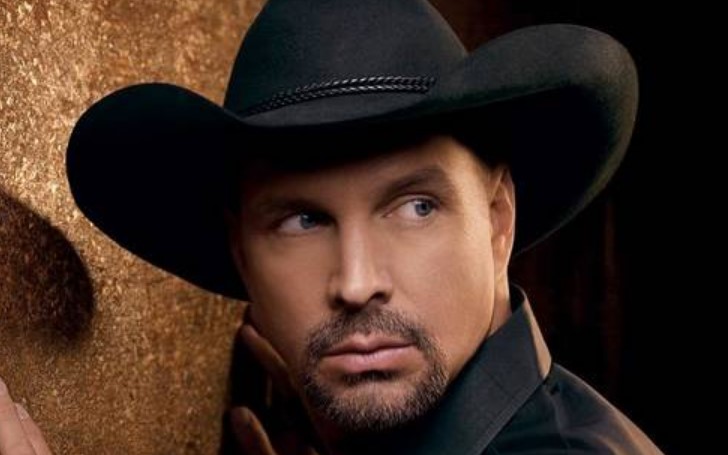 Garth Brooks explained why he wouldn't run for president.
Seemingly, all the celebrities want to run for president, and it's not something new as a former television personality is already in the White House.
Since it's proven the celebrities are capable are running for the president, and eventually winning the office, there's won't be a better candidate than Garth Brooks.
Garth, however, said it won't happen! The singer recently sat for an interview with Billboard and explained why he wouldn't run for the president.
Also Read: Who is Elizabeth Lyn Vargas Ex-Husband? Some Facts You Should Know
During his interview, Garth said,
"Trust me, no one would know which way to go with me because I am so both. I really am 'Let's love one another, but don't forget we're the defender of freedom all around the world, so let's beef up.'"
The singer further added,
"People don't think you can do both. And that's right down my alley. That's why you can have 'We Shall Be Free' and 'American Honky Tonk Bar Association' at the same concert. Let's love one another and let's pull our own weight."
Watch: Garth Brooks - We Shall Be Free
The singer continued,
"I didn't expect the backlash I got from 'We Shall Be Free' because it was just common sense," he said. "But yeah, man, here it comes. People going, 'Don't preach to me,' and I'm going, 'Oh s—, I didn't feel like I was preaching.' I just did a real feel-good song that was inspired by what I was feeling pulling out of Los Angeles following the Rodney King verdict and watching those fires and going, 'Hey, man, everybody, just settle down for a second and focus on loving one another.'"
Garth Brooks finally said,
"You get caught up into the numbers, but the truth is this: You never care about it, I'm not running for president, so I don't care what people as a whole think of me as an artist. What I care about is, is this music that I'm getting to be a part of changing somebody's life for the better? If you start trying to please everybody, then you're just going to water yourself down."
You May Also Like: Who is Ash Kaashh? Something You Should Know About the Owner of "Heaven Sent Nails"
For more information on your favorite celebrities' lifestyle and other news, stay tuned to Glamour Fame, and don't forget to sign up for the newsletter.
-->