Why Was Nick Fury Absent From Avengers: Endgame Final Battle?
Published Tue Jul 30 2019 By Travis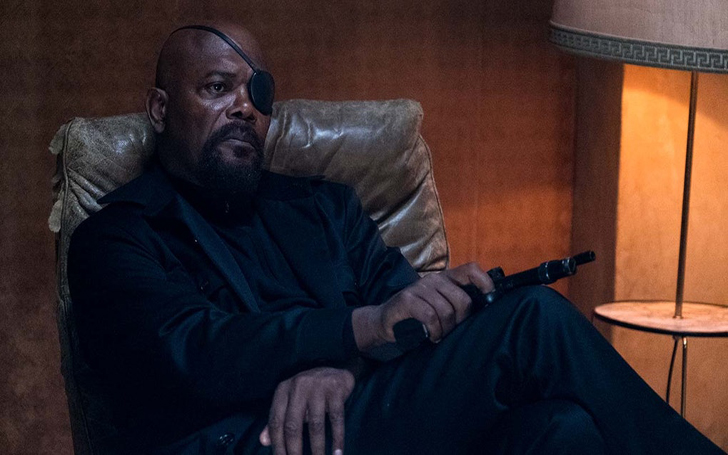 Avengers: Endgame called the curtains on the career of three of the original six Avengers, two died heroically, and one was given the last dance he deserved after being the soldier out of time for almost 83 years. So, it was a beautiful send off to the characters, and it would be the way they would've wanted to go. Thor is depressed out of his mind, 'Hawkeye' will be seen training a new Hawkeye to be a superhero without powers and Hulk will just be Professor Hulk, but throughout the 11 years of chaos, there was one person who was constant in the lives of the Avengers.
Nick Fury, who kickstarted the Avengers team 11 years ago, after appearing in Iron Man's home to talk to him about the Avengers initiative, he created the team, and Nick put in place two contrast opposite of each other as leaders in Steve Rodgers and Tony Stark which resulted in both men being better and becoming friends. Nick Fury created the team, but when the team assembled for the big showdown with 2014 Thanos, he was missing in action.
Watch: Avengers assemble for a final battle but Nick Fury was missing
Nick was one of the over three billion people on earth who were dusted, but after Hulk brought everyone back, Nick was still not in battle with rest of the Avengers as they went to battle with Thanos' army in the place where Avengers headquarters used to be.
Speaking at the comic con Hall H panel, writers of all the Captain America movies and the two final Avengers movie, Christopher Markus and Stephen McFeely, talked about the reason for not including Fury in the final battle. Markus said, "I don't think we ever [included him in the sequence. It was [because] we have such a traffic jam of heroes and so much power, that to have a guy who, in combat, would just be firing a gun… it doesn't come off well for Nick Fury, frankly."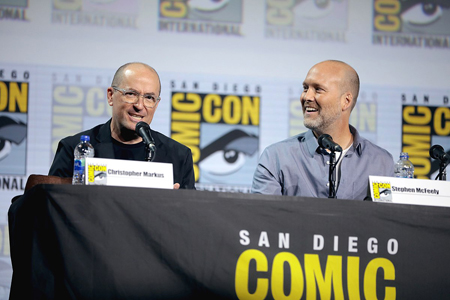 Well, in a way they correct, it would be weird seeing someone in the huge battle using his side piece to battle an alien horde. But also the fact almost all the armies from Wakanda and Asgard were humans with sword and power beams shooting spears, it wouldn't be a big deal seeing Nick pop some shots off.
Also, there was Winter Soldier in battle and also Hawkeye and Falcon who don't particularly have powers, but it was fine for them to be there. But it also could be Nick's age, he is an older man, and it is better to not thrust him in a battlefield where the sky is raining fire.
Watch: Nick Fury gets dusted in the Avengers: Infinity War
The reason Nick Fury wasn't missed in the final battle was people recently got a hefty dose of Nick Fury in the Captain Marvel movie where he teamed up with 'Carol Danvers' and went on a mission with her as everyone in the world loved the team-up.
Samuel L. Jackson signed a nine picture deal with Marvel Studios which expired with his appearance in Captain Marvel, which didn't stop him from appearing in the final funeral scene at Tony's barn. Also, he appeared prominently in the final movie of Phase 3, Spider-Man: Far from Home. So, the expiring contract is not stopping him from appearing in Marvel movies which he said he would love to do into his 80s. Sam is 70 now, so we are sure to see many years of Nick Fury in the years to come.
It might be sooner than we expected though as during the end credit scene of Spider-Man: Far from Home we see Nick on earth was a Skrull from the Captain Marvel movie and Nick was aboard a Skrull ship heading somewhere telling everyone to go to work (like he always does) and asking if anyone saw his slippers.
There is something cooking with Nick as he is in space and leaving earth to be protected by a 15-year-old. We all know Nick, he would never do something like that if it wasn't necessary and the space travel seems essential.
Whatever the case, Nick did come to the funeral of Tony Stark to pay respect to someone he would've called a friend if he got the chance. No matter how hard he pretends to be, Nick Fury loved the original Avengers, and we would love to see how he assembles new groups of the heroes to form a new-look Avengers which Kevin Feige disclosed would be a drastic change from the original six. No matter the case, we are looking forward to seeing Nick in many Marvel movies to come.
-->