Will Smith Resigns from The Academy after Oscar Controversy
Published Sun May 01 2022 By sujan
Know who Will Smith is? And details regarding the controversy after Oscar and the reasons behind his resignation are all here; go top to bottom to know it all.
Willard Carroll Smith II, broadly known as Will Smith, The son of Willard C. Smith, Sr., owner of a refrigeration firm, and Caroline Smith, a Philadelphia School Board of Philadelphia representative, Will Smith was born on September 25, 1968. With Harry and Ellen and his elder sister Pamela, he was raised in Wynnefield, where he now lives. As a rapper, Will Smith collaborated with turntablist D.J. Jazzy Jeff and beatboxer Ready Rock C. to release his first album.
In addition to being a 'Grammy Award winner,' he was a famous vocalist. At 25, this popular actor made his film debut in 'Six Degrees of Separation,' which became a box office hit. There was no turning back for this remarkable young star then. Will Smith was nominated several times for awards and won a lot. His dynamic performances demonstrate his flexibility and potential to become a long-term star.
Recently he has been highlighted due to the event which was held on March 27, 2022. At the 94th Academy Awards ceremony, his action put him in the center of controversy and still, people are talking about it. Don't you want to know what he did that day? Keep in touch with us. This article will fulfill your curiosity by answering the above question. Common let's find out what happened on that day.
What Happened in the 2022 Academy Awards Ceremony?
After Chris Rock made a joke about Smith's wife, Jada Pinkett Smith's shaved head in reference to the film G.I. Jane, Smith stormed the stage and hit him. "Keep my wife's name out of your fucking mouth!" shouted Smith as he returned to his seat. After being diagnosed with alopecia in 2018, Pinkett Smith chose to shave her head as a result.
Image: Will Smith hit Chris Rock on stage
Source: Google
When Smith won the Best Actor award for King Richard later that night, he apologized to the Academy of Motion Picture Arts and Sciences and the other candidates, but not to Rock. Smith offered an official apology in response to the controversy. The actor officially apologized to Rock, and he shared his feeling with his followers on social media platforms.
You May Also Want to Know: Who Is Bella Thorne Dating? The Actress's Dating History Here!
Following the event, which is presently being evaluated by the Academy Board of Governors, ABC, the Academy, and the Screen Actors Guild all criticized Smith's action. According to the Los Angeles Police Department, Rock did not file charges against Smith. Hopefully, Smith will not face any charges and didn't have to involve with the police.
Will Smith Resigned from The Academy
Smith resigned from the Academy on April 1, 2022, saying in part. As he put it, "I robbed other deserving candidates and winners of the chance to enjoy and be recognized for their outstanding contributions, my heart breaks. I hope that the Academy can go back to doing what it does best: supporting film's most talented creators and artists by refocusing its attention on them. So, I'm resigning from the Academy of Motion Picture Arts and Sciences, and I'll take any additional repercussions that the Board decides are necessary."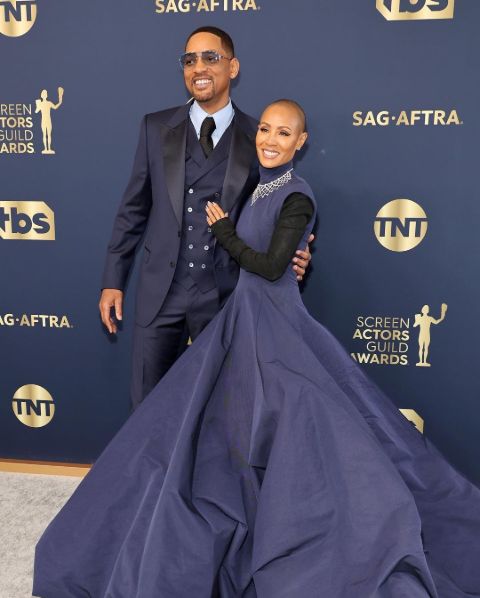 Image: Will Smith resigned from the Academy
Source: Instagram @willsmith
In a statement, A.M.P.A.S.A.B.C. President David Rubin respected the resignation but indicated the inquiry would continue. As a result of his resignation, Smith will no longer be allowed to cast an Oscar nomination vote. Smith's departure from the Academy and subsequent consequences from the slap have somewhat damaged his "family brand."
Check out the clip of Will Smith slapping Chris Rock!
Will Smith slapped Chris Rock after he cracked some jokes about Smith's wife.
Don't miss: How many times is Steven Seagal Married? Who is his current Wife?
For more news and information related to your favorite celebrity, stay connected to Glamour Fame.

-->