Who Is Bella Thorne Dating? The Actress's Dating History Here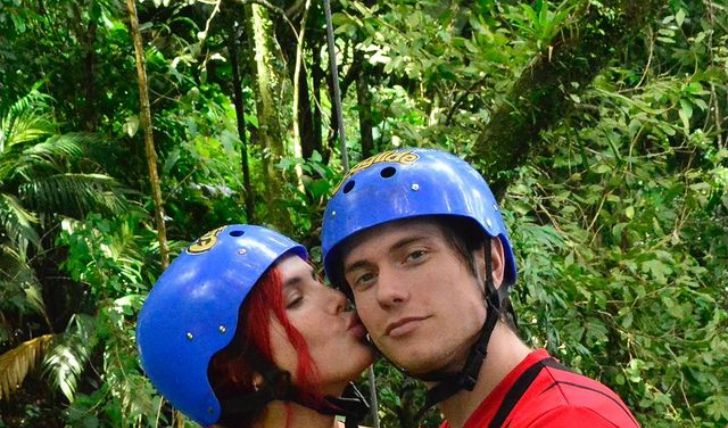 Bella Thorne's dating history timeline: The actress is engaged to Benjamin Mascolo!
Former child star and now a thriving actress, singer, model, and writer, Bella Thorne has carved a prominent niche for herself in the industry, thanks to the slew of blockbusters the actress has starred in, but Thorne's public persona is a far cry from that of an admired star. Unlike her notable professional life, Thorne's personal life is marked by as much controversy and infamy.
Annabella Avery Thorne was born on October 8, 1997, in Pembroke Pines, Florida. Thorne began her acting venture doing uncredited roles as a child. Thorne got her big break starring in Disney's sitcom Shake It Up alongside Zendaya and soon made her way into mainstream films. Thorne came out as bisexual in 2016 and later labeled herself as polyamorous. Since 2019, the Disney alum has categorized herself as pansexual.
Who is Bella Thorne dating?
The Dirty Sexy Money actress is a "relationship girl." Looking at her long dating history, Thorne loves a public and PDA-filled relationship. But all of her romantic antics are perhaps coming to an end, as the actress/singer is not only in a loving relationship but has been engaged to actor/musician Benjamin Mascolo. The twosome announced their engagement in March last year.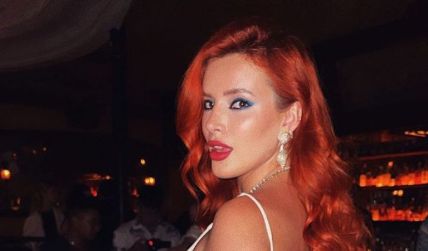 Bella came out as pansexual in 2019.
Photo Source: Instagram
Looking over the moon, Bella took to her Instagram and posted a series of snapshots detailing the events leading to her engagement. She posted a snap of her beau with the caption "how it started" and wrapped the announcement with the picture of her sparkly engagement ring. Mascolo, a native of Italy, who spends his half a time in Los Angeles, also shared the happy news.
Check Out: Who Is Renée Zellweger Dating? Her Relationship History Here.
"She said yes," Benjamin wrote while sharing several pics and a video of Bella's reaction. "Thank you for being amazing, baby. I love you so much, Mascolo says in the clip. He adds, "Now we're getting married! Soon, hopefully! Celebration in Italy and America both." For those unaware, Mascolo is an established singer and performs solo under the name B3N. Mascolo is also one of the Latin pop duo Benji & Fede. He is also a venturing actor.
Thorne and Benjamin announced their engagement last year.
Photo Source: Access
Thorne and Benjamin met at the annual Coachella Valley Music & Arts Festival and started their romance-filled journey in April 2019. The pair were pictured stuck tight together that month, shortly after Bella announced her breakup from Mod Sun. Thorne and Mascolo even translated their real-life heat in the 2021 romance film Time Is Up. "I immediately knew she was different from all the other women I met in my life," the Italian singer said about Thorne in an interview.
Inside Bella Thorne's" dating history!
Thorne has dated a fair share since the inception of her acting career, and we are talking since her Disney days. The actress's foremost known lover is Tristan Klier. The pair were in a high-profile relationship and dated for roughly three years. The Famous in Love actress immediately went on to date the famous star kid Brandon Lee. But their romance was short-lived, and Thorne was soon linked with Gregg Sulkin.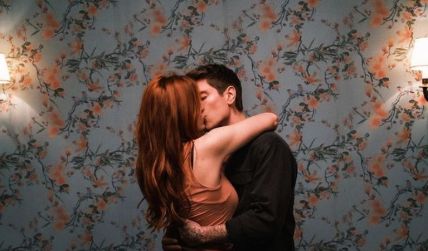 Before Mascolo, Bella was in a polyamorous relationship.
Photo Source: Instagram
After her breakup with Sulkin, Thorne had brief relationships or flings with Charlie Puth, Tyler Posey, Ryan Nasiff, and Bella Pendergast. Thorne's last long-lasting love was a polyamorous relationship. The actress dated Youtuber Tana Mongeau and Mod Sun from September 2017 to February 2019. The trio's relationship unraveled with Tana announcing her engagement with Jake Paul a few months after the split, and Sun, making eyebrow-raising claims about her relationship with Thorne.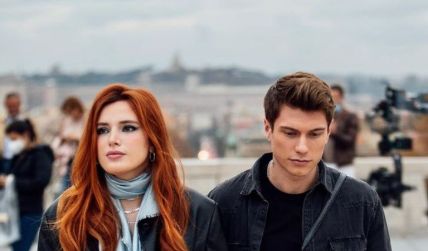 Thorne and Mascolo met at the annual Coachella Valley Music & Arts Festival.
Photo Source: Instagram
Singer/songwriter Mod Sun, real name, Derek Ryan Smith, claimed to have married Thorne. "I got engaged, married and divorced in 15 months in Hollywood," the singer said, speaking about Thorne. After which, the pair's initially amicable split took a nasty turn with Bella shading her rapper ex for being "press hungry."
Recommended: Is Christina Ricci Married? Who is her Husband? All details Here.
Stay connected to glamour fame for more.
-->