Some Facts to Know About "Raised By Wolves" Star Winta McGrath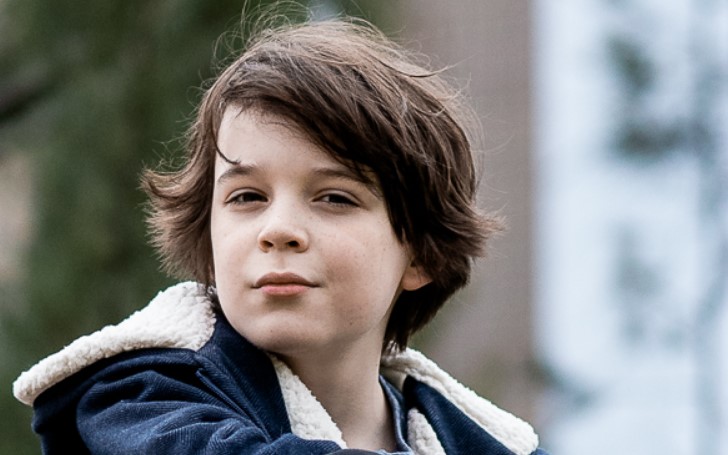 Here are some interesting facts to know about "Raised By Wolves" star Winta McGrath.
The fanbase for HBO Max's "Raised By Wolves' is just growing from here now, and no wonder people are eager to know more about one of the most significant characters of the show, Campion. Indeed, Campion is played by Winta McGrath.
Winta McGrath is an Australian actor, born and raised in Melbourne. Raised By Wolves is one of the prominent projects of Winta; however, this is not the first. The 15-year-old Australian actor previously appeared in made-for-tv movies like "Doctor Doctor" and "Red Dog: True Blue."
But all thanks to HBO Max's "Raised By Wolves," Winta McGrath is enjoying international fame following his appearance on the show as 'Campion.' The 15-year-old is seen doing wonder from the first episode of the series.
Winta McGrath as Campion on HBO Max's "Raised By Wolves"
So, here's the thing, before you start reading this, you need to know, this might be a spoiler for you if you haven't watched a single episode of the series yet. But still, if you insist on knowing more about Winta McGrath's character on the show, here's what you should know.
Watch: Raised By Wolves Trailer
McGrath portrays a main character of the show, Campion, a scrappy and soulful child raised by "Mother" and "Father," two androids tasked to raise six human children on some unknown planet, far from other humans and religious influence.
You May Also Like: "Raised By Wolves" Cast Ethan Hazzard - Some Facts You Should Know
But later, Campion is the only one who survives as his five brothers and sisters died due to radiation. The story takes a plot from there, and what comes next is enthralling.
Winta McGrath is Blessed with Two Siblings
Winta McGrath is blessed with two siblings brothers, Gulliver McGrath and Zen McGrath. The 15-year-old actor was born on August 09, 2005, in Melbourne, Australia, to his parents, Craig McGrath and Heidi Chapman.
There's this thing about Winta McGrath, though, and it baffled people. For some reason, fans thought Winta has a sister as well, but we can see why that's coming.
People thought Millie Bobby Brown is Winta McGrath's sister because the two looks so similar, which is enough to give fans the benefit of the doubt that they are, at least, related, if not siblings.
The perfect look-alikes, Winta McGrath and Millie Bobby Brown.
Photo Source: Agency
That's nothing more than a coincidence. So, if you are someone who was perplexed to see Wintah McGrath on the television screen for the first time but couldn't guess who does he look like, then the answer is, you know already! Winta McGrath's look-alike is Millie Bobby Brown, or should we say it the other way around.
You May Also Like: Who is Cosmo Jarvis of "Raised By Wolves" Dating in 2020? Here's What We Know
For more information on your favorite celebrities' lifestyles and other news, stay tuned to Glamour Fame, and don't forget to sign up for the newsletter.
-->