World-Renowned Rock Band Bon Jovi Performed In Front Of Some 50,000 People In Tel Aviv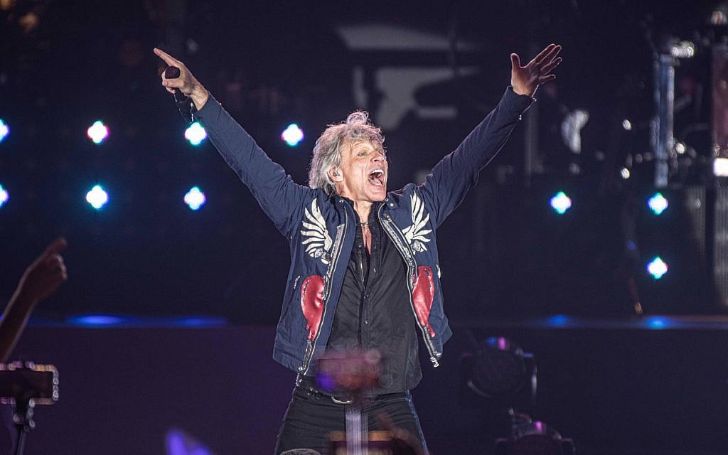 Rock band 'Bon Jovi' performed on July 25 in Tel Aviv in front of some 50,000 people.
Despite the pressure from the BDS (boycott, divestment, and sanctions) not to perform in Israel, the world-renowned rock band 'Bon Jovi' performed on July 25 in Tel Aviv in front of some 50,000 people.
Some reports suggest the lead singer of the band, Jon Bon Jovi, received more than 5,000 letters from the BDS activists to cancel the show but the singer was adamant about performing.
Bon Jovi said, "I chose Israel, and I'm coming, no one will cancel my show." The artist not only performed but thoroughly enjoyed as well.
Also Check: Taylor Swift And Ariana Grande Dominated Nominations For The MTV Video Music Awards
This was not the first time band performed in Israel, one of the reporters said the singer enjoyed performing in Israel in 2015 and had been yearning to come back.
Keyboardist David Bryan also spoke about the BDS, "We don't get into politics. Rock 'n' roll goes everywhere and helps people forget about the world and have a good time. It doesn't divide, and that's what we're talking about – unification, not dividing."
Comedian Benji Lovitt praised and said the Bon Jovi concert exceeded his expectations.The comedian continued, "Jon may have struggled to hit the same high notes he sang 30 years ago, but I can't imagine that anyone cared,"
Also Read: A$AP Rocky Has Officially Been Charged With Assault In Connection To An Incident In Stockholm
The comedian further said, "He gave us his all and when the night ended, the final show on this leg of the tour, he looked totally exhausted yet utterly fulfilled. The band members high-fived each other and hugged, bringing their travels to a close. And the word 'LEGEND' on the back of Jon's jacket said it all."
According to one of the local bands of Isreal, BDS is "based on hatred of culture and of a people in a society that has been demonized unjustifiably since the beginning of time."
Also See: Elton John Has Raised More Than $6 Million To Fight HIV/AIDS In Kenya
The group has always been known to disturb music events in Isreal, despite the threats, Bon Jovi performed, and left everyone praising the band's setlist and Jon Bon Jovi's chemistry with the crowd.
-->