Taylor Swift And Ariana Grande Dominated Nominations For The MTV Video Music Awards
Published Thu Jul 25 2019 By Sea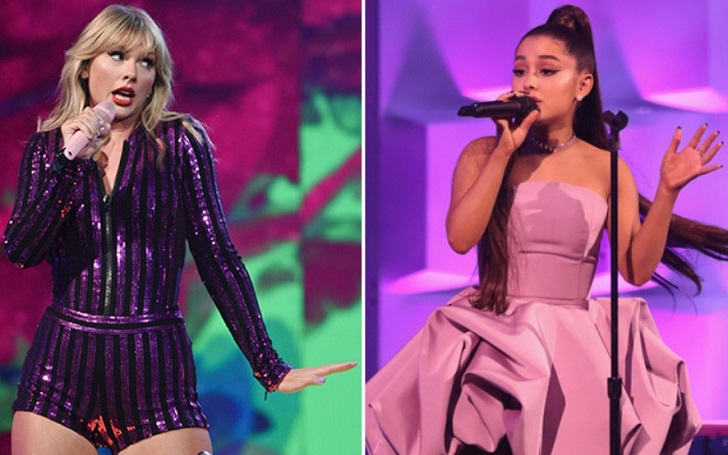 MTV Video Music Awards dominated by Taylor Swift and Ariana Grande.
It was all women to come out on top of the nominations as MTV announced them on Tuesday (July 23) for the upcoming MTV VMA Show to be held on August 26, 2019, at the Prudential Center in Newark, New Jersey.
Taylor Swift and Ariana Grande with 10 nominations each and Billie Eilish with 9 nominations dominated the listings with all of them competing each other for the best of the awards, Video of the Year. Swift with her "You Need To Calm Down", Grande with her "Thank You, Next" and Eilish with her "Bad Guy" competing with the 2019 hits like the reunited Jonas Brothers' "Sucker" and Lil Nas X's "Old Town Road" for the award. Coincidentally, all of the videos are also nominated for the Song of the Year category. And all former four of the five are nominated for Best Pop category.
With Pop songs the hype for the new age, no Rock, R&B, Dance or Latin songs appears in the Video of the Year title despite the fame of Panic! at the Disco's "High Hopes". The last Rock song to receive the nomination was Gotye's 2012 alternate "Somebody That I Used to Know" (with Kimbra).
17-year old Eilish is up for both Artist of the Year and the Best New Artist, the latter including Lil Nas X, H.E.R. and Ava Max. She is competing to become the youngest VMA winner for Best New Artist after Justin Bieber's 16-year-old win in 2010. Meanwhile, H.E.R. was nominated for Best New Artist in February's Grammy. In that area, Rosalía is the first to primarily record in Spanish to be nominated in the VMA.
Here's Something: Hailey Baldwin Is Best Friends With Justin's Mother
After the girls, Lil Nas X has eight nominations, his "Old Town Road" in collaboration with the vintage Billy Ray Cyrus up for 7 of those. This makes Billy Ray Cyrus and Miley Cyrus to be the only parent-child pair to be nominated in the Video of the Year title and possibly win after Miley already bagging it five years ago.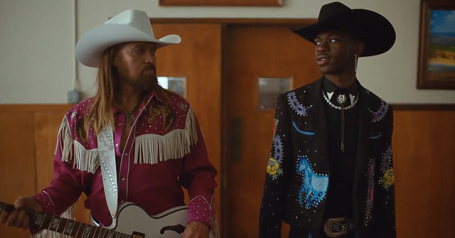 Only Grande and The JoBros are nominated for all three highest-profile categories - Video, Song and Artist of the Year. The JoBros are nominated for only 4 of the entire category list however, with "Sucker" for the Best Pop title being the other. JoBros' Video of the Year nomination is their second one, the first being 11-years ago for their smash hit "Burnin' up".
Grande is one of only five artists to be consecutively nominated twice for Video of the Year award along with Madonna, Lady Gaga, Katy Perry and Beyoncé. She was nominated for "God Is a Woman" last year. It is nominated again this year for Best Visual Effects but Fabrice Lagayette's group would probably take the trophy if it wins. Grande is also the only artist to be nominated for all three years of inclusion of Artist of the Year award in the VMAs.
Swift's Video of the Year nomination is her third overall in that category which she won once for "Bad Blood" four years ago after her 6-year-ago nomination for "I Knew You Were Trouble".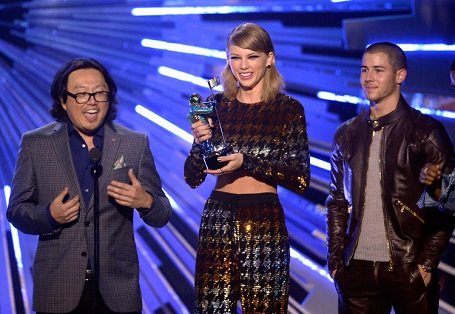 MTV includes the Song of the Year category only for the second time now for which only Drake has been nominated, this year for "In My Feelings". Jonas Brothers, Ariana Grande, Taylor Swift and Lil Nas X are the obvious candidates in that category this time along with Lady Gaga & Bradley Cooper's "Shallow".
Don't Miss: Lady Gaga And Bradley Cooper Dating in Secret?
Shot to death on March 31, Nipsey Hussle is in the Best Hip-hop nominees group featured alongside Drake and John Legend in "Higher". The song is up against Lil Nas X, Cardi B's "Money" and 21 Salvage's "A Lot" (featuring J. Cole).
Much to the delight of K-pop fans or more specifically BTS fans, Best K-Pop category has been added this year in the VMAs. BTS's "Boy With Luv" (ft. Halsey) competes against BLACKPINK's "Kill This Love", Monsta X's "Who Do You Love" (ft. French Montana), TOMORROW X TOGETHER's "Cat & Dog", NCT 127's "Regular" and EXO's "Tempo".
Another new category this year is the Video For Good category, previously called Video with a Message, Best Fight Against the System and Best Video with a Social Message. Swift's LGBTQ-friendly "You Need to Calm Down" is the front-runner along with Lil Dicky's environment awareness hit "Earth" that included a number of big-name artists. John Legend's "Preach" and Halsey's "Nightmare" are also up for the title.
Technical awards are also a spotlight this year with a number of artist's crew also getting recognized rather than only the artists themselves. Republic Records has 25 nominations, highest among the labels, thanks to Swift, Grande and JoBros. Columbia Records follows them with 24 nominations.
This year's MTV VMAs will be the one having the most global scope with the presence of BTS and Rosalía. All 20 categories are gender-neutral this year but female artists have dominated. Grande and Swift with 10, Eilish with 9, Halsey with 6, Camila Cabello and Cardi B with 4 are the female front-runners. Lil Nas X with 8, Shawn Mendes with 5 and J Balvin, JoBros and BTS with 4 are the male ones.
Fans can now start voting as soon as they enter vma.mtv.com/vote where they can see the nominee list and get 10 votes per category. This year MTV has introduced VMA Power Hour for the first time that gives voters to cast double the normal votes on vma.mtv.com every day from 1-2 p.m. ET daily. An additional vote can be cast from VMAs' DMs on Twitter and Messenger.
Sebastian Maniscalco hosts this year's VMAs which begins live at 9 p.m. ET/PT on MTV on August 26. Will Taylor Swift bag another bunch of trophies to head home or will Ariana Grande topple her? Or will Lil Nas X and Billie Eilish shine in their first VMAs? Or JoBros could possibly take all the three major trophies. Vote now.
-->