Who is YK Osiris Girlfriend in 2021? Here's Everything You Need to Know
Published Tue Jan 26 2021 By Bran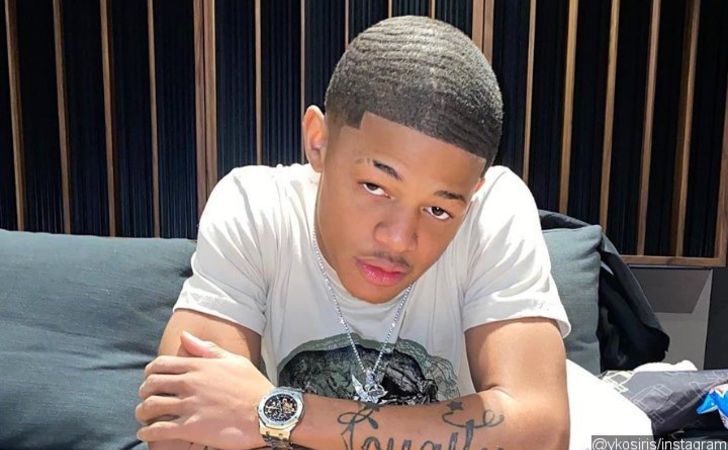 There is no doubt that YK Osiris is a remarkable music talent, but is he a good boyfriend? Who is his girlfriend?
YK Osiris is an aspiring young talent in the American music industry as the artist already made a name for himself as a versatile rapper and a singer. Only 22 years of age, the Florida born musician looks all set to become one of the best musicians in the American landscape. His introduction wouldn't be complete without mentioning the fact that his single,'Worth It's managed to get into the prestigious Billboard Hot 100 in number 48.
Osiris Jahkail Williams first took on the name 'YK Osiris' to build on upon his professional music career back in 2017. Ever since, he garnered a colossal net worth and a huge fan-following, which ensured that his love life was no longer private. The 22-year-old artist has contributed immensely in genres like Hip hop and R&B, making his fans pay a lot of attention to his romantic orientation, which is completely opposite to his successful career in music.
YK Osiris Accused For Choking Girlfriend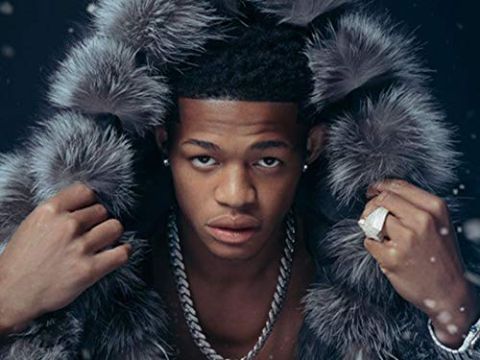 YK Osiris is no longer with his ex-girlfriend after getting into a brawl with her.
Photo Source: Amazon
YK Osiris might be enjoying a booming career as a rapper, but the Florida born artist always managed to keep his personal life under the radar. With over 2.5 million followers and many ladies with a crush on him, the American never preferred to disclose much about his love life. Well, it hasn't been long that the details about his romantic relationship came away as reports disclosed how he shared a romantic relationship with a secret girlfriend. However, what was uncalled was the fact that the news didn't break in the best possible manners.
Recommended: Know All About The Married Life and Dating History of John Pringle.
It was in November 2019 when the Fulton County police arrested American rapper YK Osiris. The charges for the arrest were more shocking as the cops took him in the felony charge of aggravated assault through strangulation. What's more surprising is the fact that the shocking incident occurred at his 21st birthday party on September 7, 2019.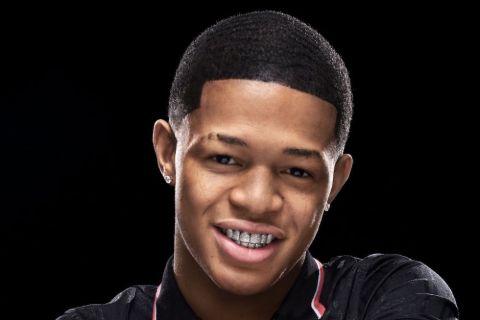 YK Osiris started his professional career in music in 2017.
Photo Source: The Source
As per the police report, a mystery woman who happens to be his girlfriend cross paths with the rapper about a woman in the towel in Osiris' phone. The mood around the party changed pretty quickly as YK became furious, and he threatened to slap her. Furthermore, the victim even opened up on how he cornered her in a bathroom. If that weren't it, the former celebrity girlfriend also got choked and bit by YK Osiris.In recent times, the XXL Magazine featured him in the list of some recognized up-and-coming rappers.
Rapper YK Osiris Got A Release On Bond
There are many young talents in the entertainment sector who throw their future away with a rash decision. The 22-year-old rapper YK Osiris definitely belongs to the same category as his horrendous scandal with his girlfriend by choking her. Since he got sued and arrested, the musician did struggle to produce new music. The records from Fulton County Jal show how the artist was released on a surety bond of a whopping sum of $150,000 on November 9, 2019.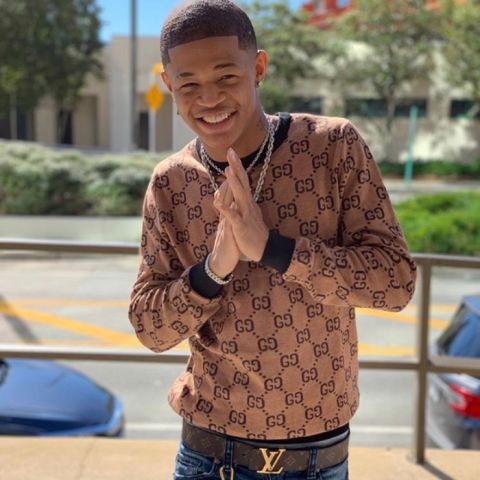 YK Osiris released a bond valued at $150,000 to get bail from the jail.
Photo Source: 360 Magazine
YK Osiris' attempts to get bail never went through in his earlier attempts. Initially, he applied for bail on November 4 in Fulton County, GA, but that didn't go through. In 2021 the best thing the Florida man can do is put the past behind him, keep his head cool, and focus on his singing and rapping career as it is that where he is good at. Things are going pretty well for him entering into 2021 as he gathers a massive net worth of $500,000.
Also See: Who is Rob Riggle's Wife? How Is There Married Life?
For more news and updates about your favorite stars, please stay connected with us at Glamour Fame.
-->