What is Yo Gotti Net Worth in 2021? Here's the Complete Breakdown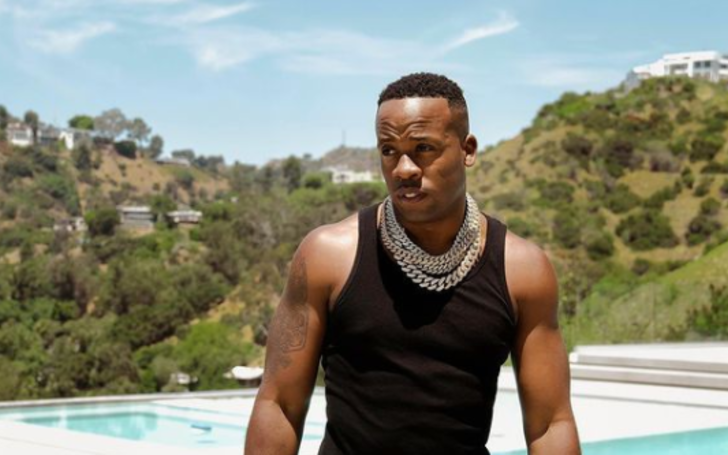 Here's all to know about the net worth and earning details of American rapper and songwriter Yo Gotti.
Mario Sentell Giden Mims, famously known as Yo Gotti, is a name that speaks for itself. He's a singing sensation who first stepped into the limelight after debuting in 1996 and is still going strong.
You might've heard his first work as Youngsta's On a Come Up under the alias Lil Yo. Since then, it's been nearly two decades, and he's given us hits such as I Know, Act Right, Law, Errbody Rake it Up, Put A Date On It, Pose, and many more; the list goes on and on.
Having dedicated his art and talent to the music industry, the Big Gotti's made a fortune for himself in the process. Now for the people wondering how much exactly, fret not as we've brought you all needed updates on the singer's net worth collection.
A Little Background on Yo Gotti
Yo Gotti grew up in the Frayser neighborhood of Memphis, Tennessee, where he began his musical career at the age of 14. He went on to release his independent album named From Da Dope Game 2 Da Rap Game, Self Explanatory, Life and Back 2 da Basics in a span of six years, from 2000 to 2006.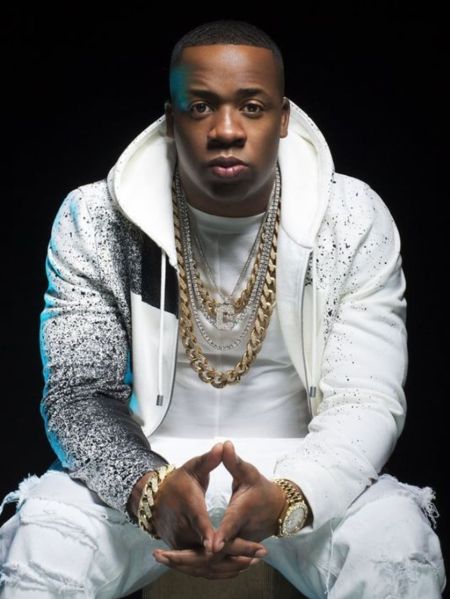 Yo Gotti's recently used his new album.
Photo Source: Vocal
Till date, the 39-year-old has released 13 studio albums, 25 mixtapes, and multiple hits, collaborating with singers like Lil Wayne, Birdman, Travis Scott, Nicki Minaj, Kanye West, and many more. He was nominated for several awards like Album of the Year, Best Collab, Duo or Group, and Best Mixtape.
What Is The Net Worth Collection of Yo Gotti?
Throughout the years of Yo Gotti's career, he's managed to gain huge success professionally as well as financially. The turning point in his career came from the release of his studio album, Life.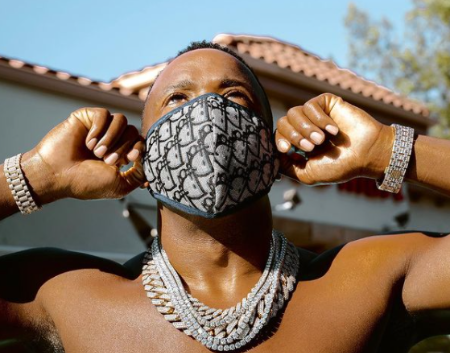 Yo Gotti has a whopping net worth of $16 million.
Photo Source: Instagram
Talking about his net earnings, the singer is worth a staggering sum of $16 million at present. He makes most of his income from his albums, and records and majorly from Collective Music Group CMG, also known as Cocaine Muzik Group.
Gotti is the record label CEO, which features artists like Moneybagg Yo, Blac Youngsta, 42 Dugg, Kush money, and EST Gee. The president of the company is Yo Gotti's own brother Brandon Mims.
Recommended: Who is YK Osiris Girlfriend in 2021? Here's Everything You Need to Know!
He's also currently focusing on taking part in a lot of television series and documentaries after his first appearance in 2006 show Showtime in Apollo. Since then, he has been actively appearing on talk shows like Jimmy Kimmel, The Tonight Show, and Ridiculousness.
Yo Gotti Lavish Lifestyle, Car Collection
Yo Gotti lives a pretty lavish lifestyle, from his high-end clothes to his jewelry collections. It's a given when you earn such big bucks. If you follow the rapper on his Instagram, then you must know of his exciting lifestyle.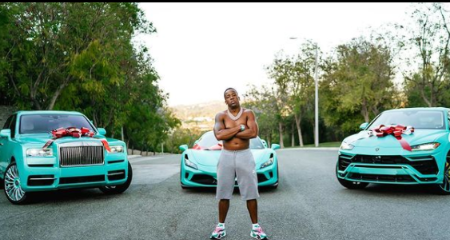 Yo Gotti's million-dollar purchase of customized Rolls Royce, Ferrari F8 and Lamborghini Truck Urus.
Photo Source: Instagram
Speaking about his cars, he owns a mind-blowing collection of million-dollar cars like one-of-a-kind turquoise whips: a $450,000 plus $30,000 for customization Rolls Royce truck, a $375,000 plus $25,000 for customization Ferrari F8, and a $260,000 plus $30,000 Lamborghini Truck Urus.
You may also like: Ty Pennington's Net Worth in 2021: Here's the Complete Breakdown.
Hope you enjoyed the read. That was all for today make sure to follow Glamour Fame for more of these!
-->