YouTube Star Jenna Marbles is Engaged to Her Longtime Boyfriend Julien Solomita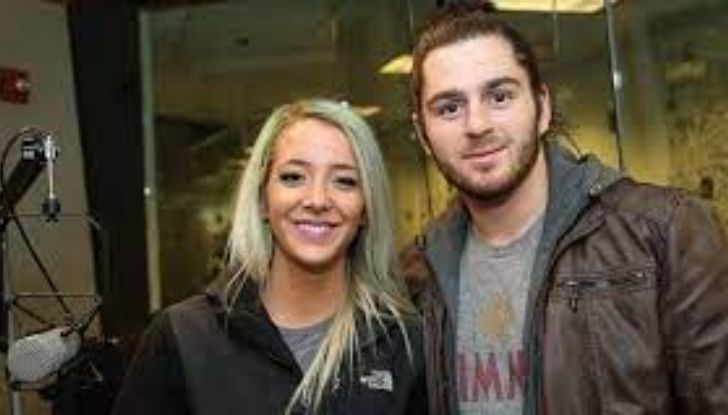 Youtube Stars Jenna Marbles And Julien Solomita Got Engaged After Eight Years Of Dating: Full Story Here!
Jenna Mourey, better known as Jenna Marbles from her Youtube channel, is finally engaged to her long-time beau Julien Solomita, a fellow Youtuber and Vlogger.
It was Solomita who made the news public on a Twitch stream on Thursday. He wrote, "A little while ago, I asked Jenna to marry me, and she said yes, So, we are engaged." The Youtuber shared a picture of Jenna's hand with the engagement ring on.
Jenna Marbles and her boyfriend of 8 years, Julien Solomita, are engaged.
Photo Source: Pinterest
Solomita further explained the reason behind delaying the announcement. "it feels good to get the words out because I wanted to tell you for a while and I didn't because it was giving me anxiety, and today I realized it was kind of flipped, and it was giving me more anxiety to kind of hold on to it, so there's the news," said Solomita.
Check Out: 'Baldwin Hills' Sensation Gerren Taylor Dies At The Age Of 30
Julien also revealed that Jenna had bought him a temporary ring for now so that he is also able to relish this moment. The youtube couple has been dating since 2013, and they had even run a joint podcast together that lasted six years.
Jenna had left her channel with over 20 million subscribers in June 2020.
Photo source: Article Bio
Jenna is only a former youtube sensation now since her departure from Youtube in 2020. Jenna had announced her voluntary withdrawal from the platform in June 2020.
Recommended: Is Jamie Luner Married? Find All the Details Here
With an emotional video, Jenna expressed remorse over her old racist and insensitive videos; she decided to leave her channel with over 20 million subscribers as a way to repent for her old offensive content.
Jenna Marbles has pretty much been offline since then; her now- fiance Solomita speaking on her part, said, "You were all very much a part of our relationship for a long time, and just because you don't see her anymore doesn't mean, you know, you still don't appreciate her and want to know this stuff."
For more information and news on your favorite stars, stay connected to Glamourfame.
-->