Zack Snyder's 'Army of the Dead' Wins Oscars Fan Favorite Award: What is His Net Worth?
Inside Zack Snyder's net worth and career: The complete breakdown here!
A director, producer, cinematographer, and screenwriter, Zack Snyder boasts credits in some of the most successful action and superhero films that make him a powerhouse director in Hollywood. His best-known credits include Dawn of the Dead, 300, Watchmen, Man of Steel, Batman v Superman: Dawn of Justice, and Legend of the Guardians: The Owls of Ga'Hoole.
Zachary Edward Snyder was born on March 1, 1966, in Green Bay, Wisconsin. A horror film and a comic book enthusiast as a kid, Zack started studying filmmaking as a kid. After graduating from ArtCenter College of Design with a major in visual arts, Synder made his feature film debut with the remake of Dawn of the Dead in 2004. The film grossed $102.3 million against a budget of $26 million, catapulting Snyder into the best promising filmmaker in the industry.
Zack Snyder's 'Army of the Dead' wins an Oscar!
There were a few surprises and snubs at the 94th Oscar, but Zack Snyder's wins fit neither of the categories. The filmmaker's 2021 zombie heist film Army of the Dead was endowed with the fan-favorite Oscar win. The film, a spiritual successor to Zack's Dawn of Dead, was up against some megahits like Spider-Man: No Way Home, Cinderella, The Power of the Dog, Tick, Tick… Boom! and Minamata.
Zack made his directorial debut with 'Dawn of the Dead' in 2004.
Photo Source: Facebook
The film wasn't presented with an actual Oscar, as the category isn't official, and the triumph was only based on votes cast on Twitter. Another unofficial category that Academy introduced to boost the audience's dwindling interest in Oscar was the "Most cheer-worthy moment." To non-Snyder's fans, the result was no less than a shock as Zack's Justice League took away that title by beating the most anticipated Spider-Man: No Way Home.
Zack's 'Army of Dead' and 'Justice League' won both newly-introduced categories at the Oscars.
Source: Netflix
Addressing his cult of fans, the director took to Vero and reacted with a one-liner. "Awesome, literally the best fans ever," Snyder wrote, sharing the news of his two Oscar wins. Army of the Dead's win comes as the streaming service Netflix and Snyder are in talks to expand his zombie-based universe on the platform. An upcoming sequel titled, Planet of the Dead is reportedly in development.
Check Out: What Is Bella Thorne's Net Worth? All Details Here.
Zack Snyder's net worth revealed!
With some of the highest-grossing films under his belt, it is no surprise that Snyder boasts millions to his name. As per Celebrity Net Worth, the Dawn of the Dead filmmaker has an estimated net worth of $60 million. And that's just the amassed earnings since Snyder made his directorial debut in 2004. Following the box office hit that his debut film was, Zack added more credits that lived up to the benchmark Dawn of the Dead had set.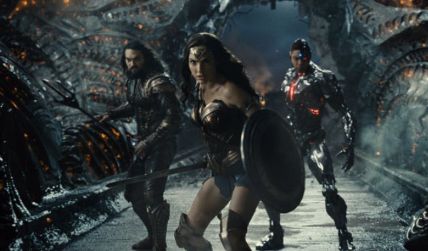 'Justice League' Synder-cut was released on popular demand from Zack's cult of fans.
Photo Source: Facebook
Snyder co-wrote and directed the epic historical action film 300 in 2006, which grossed $456.1million against a budget of $60-$80 million. Psyched with the movies' commercial success, Warner Bros even gifted Snyder with a $350,000 Aston Martin Vanquish. More commercial recognition followed by the 2009 superhero film Watchmen, which grossed $185.3 million, Legend of the Guardians: The Owls of Ga'Hoole, $140.1 million.
Recommended: Is Steven Seagal Rich? What is his Net Worth? All Details Here!
A slew of blockbuster hits later, Snyder experienced his first poorly received film. Man of Steel premiered on March 25, 2013, and was a commercial success with box office earnings of $668 million but poor reviews. Snyder's follow-ups film, Batman v Superman: Dawn of Justice, was no different. Even though hit by mixed reviews, the Ben Affleck starrer raked a whopping $873.6 million worldwide. In 2020, Snyder was announced as the director of the most anticipated superhero film Justice League.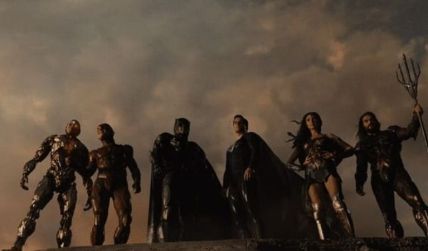 Zack says the Synder cut was dedicated to his late daughter Autumn. Photo Source: Facebook
The filmmaker/producer had started working on the project when a personal tragedy struck his life when his daughter, Autumn Snyder, tragically died, propelling him to step down from the project. Zack was fast replaced by director Joss Whedon, whose version of the film didn't live up to fans' anticipation. Following a prolonged campaign and #ReleaseTheSnyderCut crusade, Zack Snyder's Justice League, often called the Syndercut, was released on HBO on March 18, 2021. Zack later revealed he didn't get paid for the project and that the cut was dedicated to his late daughter.
Stay connected to glamour fame for more.
-->