Ziva and Tony Unlikely To Return To 'NCIS'
Published Mon Apr 22 2019 By David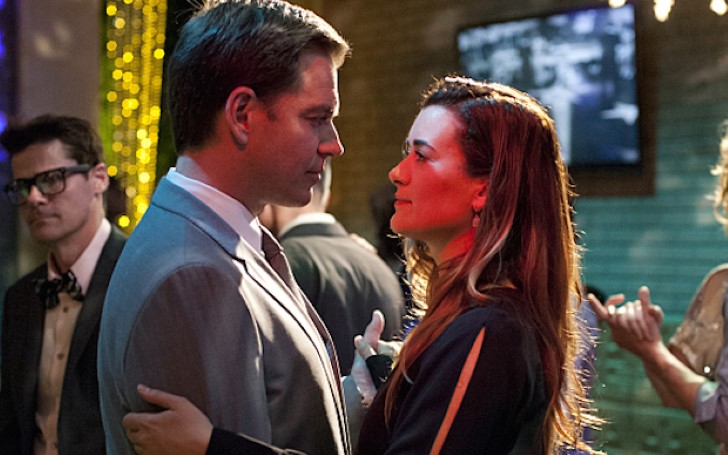 Are Cote de Pablo and Michael Weatherly returning to NCIS?
What happened to Ziva?
Cote de Pablo first cited personal reasons for leaving CBS' NCIS.

SOURCE: Wikipedia
At the beginning of season 11, Ziva (Cote de Pablo) was hiding out in Israel after a terrorist group came after NCIS. When Tony (Michael Weatherly) found her, Ziva, an Israeli citizen, had decided to stay in the country because she no longer wanted to work as a special agent following her father's death. Ultimately, that also became the character's last appearance in the show which, in turn, left a big question of whether she was going to return into the series.
Also Read: Check Out Kid Cudi Enlist Kanye West For Coachella Medley
However, that possibility was eventually crossed off when at the end of season 13, she was supposedly killed in a mortar attack that happened off-screen. And that was how the show implied the death of de Pablo.
"As far as my decision to leave, that's a personal thing, and I'd rather leave it at that. The idea of leaving was not something I toyed around with for a long time. It was an overwhelmingly hard thing –at times terrifying," said the Chilean actress.
So Is Ziva alive?
NCIS never showed the death of Cote de Pablo's character Ziva David.

SOURCE: Cinema Blend
Often times, TV characters have a strange way of not staying dead. For instance, Bobby Ewing (Patrick Duffy) from another CBS' soap opera, Dallas, once died after being struck by a car – which was later surprisingly turned out be merely a dream of his ex-wife Pam—showcased for an entire season.
In the 16th season of NCIS episode 13, Eleanor Bishop (Emily Wickersham) was working in a case that led her to Ziva's old office. Ellie discovers a note allegedly written by Ziva: "Eleanor Bishop. For the safety of my family, please keep my secret." That's pretty lucid for someone who met her fate in a mortar explosion.
Recommended: The Highest Paid 'Game of Thrones' Star Is Revealed And There's More Than One Correct Answer!
Fans were thrilled to have that scene, however, in an interview held two years ago, de Pablo had said, "Unfortunately, because of political things and the scripts not being good enough, I chose not to [stay]. I love this character. I worked eight years in crafting this character and loving her, so when I felt or I perceived the character was not being treated with the respect that she deserved, all the money in the world couldn't buy [me]."
What about Michael Weatherly?
Michael Weatherly was previously accused of sexual harassment by fellow actress, Eliza Dushku.

SOURCE: Hollywood Reporter
Ziva's love interest, Tony, had previously departed the show when he found out he had a daughter with Ziva.
But, that was before Ziva's own dramatic (although unseen) return. So that raises a puzzling question, "if NCIS says that Ziva is actually alive, wouldn't it make sense for Tony to return as well?"
Weatherly was also involved with another CBS' series Bull, co-starring Eliza Dushku. It was later revealed that CBS settled with the actress for $9.5 million when she was fired from Bull after allegedly accusing Weatherly of repeated sexual harassment.
Don't Miss: Is Lori Loughlin's Daughter Olivia Jade Giannulli Under Federal Investigation?!
"Weatherly did all this," the Dushku wrote in an opinion piece for the Boston Globe. "His conduct was unwelcome and directed at me. Watching the recordings in the settlement process, it is easy to see how uncomfortable, speechless, and frozen he made me feel …This was classic workplace harassment that became workplace bullying. I was made to feel dread nearly all the time I was in his presence. And this dread continues to come up whenever I think of him and that experience."
Given the controversy with Weatherly and de Pablo's dissatisfaction with the show, the odds of these actors returning to the show seems to be bleak. So to be bold, yes viewers may have no other option but to revert to fanfiction if they want to get Tony and Ziva together again.
-->