Zoie Herpin: Navigating Fame and Family as Jodie Sweetin's Daughter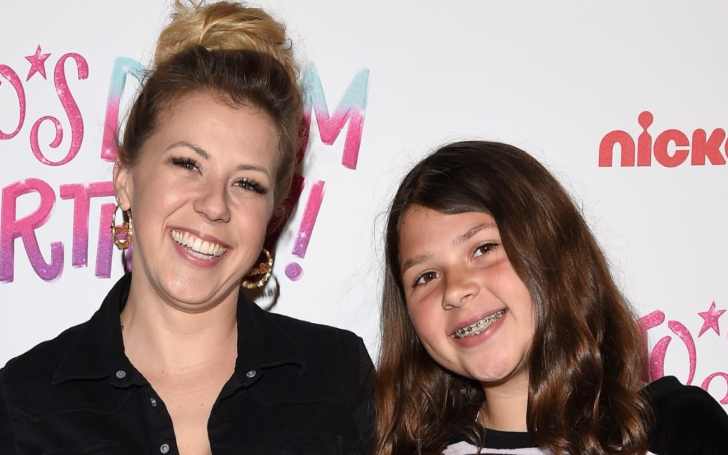 Zoie Laurel May Herpin, the daughter of former Full House star Jodie Sweetin and her ex-husband, Cody Herpin, has maintained a close relationship with both of her parents despite their past marriage. Jodie Sweetin, a renowned actress with a rich acting history, and Cody Herpin, a transportation coordinator and set designer.
They were once married but eventually went their separate ways after a few years. Zoie, who is currently in the 8th grade, is actively involved in her school's soccer team and has achieved remarkable success in local tournaments with her teammates. Her dedication to soccer shines through as she continues to excel in the sport.
Parents Exchanged Wedding Vows in 2007
Jodie Sweetin and Cody Herpin tied the knot in 2007 and remained married until 2010. Their union resulted in the birth of their first and only child during their second year of marriage.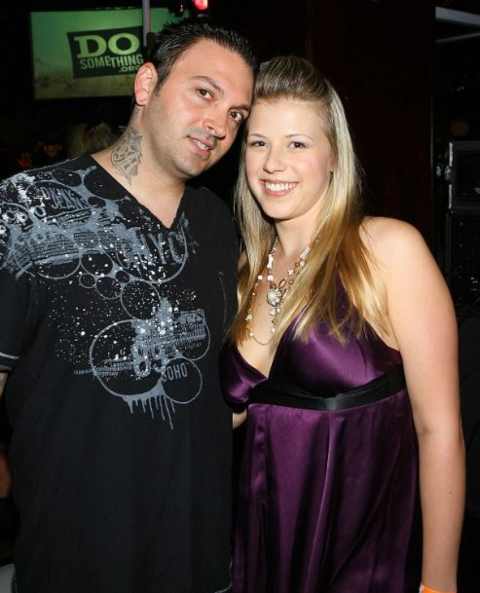 Prior to marrying Cody Herpin, Jodie Sweetin had been married to Shaun Holguin, but their marriage ended in divorce in 2006. Jodie Sweetin and Cody Herpin's paths crossed in the year following her divorce from Shaun Holguin.
They were introduced by mutual friends, and their romantic relationship quickly blossomed in May 2007. Their wedding ceremony took place on July 24, 2007, in Las Vegas, Nevada, and a year later, in 2008, they welcomed their daughter, Zoie, into the world.
Why were Jodie Sweetin and Cody Herpin Divorced?
The journey to the end of Jodie Sweetin and Cody Herpin's marriage began in 2008, despite the birth of their daughter, Zoie, which might have been expected to strengthen their bond. Instead, they experienced a gradual drift in their relationship shortly after getting married.
On November 19, 2008, Jodie Sweetin took the significant step of filing for legal separation from Cody Herpin. Their divorce was ultimately finalized on April 20, 2010. Afterward, Jodie went on to marry Morty Coyle in 2012, but they divorced in 2016. She recently announced her engagement to Mescal Wasilewski on January 17, 2022.
In contrast, Cody Herpin has not remarried, at least based on publicly available information. Jodie Sweetin remains the only woman he has been married to, and they share custody of their daughter, with reports suggesting that Jodie pays child support to her ex-husband.
Relationship With the Siblings
Following her divorce from Cody Herpin, Jodie Sweetin began dating Morty Coyle. They announced her pregnancy on April 30, 2010, while finalizing her divorce on April 20, 2010.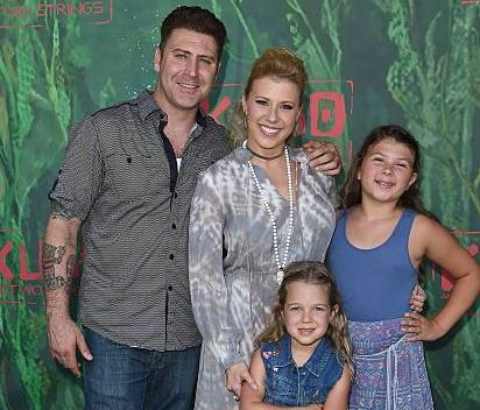 Their daughter, Beatrix Carlin Sweetin Coyle (nicknamed Bea), was born on August 31, 2010. Sweetin and Coyle got engaged in January 2011 and married on March 15, 2013, but their marriage ended the following year.
They share custody of Bea, who resembles her mother and often appears on Jodie's social media. Bea may have a promising acting future, as she's made cameo appearances alongside her half-sister Zoie in the entertainment spotlight.
Get To Know Her Father and Mother
Cody Herpin, born on April 28, 1977, in the United States, is known primarily as Jodie Sweetin's ex-husband. He worked as a film transportation coordinator and occasionally in the art department before his marriage to the actress brought him into the spotlight.
Some of the films he has been involved with include "Ladron que Roba a la Don," "Unearthed Krews," "Faith Happens," "Resident Evil: Extinction," and "American Cowslip." Jodie Sweetin is a well-known American actress, widely recognized for her role as Stephanie Tanner on the popular sitcom "Full House."
Born on January 19, 1982, in Los Angeles, California, she has enjoyed a successful career in the entertainment industry and has remained a beloved figure in television.
How is Zoie Herpin's Life Going On?
Despite initially having a dramatic divorce, Zoie's parents eventually reached a peaceful understanding, allowing her to maintain a strong bond with both of them. The 15-year-old often features on her parents' Instagram profiles, highlighting their amicable co-parenting relationship.
Zoie has also developed a close relationship with her mother's fiancé, Mescal. In June 2021, Jodie shared a photo of her, her two daughters, and her new partner enjoying a Dodger game together, showcasing their harmonious family dynamic. This close-knit relationship between her parents and their significant others has been a positive aspect of Zoie's life.
Interest in Soccer
Zoie, Jodie Sweetin's 15-year-old daughter, is currently an 8th-grade student with a strong sports-oriented lifestyle. She is particularly passionate about soccer and has actively participated in various local tournaments across California.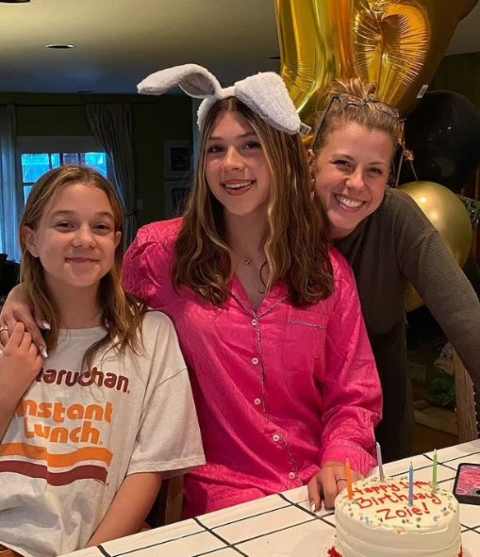 In May 2018, her father, Cody, proudly shared on Instagram that Zoie and her school soccer team achieved runner-up status in their bracket at the Pleasant Valley Soccer Fields in Camarillo, CA.
Beyond soccer, Zoie is also involved in Krav Maga, as showcased in a September 2018 Instagram post by her father. This martial arts involvement suggests her diverse interests and dedication to physical activities, reflecting a well-rounded approach to her extracurricular pursuits.
Zoie Herpin's Fuller House Appearances
Jodie Sweetin's daughter, Zoie, had a cameo appearance on the sitcom "Fuller House," created by Jeff Franklin. Zoie appeared in the show's second episode of the season titled "A Tangled Web."
Similarly, her half-sister Beatrix also made an appearance in the fourth episode of the season titled "President Fuller."
The show featured Jodie Sweetin, along with other stars like Candace Cameron Bure and Andrea Barber. It's a notable family connection to the series, considering their mother's prominent role in the show.
Zoie Herpin Celebrates Her Birthday on 10th April
Jodie Sweetin's eldest child, Zoie, has grown into a confident young woman at the age of 15, born on April 10, 2008, to celebrity parents. She is an American of Caucasian heritage, often celebrating her birthday with her family on April 10th.
Growing up, Zoie has enjoyed the support of her younger sister and parents, who work together to ensure her well-being.
While her current school is undisclosed, the future holds the possibility of finishing high school and considering a career like her mother's or pursuing higher education.
Visit Glamour Fame For More Related Content
-->