10 Simple Ways To Get A Girl Crazy About You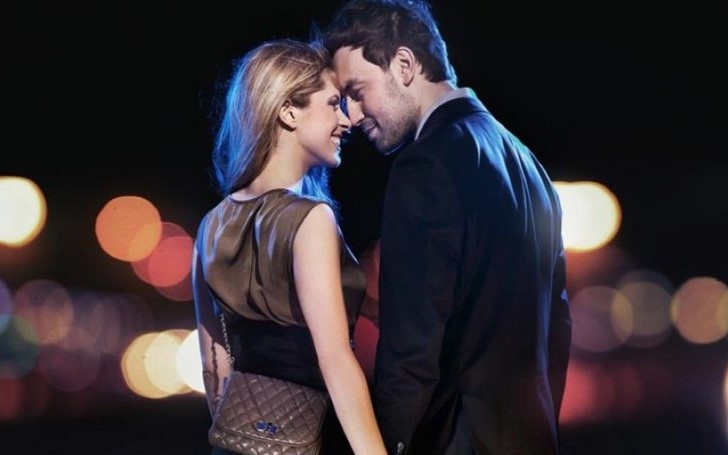 It goes without saying girls are rather difficult to understand. The challenge to make them fall for you is even greater. Even though it's an uphill task, there are certain ways to make yourself far more appealing to women.
If you're curious to learn ways in which you can up your game with ladies, you're in luck because you couldn't have arrived at a better place. In this section, we've listed the ten simple ways to make a girl go crazy for you. Without further ado, let's get to it.
10. Display The Excitement In Your Life
Boring men are rarely ever attractive to women. Men who can't showcase anything different or unique in their life certainly do not carry the advantage when it comes to charming ladies. Focus on what might set you apart from other guys who have tried to approach her.
Whenever you're with her, it's best to detail the highlights of your day showcasing excitement and adventure. If that's too far-fetched, at least don't make it look boring. As a matter of fact, the more exciting your life looks, the more it will make her want to become part of it.
You Might Also Like: 10 Most Beautiful African Actress in Hollywood
9. Do Not Seek For Approval
This is quite crucial. The girl needs to see that you're a man of your will who does not need her validation. Showcasing the fact that you only ever need an approval of our own is usually attractive to women.
It's quite simple to understand but hard to pull off. Value yourself if you want her to value you.
8. Don't be Self-Obsessed
Men who are self-obsessed with themselves are a big turn off for women. Taking care of your appearance is one thing, but guys who brag about their own-self tend to be far less appealing to ladies.
Woman generally do not appreciate men who prefer to look at themselves in the mirror all the time and always try a little too hard. In fact, it's best not to be self-centered as much as you can.
7. Carry Goals
Generally, women are most attracted by a man who is career-oriented. They love when a guy carries goals ranging from every day to life-changing ones. The immature attitude is a turn off that nobody wants to keep up with.
Any woman wants a man by her side who can look after her, be there for her. They seek someone who can provide her with the best in life. Carrying goals and being serious about achieving them makes you look responsible and a far more exciting prospect.
6. Dress To Impress
One of the best ways to impress any lady is by dressing exceptionally well. Not only should you be confident with what you wear, but it's also essential to know how to pull anything off.
Wear clothes that compliment your skin tone, fits you well; not too tight not too loose is appropriate for the occasion (don't over do it though), and makes you look like a hunk at all times! Women drool over guys who dress classy and smell amazing and are conscious about their appearance.
5. Make Her Laugh
Humour needs to be your biggest ally. If she enjoys your company and looks forward to seeing you again, you're close to fulfilling your aim of making her addicted to you.
This does not necessarily mean making her laugh through one-liners, rather being on the same wavelength and enjoying the other's sense of humor too. It's a proven fact that sharing a smile draws you closer to her.
4. Learn What Turns Her On
If you want a girl to fall for you, you must carry great knowledge on stuff that turns on the particular lady you're trying out with. Make your move and advances based on whether or not she appreciates it. For this, you must be fully aware of the girl inside out.
Let her set the pace, and ensure she understands you will respect the limits she sets despite your strong desires. Respect her and her body and she will appreciate you more for it. She will definitely adore it when you treat her in a way that makes her feel special.
3. Show off At least One Feminine Quality
Being macho and brawny attracts women, but not every man can be up to the task. Showcasing your kind side could go a long way in winning her heart, provided you don't overdo it.
This could include your love for animals, your love for art, your weakness for Taylor Swift's music or your ability to cook great food. Provided you are with the right woman, you instantly become more attractive by embracing your feminine side.
2. Your Phone Is Not Your Friend
In this day and age, communication is getting rather too easy. You can talk to anyone you like in a matter of seconds. But this could prove more harmful than beneficial.
Overutilizing your phone might get you on a girl's radar, but it won't make her want you. If you're not careful, exposing yourself to oversharing and over communication could prove fatal. Thus, you must be extra cautious of using your phone as your aid while pursuing a lady.
1. Vocal Charisma
The truth is there is no way to get a girl to want you unless you offer something rare. Whether it's immense attractiveness or funny persona, the rare quality is always appealing. One of them also happens to be charisma.
Just as confidence, charisma takes time to master. One of the best ways to exude natural charisma is by avoiding speaking in a monotone. Varying your pace and intensity of how you speak goes a long way in enhancing your charismatic personality, commanding attention to your self and helping you become irresistible to girls.
-->