'19 Kids And Counting' Star Josiah Duggar - Everything You Need To Know Here!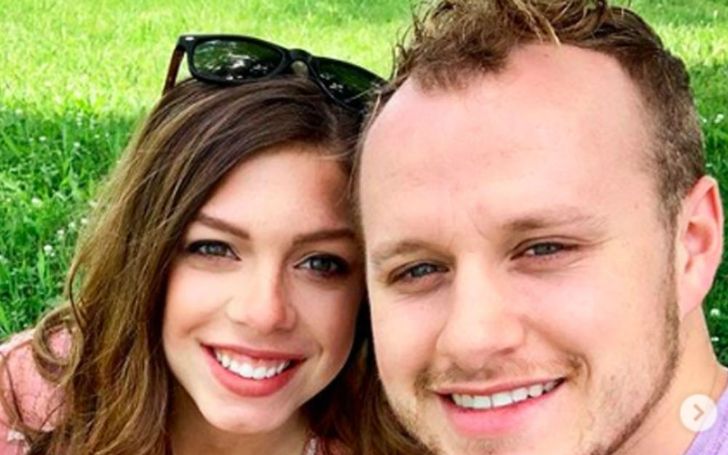 The Duggar Family is one of the most hyped families on TV. While the real estate mogul, Jim Bob Duggar, and his other sons always make the news, well, sometimes for not so good reasons, there's one person who is not in the spotlight.
But recently, there's a growing interest of fans about, the eighth son of the Jim Bob Duggar, Josiah Duggar. Though fans see Josiah on the TV, they are more curious about what he is outside of the show.
Josiah, who was born on August 28, 1996, is not well-known like his other siblings, and indeed, Josiah is less surrounded by scandals. Well, there are some interesting things to know about this person. So let's look into them.
Josiah Duggar Is Married To Lauren Swanson
Josiah Duggar was the only who was allowed courtship outside of a marriage, fortunately even Lauren Swanson agreed to a courtship; however, there were some rules to the agreement.
The couple could not kiss, hug, or hold hands, unlike modern dating, a courtship for Duggars involves many standards of modesty. After a courtship, the couple got married in 2018 and expecting their first child after Lauren, previously, suffered a heartbreaking miscarriage.
But Lauren was not the only one who Josiah was courtship with; in 2015, Duggar was previously in a four-month relationship with Marjorie Jackson, but later the ex-couple called off their romance under mysterious circumstances after just a few months together.
Some people believe Marjorie was using Duggar for fame, while other claims Jackson called it off to distance herself from the Josh Duggar sex scandals.
Josiah Duggar Loves DIYs Projects
In an article posted on Duggar family website, Josiah said he loves DIYs projects and fixing things. Two Duggar brothers, Josiah and Joseph, enjoy buying and selling cars after repairing or restoring them.
Real estate is in the blood of this family as one of the online magazine outlets said Josiah Duggar and some of his siblings also flip houses.
Josiah Duggar Holds A Pilot License
We all are aware of the fact, Josiah Duggar's elder brother, John Duggar, has a commercial pilot license, but, it may come as a surprise to you, Josiah also holds a pilot license.
In 2016, Duggar dad revealed the 23-year-old was busy acquiring a real estate license to work in the Duggar family business and was working on getting his pilot's license. Both John and Josiah fly together sometimes, and the 23-year-old said he got to learn so much from his brother.
Josiah Duggar Is Pro-life
In many occasions, you will find Josiah Duggar standing for causes which are relevant to this time, for instance, Josiah stood against child abortions. The 23-year-old is clearly a pro-life and shares the same values as the family.
Josiah, however, recently turning rebellious, as there was news claiming there could be a clash between Josiah and Jim Bob. The source also warned us the 23-year-old could do something idiotic and advised to keep an eye on him.
Well, how true is that, we are not sure, but the insider stressed the storm could come soon in the family.
-->