5 Scariest Movies on Netflix to Watch During a Coronavirus Lockdown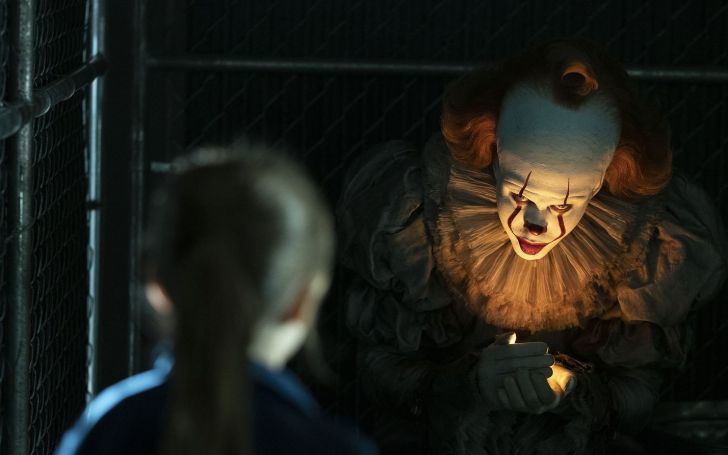 Netflix and chill was already everyone's go-to thing to do, and now with the world on lockdown, everyone is stuck indoors trying their best to alleviate their boredom. By now, everyone's tried pretty much all there is to do, and still, the end option always seems to be hanging out with either your laptops or your mobile phones.
In this grave time, we come with rescue to curb you out of your restlessness. Normal movies and series are always there. But what more than spicing things up with horror movies. So, today we bring you with a list of some of the scariest movies to binge-watch during the coronavirus lockdown.
Grab your popcorns and get ready to binge on these chilling and mind-numbing horror stories.
1. In The Tall Grass
'In The Tall Grass' is the new Canadian supernatural horror drama film, which is based on Stephen King and Joe Hill's 2012 novel. The movie is streaming in Netflix, which stars Harrison Gilbertson, Laysla De Oliveira, Avery Whitted, Will Buie Jr., Rachel Wilson, and Patrick Wilson.
Watch: In the Tall Grass | Official Trailer | Netflix
The movie pictures siblings, 'Becky' and 'Cal,' who hear the cries of a young lost boy in a field of tall grass. The kids venture deep into the grass when they become trapped and separated by a sinister force. The kids soon discover that the worst thing than getting lost is actually being found.
2. A Quiet Place
If they hear you, they will hunt you down. Yup, that's the deal in this science fiction, horror film, co-written and directed by John Krasinski. The movie plot revolves around a father, Krasinski, and mother, Emily Blunt, who struggle to raise their children in a apocalyptic world inhabited by the aliens with an acute sense of hearing.
Watch: A Quiet Place (2018) - Official Trailer - Paramount Pictures
The movie artfully plays in the viewer's element of fear and the intelligent extraterrestrial creatures and the Abbott family's race into survival. There are some scenes in the film, which is why it is rated as PG-13.
You May Also Like: Avenue 5 Star Lenora Crichlow - Some Interesting Facts to Know About the Actress
Nonetheless, this movie is a great watch. Fans would also love to know that the next part of this movie is also already released on March, 08, 2020.
3. Under The Skin
'Under the Skin' is got to be the most underrated movies out there. An exceptional science fiction movie directed by Jonathan Glazer and Walter Campbell follows an exotic extra-terrestrial alien predator who sets to hunt for human prey.
Watch: UNDER THE SKIN - Official Trailer - Starring Scarlett Johansson
Rest assured, the role is played by none other than out 'Black Widow' Scarlett Johansson. The profoundly unsettling horror movie's got to be one of the best works of Scarlett, where she lures and picks up men from the street as her prey for the night. Moreover, the bleak Scottish setting makes the movie more chilling and horrific.
4. IT
Again this movie, 'IT' is a rendition from the one and only Stephen King's 1986 novel. The film is an American supernatural horror directed by Andy Muschietti. You can also watch the second part of the movie called as, 'It Chapter two' which released in 2019.
Watch: It Trailer #1 (2017) | Movieclips Trailers
The movie specially circles around, Pennywise who is a bloodthirsty and murderous clown. The clown torments seven young outcast kids, who need to overcome their own fear to face their worst nightmare.
5. Pee Mak
At last take a break from all the mind numbing movies and venture your steps into this movie. Pee Mak is a perfect watch with a Thai comedy/horror/romantic movie that's got just the right mix of everything.
Watch: Pee Mak Official International Trailer
This movie is an adaptation of the 'Mae Nak Phra Khanong' legend of the Thai folklore made into an entertaining watch. The story is about Pee Mak and his friends who are just looking out to watch for him from his eerie looking wife. The movie rolls with thrill, adventure, and stomach gripping laughter all the way.
Also See: Dita Von Teese Boyfriend - Find Out Who the Playboy Model is Dating After a Series of Failed Relationship
Hope you enjoyed the article, you can find all these movies in Netflix. For more of similar content, be sure to follow Glamour Fame.
-->