8.2 Million Viewers Watch Colin Thackery Win Britain's Got Talent
Published Mon Jun 03 2019 By Chester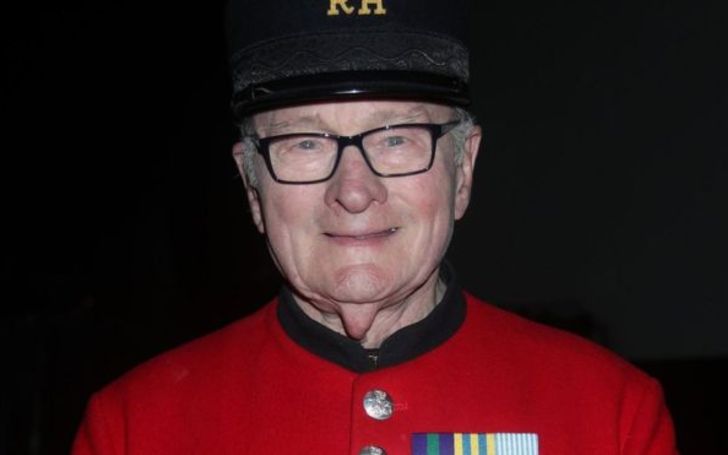 Chelsea Pensioner Colin Thackery wins the 'crown' of the creative reality shows Britain's Got Talent 2019.
History was made on Sunday as a Chelsea Pensioner Colin Thackery became the oldest winner of Britain's Got Talent.
Besides the prominent title, the star will also be credited with a hefty amount of cash price of whopping £250,000.
Check Out: Colin Thackery melts our heart with 'Love Changes Everything' | The Final | BGT 2019
As big as his win was Colin carries a generous big heart, Colin shared that he would donate the cash price to South London retirement and nursing home for the former members of the British Army.
Simon Cowell Reportedly Faced a Knife Thrower at Auditions For Britain's Got Talent >>>
After the win, Thackery confessed how he came to participate on ITV2 show Britain's Got More Talent to show presenter, Stephen Mulhearn,
"One of the guys, as I was coming off the stage in our club dared me having sung after the curry lunch,"

"He said, 'When are going to do it?' I said, 'What?' and he said 'Go on Britain's Got Talent'. I said," Don't be silly'."
"Only those who dare to fail greatly can ever achieve greatly, consequently, Mulhearn won the biggest showbiz of the Television Industry.
The show was hit, as by reports by overnight figures, around '8.2 million' people around 40% of the audiences tuned to the Sunday night final.
Jack Saunders' Audition Won't Be Shown In Britain's Got Talent After Tragic Death >>>
The finale was lit and exciting as the 'Masked Magician X' the runner-up surprised millions of fans and judges unveiling his true identity and sharing that he was a former contestant Marc Spielmann who participated in 2018 series but was unable to make it to the finale.
Check Out: Masked magician X finally reveals their true identity | The Final | BGT 2019
Marc shared an inspiring speech during the special moment sharing,
"It was always about hope and never giving up,"
The show was hyped up to '10 million' viewers after the anonymous mask man revealed his face. Nevertheless, the finale ended up with a massive celebration and lots of entertaining performances and surprising stories unlike any seasons till date.
Eagle-Eyed Britain's Got Talent Viewers Think They Have Rumbled A Magic Trick Thanks To A Cameraman >>>
So, what do you think about the finale guys? Well, 'Mask man' unveiling his true identity was the most astonishing as well inspiring. Or Was the Chelsea pensioner Colin Thackery's win more amazing?
-->