'90 Day Fiance: Happily Ever After?' Star Nicole Nafziger Plans To Marry Azan Tefou In Morocco
Published Thu May 23 2019 By Jessica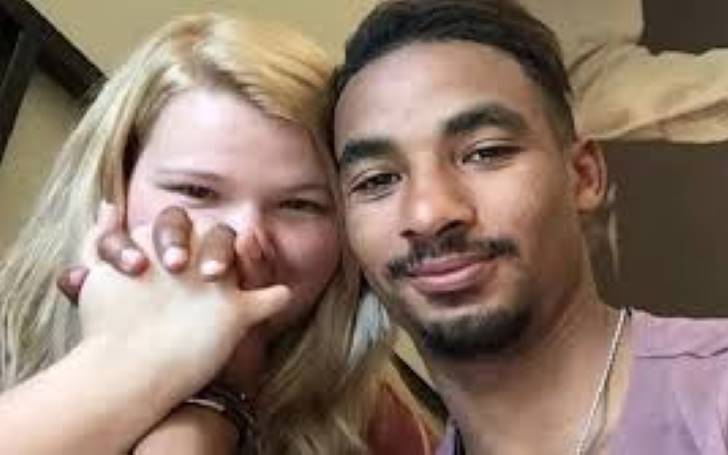 Nicole Nafziger intends to plan her wedding to fiance Azan Tefou in Morocco.
Weddings bells are finally in the near future for 90 Day Fiance star Nicole Nafziger.
Over the years, Nafziger and her long distanced fiance Azan Tefou planned to get married several times, but with no luck favoring on their side, the wedding plans always failed.
Nicole even made her mother jet off to Morocco with her daughter named May from a previous relationship to see off Azan. Despite all the planning and commitments between these two, their wedding always remained just a plan.
90 Day Fiance star Nicole Nafziger pictured with fiance Azan Tefou and daughter May.

SOURCE: Nicole Nafziger IG
Things, however, appear to be bright between these two now.
Just last week, Nicole slammed her haters and defended her relationship with Azan claiming that he is the only man who's worthy of her love. And fans should have taken it as hints that their wedding plan was pretty much getting serious now.
One of the close sources recently revealed to a news outlet that one of Nicole's sisters is getting married within the next couple of months, and soon after the end of the wedding, the reality star is going back to Morocco.
Nicole previously answered to one of her fans on Instagram that she plan to move to Morocco for their wedding and stay their for a while whilst working out on Azan's US visa.
The last time Azan attempted to come to the US, his K1 visa was denied by the US Embassy in Morocco and if they finally get married this time, then Azan can move to America with a spousal visa for sure.
Unfortunately, unlike timings, the problem this time seems to be money. According to the insider, the mother of one is struggling financially to afford tickets for herself and May.
Nicole can't even rely on her family for the tickets since her sister is still paying off debt for her college whilst her parents especially Nicole's mother already spent a lot of money on her last visit to Morocco.
As a matter of fact, her parents reportedly holds no intention to attend their wedding actually. Nicole's stepfather previously told media that he doesn't trust with Azan in claims that he is only using Nicole for the visa and her money.
Not to mention when the show's producer was super shocked to learn from Nicole that the whole story on sending money to Azan in Morocco to help him open a shop there was all a big fat lie.
Whilst Azan doesn't earn much in Morocco either to support Nicole financially, will their wedding plan be successful this time?
As for Nicole, she previously used to work as a barista at Starbucks. Although she mentioned to her fans she has a job now, she made it clear that it was none of their business what and where she works.
But the couple did mention somewhere in one of the episodes on the TLC show that they were saving a lot for their dream wedding. So, perhaps, this time the wedding might actually take a chance.
-->