90 Day Fiance Star Larissa Lima Reveals She Abandoned Two Kids In Brazil
Published Sun May 26 2019 By Jessica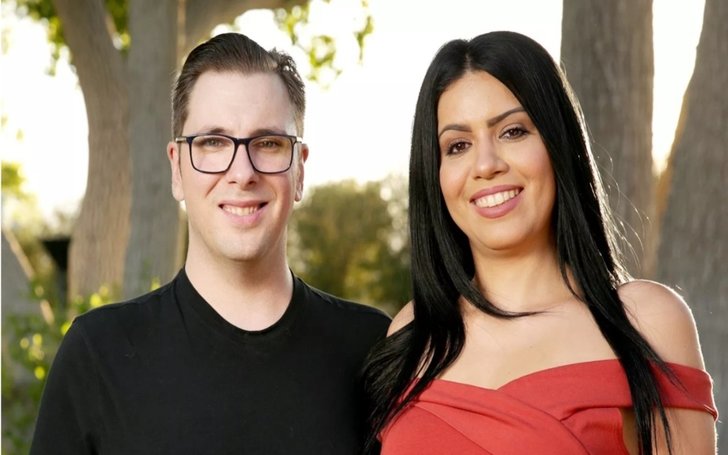 90 Day Fiance cast Larissa Lima finally speaks why she abandoned her children in Brazil.
The previous episode of '90 Day Fiance' astonished the audience when one of its casts; Larissa Lima decided to reveal a shocking truth about her.
Lima, in her perfect Brazillian accents, told her mother in law that she has children in Brazil, to which Debbie thought it was a Chickens**t of her for hiding the facts so.
Related: Dwayne Wade And Gabrielle Union Appeared In Absolute Delight At Their Daughter Kaavia's Giggling Fit
Since then everyone went batshit crazy to learn why she abandoned her kids in Brazil and decided to move to the States by herself.
Larissa Lima reveals she has two kids in Brazil.

SOURCE: TLC
As Larissa previously mentioned that her two children who she has no custody over anymore live separately and indeed live further away from each other.
Whilst her daughter lives with her adoptive parents aka her aunt, her son lives temporarily resides with her father, who's a retired military man.
At the time, she also mentioned that it was her poor emotional and financial state that led her to make such a crucial decision.
In addition, the '90 Day Fiance' bride shares both of her children with two different men.
Also see: Ashley Martson Admits She Still Loves Her Cheating Ex Jay Smith
Just recently, the reality star took to her Instagram account to discuss the sensitive story once again.
That's because the celebrity has been since hearing the same comments from the viewers that she is a reckless mother for leaving her kids behind like that.
The post on her Instagram Story suggests that the reality star will speak on her children in the next episode of the show.
90 Day Fiance star Larissa Lima and costar Colt Johnson.
Lima also talked about the court case which is due on 30th May and that it's holding her back from what she wants to do.
She added: "I will be free to do everything. And finally 100% free of drama."
Noting her own experience with partner Colt Johnson who accused her of harming him, Larissa then implied that she will help people (immigrants) to prevent from getting arrested in the future.
Don't miss: Tori Roloff Reveals Concern Over Her Second Pregnancy
"I will not spend my time talking about the people that lived with me. That is not part of my character. To point fingers and blame others. Is something I will not do, as it will be a hypocrisy. No longer will I give anyone the power to hang something over my head," continued the reality star.
Now we wait for the upcoming episode.
TLC airs '90 Day Fiance: Happily Ever After?' every Sunday at 8 p.m.
-->