Aaj Tak News Anchor Anjana Om Kashyap Slammed For Being Insensitive Towards Doctors And ICU Patients
Published Fri Jun 21 2019 By Jessica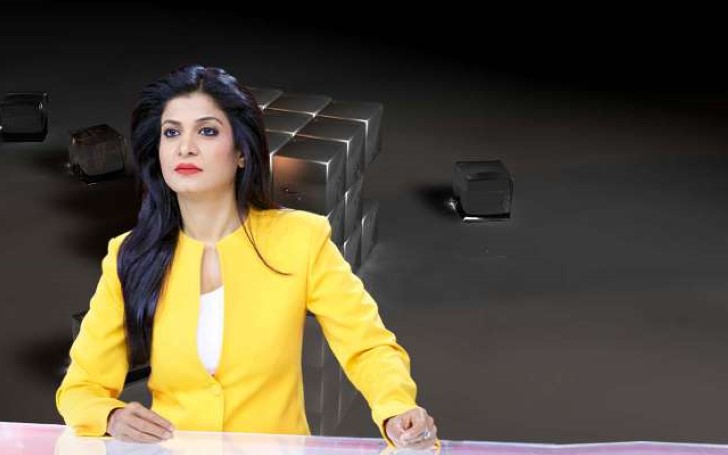 Television news anchor Anjana Om Kashyap faces harsh critiques for her insensitive behavior towards doctors.
Twitter is raged by the recent report of Aaj Tak News correspondent Anjana Om Kashyap for interrupting and being uncivilized to doctors and nurses at the Shri Krishna Medical College Hospital in Bihar.
Kashyap also attracted tons of heavy backlashes from people after the video of the whole reporting went viral on social media.
According to the new broadcast report shared by Aaj Tak network on Wednesday, Kashyap is seen inquiring on-duty doctors and nurses for their failure to manage and provide their treatment to the patients.
Anjana Om Kashyap faces criticisms for misbehavior towards doctors at Shri Krishna Medical College Hospital in Bihar.

SOURCE: Bihar Tak
The editor in chief at Aaj Tak can be also seen asking questions such as why there weren't enough hospital beds and why they weren't fitly adjusting and instructing the newly admitted patients.
Besides, Kashyap also alleges that the doctor who already looks tired and stressed wouldn't have treated the patients if she didn't turn on the camera and her mic.
Don't miss: Bollywood Star Anushka Sharma Tied The Knot with Indian Skipper Virat Kohli, Is Anushka Sharma Pregnant?
The doctor in his best polite manner then patiently tries to convince the news reporter about the situation but Kashyap seems to be in no state to hear him and keeps stubbornly interrupting him with her never-ending questions.
Kashyap's recent news report comes just a day after chief minister Nitish Kumar visited the hospital to monitor the sick patients suffering from Encephalitis.
Following the surface of the reports' video, many of the people were furious regarding why she was even allowed to enter the compressed ICU room with a camera in the first place.
Recommended: Deepika Padukone Becomes The First Ever Woman to Rank Among the Top Five Richest Celebrities in India
In addition, whilst some of them scrutinized Kashyap for engaging the working medical staffs for her interviews, others condemned for her failure to properly perform her duty as a journalist.
Meanwhile, the death toll of people dying from Encephalitis in Bihar, a state in India, inclusively being children has reached more than 120.
-->