Adorable Taylor Selfridge Delights Fans As She Tries On Her Accessories From Fabletics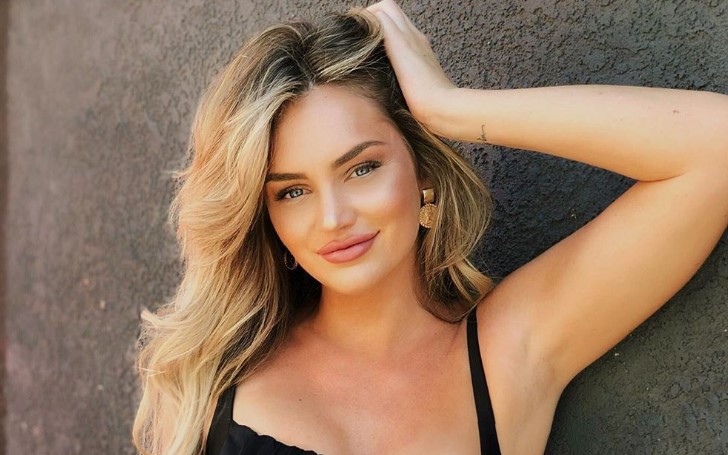 Taylor Selfridge loved the package from Fabletics.
Taylor Selfridge, who is currently dating Cory Wharton, model turned reality star is taking a round of tabloids recently after racist tweet of her resurfaced on the internet.
The model, however, really doesn't care about, and her boyfriend, Cory Wharton, showing her significant support.
The model, amidst all, enjoying her life, despite all backlashes is loving her new accessories from Fabletics.
The 25-year-model, who once posted a heartwarming message about her ill aunt, took to her Instagram and updated a series of stories featuring athletic wear from Fabletics, the company which designs activewear for women on the move.
As seen on Taylor's story, the model-cum-reality-star receives a package from Fabletics which is filled with lots of merchandises.
The model then opens a package and starts to try one after another; the second story saw Taylor wearing a white biker shorts.
The 25-year-old writes, "Biker shorts are also part of the 2 for $24 when you swipe up with my link." Apparently, the sponsored posts have some perks for the fans too.
On the next story, the model flaunts a cropped grey top with beautiful little ruffle border at the bottom. No doubt, Taylor looks impressive on those.
Then comes the third story, where Selfridge is clad in baby-pink leggings, the 25-year-model is loving the merch as she wrote, "Fabletics is literally your one-stop-shop for athletic wear plus more."
Obviously, Taylor looks stunning on those athletic wears, she has the body to make all envy.
On the fourth and fifth story, Taylor basically tells about the Fabletics website, how to personalize the site according to your needs to make shopping easier for you.
The model is seen giving you detailed information about the quiz to personalize the athletic wear site and ask you to provide them with your email address just to make sure you get all the website from Fabletics.
Then coming on to the sixth story, Taylor shows herself wearing a white leggins which was a part of the package too. She is loving it, and we can't have enough of her wearing those tights leggins.
Well, if you liked what you saw, go get a pair for yourself, Taylor would love to hear your feedback for sure.
-->