Al Roker Weight Loss Surgery - The Complete Details
Published Mon Dec 16 2019 By Travis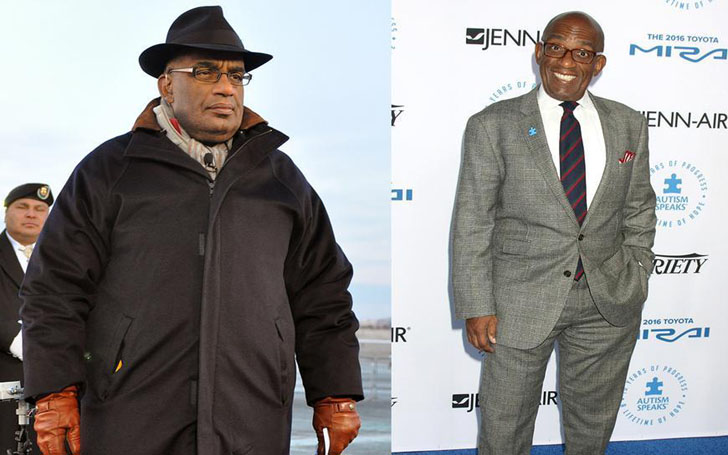 For the past 40 years, viewers who tuned in to watch the weather on NBC during The Today Show, then you've definitely seen the big burly man who used humor and charm to inform people of the weather. Al Roker was born to be a weatherman, and he dedicated his whole life on the career of becoming a weatherman.
The show and his job also brought him a lot of fame, let's just say, no other full-time weatherman is as famous as Al. But for the viewers who watched 'The Today Show' before the turn of the century probably knew Al for his weight because back in the day he was huge. At his heaviest, the weatherman weighed in at 340 pounds.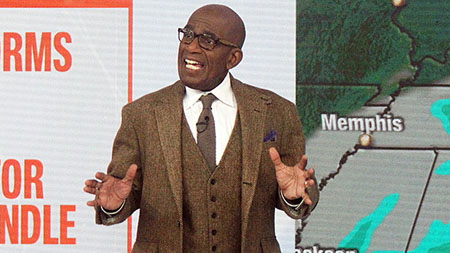 Al Roker got gastric bypass surgery to drop from his 340 pounds body weight.
Source: Hollywood Life
It was a serious problem for Al, and ne knew he needs to lose some pound or things are not going to turn out fine for him, both health-wise and personal life-wise. There needed to be a change in the life of Al, and he decided he needed to get his weight down for the sake of his wife, children, and his own well-being.
Al Roker Weight Loss – Gastric Bypass Surgery to Lose More than 100 Pounds of Weight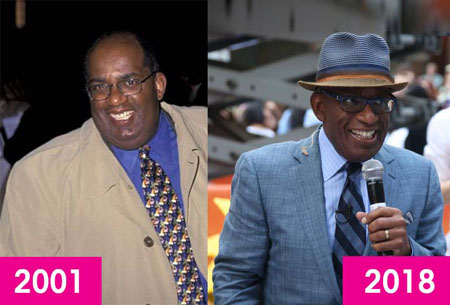 Before and after photo of Al Roker who got a weight loss surgery to drop 100 pounds of weight.
Source: Weight Loss
Al Roker was 340 pounds, and there was trouble brewing in his second marriage. His wife and fellow reporter, Deborah Robert, was not happy with how her husband was not taking care or worrying about his own health. She was a fit person who got up in the morning and went running and did exercises, but it was not the same for the weatherman.
Al was feeling the anger and frustration of his wife, she wanted him to be there for her and their children and spend a long and happy married life together, and we all know being fat is the easiest way of inviting diseases. So, Al decided he needed to do something; he was not going to go to a trainer and get his weight down because he just could not muster enough strength.
Also Read: Mark Wahlberg Weight Loss - Learn the Secret to His Diet!
'The Today Show' weatherman will himself tell you; he chose and easier way to losing weight. Al got gastric bypass surgery in 2002, and about eight months after the surgery, it was reported Al lost over 100 pounds of weight, bringing it down to around 240. But there was still a problem for Al, who admitted to shitting his pants while trying to fart, it was a side effect to the surgery.
Gaining 40 Pounds of Weight During the Time His Mother was Hospitalized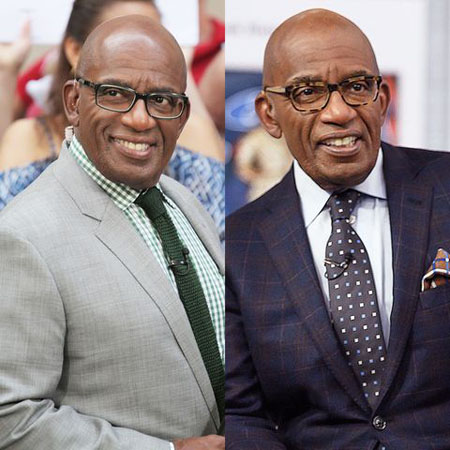 Al Roker gained back 40 pounds of weight during the hospitalization of his mother.
Source: Women's Health
The weight loss he achieved was something he maintained for almost a decade, but his mother was hospitalized in 2011, and Al was going through a lot in his life. Eating was the one comfort he had in a day, and he was eating nonstop; Al gained 40 pounds by the time his mother died, and in the end, he realized what happened to him.
Al went through so much to get his weight down from his previous high, the reason he said was, "I was out of my routine, commuting [to Long Island] to see her, and feeling guilty —­ either that I wasn't spending enough time with the kids and Deborah, or that I wasn't there enough with my mom. I consoled myself with food. I got blindsided and, I think, to a ­certain extent, I got cocky."
Al needed some more changes in his life, and to get his weight down again, there needed to be a complete overhaul of his diet, and he also incorporated exercise into his routine to get to where he is today.
Al Roker Weight Loss Diet and Exercise Regime to Himself down to 190 Pounds
The first thing he did after gaining so much weight in 2011 was he went on a 28-day detox from sugar, gluten, caffeine, dairy, and alcohol. It was not easy, but he managed to kick those habits, and then he set a new dietary regime, which was going to be a permanent fixture of his eating habit.
After curbing his eating habit, Al decided he was only going to eat unprocessed and whole food items, which will be low on carbohydrates and high on protein. The diet was out of the way and set, then, in came exercises, and the method he used was a 30-minute high-intensity training method, which he needed to do three times a week, and he also started running.
Also Read: Kelly Clarkson Weight Loss Supplements - Get All the Details Here!
Now Al uses keto diet, there are good and bad aspects of keto diet, and doctors are divided when it comes to the benefit of eating high fat, low protein diet, but Al explained the viewers, keto is a choice, and it may or may not work for you but to make an informed decision Al told the people they needed to consult with their health specialist to find out what best works for them. But using a keto diet, Al is maintaining his 190 pounds body weight, so there must be something there.
Before you leave, make sure to visit Glamour Fame to be in the know of all the happenings in the world of show business.
-->