Inside Alex Rodriguez's 'Not Serious' Romance with Model Kathryne Padgett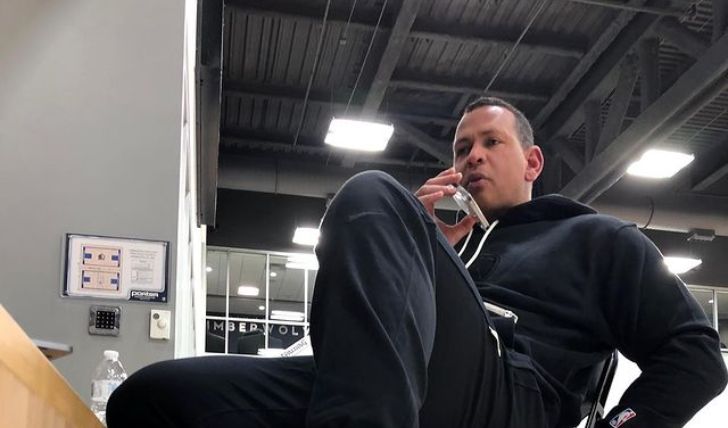 Alex Rodriguez is casually dating model Kathryne Padgett: Complete story here!
A former professional baseball shortstop and a third baseman, now a successful businessman and a philanthropist, Alex Rodriguez is famously known by his nickname A-Rod, a name indefinitely paired with pop star Jennifer Lopez, who Rodriguez passionately dated for four years, even getting engaged during the period. But it seems Alex is ready to move on from Lopez, who certainly took no time forging ahead as the actress started dating her old flame, Ben Affleck, almost immediately after her breakup from Rod in April 2021. The duo has been engaged since.
Alexander Emmanuel Rodriguez was born on July 27, 1975, in Manhattan, New York, to immigrant parents. Rodriguez was selected by the Seattle Mariners during the first overall selection in the 1993 MLB draft. He went on to play for Texas Rangers and New York Yankees before retiring in 2016 after a string of career-damaging scandals, including the infamous Biogenesis baseball scandal in 2013. But A-Rod's tumultuous career is an affair buried in the bygones, and the story that has been making rounds and gaining prying interest is the MLB's budding romance with Kathryne Padgett.
Alex Rodriguez and Kathryne Padgett's budding romance!
Usually, a gallivanting lover, Rodriguez's love life has been subdued ever since his high-profile split from Lopez in 2021. But it appears the Yankees alum is back in his dating game. The former shortstop has been in a romantic holiday spirit for the past few weeks with his new flame, Texas-based model Kathryne Padgett, who has been meandering with A-Rod across Europe. The new lovebirds were spotted having a blast on a yacht in Italy's off-coast and Sardinia, alongside NFL player Eric Decker and his wife, Jessie James Decker.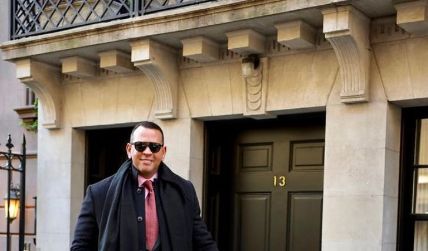 Rodriguez was previously engaged to actress Jennifer Lopez.
Photo Source: Instagram
The duo first sparked dating rumors earlier this year when the two were pictured at the Green Bay Packers playoff game against the San Francisco 49ers in January. Sources then declined the speculations and called Rodriguez a single man. But the recent development in the duo's relationship has put things into perspective. Before their little romantic getaway in Europe, the duo was spotted making out at a New York restaurant and a few other public places.
Don't Miss: Who Is Gloria Estefan? Who Is Her Husband, Emilio?
Although the twosome looks as loved-up and smitten as any other new lover, sources alleged that Alex is not exclusive with Padgett, who is currently being branded as just another trophy girlfriend in the A-lister's love life. "Alex is not exclusive with anyone at the moment, a source said, while another adds, "She is definitely way more touchy than [he is]. She gets close to his face while talking and smiling." To make matters worse for herself, the model/bodybuilder has taken their fling on the gram.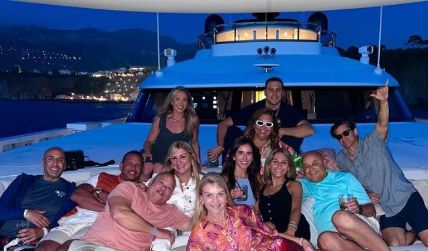 Padgett shares snippets of their luxurious getaway on the gram.
Photo Source: Instagram
The model posted several snippets and clips of her luxurious vacation with A-Rod and the group on her Instagram, where she boasts over 30k followers. The post shows Rodriguez puffing on a cigar and enjoying jet skiing in the clear water. Amid the duo's PDA-filled affair, a swirling romance has been catching on that further stains Padgett's reputation. The rumor claims the Texas native dumped her former boyfriend, a chemical engineer named Ty Sheppard, for the MLB alum.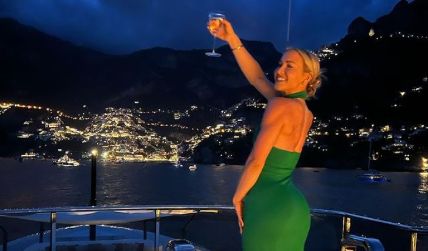 "Alex is not exclusive with anyone at the moment," says an insider. Photo Source: Instagram
While the model's relationship and intention with A-Rod are still being questioned and, to be more precise, painted in a bad light, Padgett's close friends have come forward to back the model and revealed that it was Rodriguez who made the first move on their friend. "They seem serious, but they are having fun too. She did not cheat on Ty; it was just a very tight timeline," revealed one of Padgett's close friends.
Alex Rodriguez's dating history!
Although Rodriguez's past relationships remind fans of his extensively covered relationship with Lopez, the former baseball player has dated many as famous, if not more, names before Jennifer. Rodriguez was married to Cynthia Scurtis for six years, from 2002 to 2008. A-Rod shares his only two daughters, Natasha, 17, and Ella, 14, with Scurtis. The former couple's divorce, filed by Cynthia, was because of infidelity on Alex's part and "emotional abandonment of Cynthia and their children.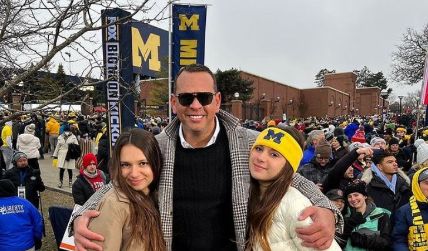 Rodriguez shares two daughters with his ex-wife Cynthia.
Photo Source: Instagram
After Cynthia, Rodriguez had a fling with Madonna in 2008. The pair's romance was never confirmed as it fizzled out fast. After the Like, a Virgin hitmaker, the former Yankee player briefly romanced The Real Housewives of New York City alum Bethenny Frankel and actress Kate Hudson in 2009. Rodriguez had something special going on with the Charlie's Angels actress Cameron Diaz for almost a year in 2010, with A-Rod saying, "She is probably one of the greatest human beings I've ever met."
A-Rod and Lopez broke up after four years last year.
Source: E! News
Before he set out on the most significant relationship and probably the highlight of his life with the Hustler actress, Rodriguez also dated CEO Anne Wojcicki in 2016 and wrestler Torrie Wilson, who he dated for solid three years. A-Rod and Lopez started dating in 2017 and announced their engagement after two years in March 2019. The pair's awaited nuptials was postponed twice because of the pandemic and the lockdown before they announced their split in April 2021.
Recommended: Is Vivica A. Fox Married & have Children? All Details here.
Stay connected to glamour fame for more.
-->