Alyssa Milano Gets Slammed For Calling Herself Transgender
Published Sat Mar 16 2019 By Tess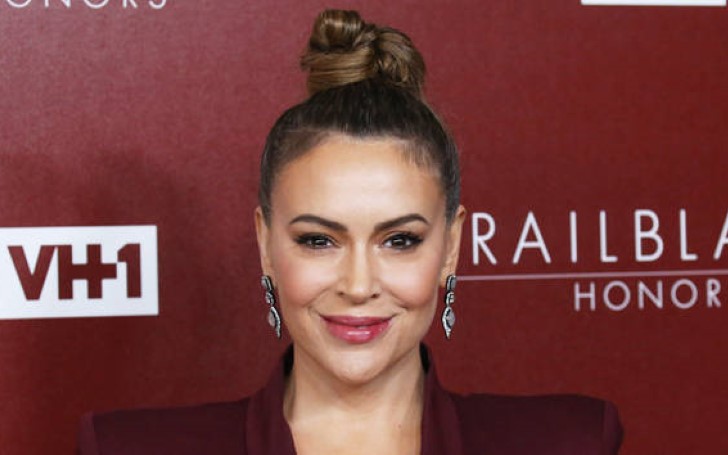 Alyssa Milano is being called out for calling herself, transgender.
Actress Alyssa Milano is being slammed for calling herself transgender in social media.
Milano infuriated fans after posting a tweet on Twitter on Friday in honor of International Women's Day.
The actress celebrated women's day with transgender sisters with a caption reading "My transgender sisters! I am celebrating YOU this #NationalWomensDay!"
Following the post a user asked "Alyssa are you transgender?" which is when Milano, 46, responded with a tweet saying that she is "everything".
See more: Meet This Wonderful Female Kiwi Comedy Duo Slaying Rom-Com Cliches in Netflix's 'The Breaker Upperers'
Responding to the tweet, the actress posted yet another post in support of all the transgender, people of color, immigrant, lesbian and disabled.
The former 'Charmed' star received a lot of backlash for her tweet, with many pointing out her place of privilege as a successful white woman.
One follower replied, "No. You are an advocate. Be ok with that. This isn't the way to say you are with us. You can't just fake an experience you don't have. You don't navigate any space like these groups. This is the 'I don't see colour' approach which is oppression."
Don't miss: Lady Gaga Dismisses Baby Rumors; Claims She's 'Pregnant' with a New Album
While another user wrote, "How about stop focusing on identity politics and simply recognise each person's individual dignity void of these progressive markers of victimhood? Stop adhering to the 'I'm a victim therefore I am' ethos."
Read more: Why is Big Bang Theory Taking a Break Before its Utmost Finale?
YouTuber Rob Gavagan also tweeted, "Supporting trans people, people of colour, immigrants, lesbians, gay men, and disabled people is all well and good. Claiming to be them just because you love them is just sort of asinine and perverts the idea of being an ally."
After a series of infuriated comments and criticisms, Milano tweeted again to apologize.
The actress wrote, "I'm glad this tweet invoked conversation. I'm so sorry it offended some. I see you and hear from you. But just a reminder, empathy is not a bad thing. Nuance is important and literal interpretation is not always intended. And I can identify with and not identify as. Both are powerful."
-->