Meet This Wonderful Female Kiwi Comedy Duo Slaying Rom-Com Cliches in Netflix's 'The Breaker Upperers'
Published Sat Mar 16 2019 By Andrew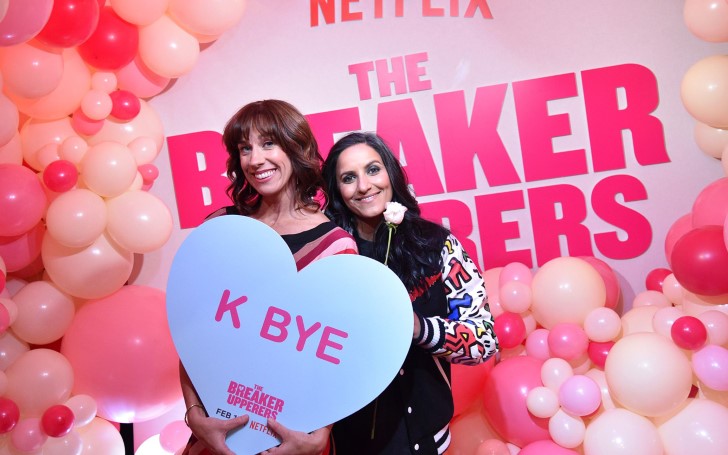 New Zealander comedy duo killing off cliches with a unique take on Rom-Com in The Breaker Uppers.
The comedy collaborators Madeleine Sami and Jackie Van Beek started the movie The Breaker Upperers with an idea, a friendship, and a mentionable famous relation: Celene Dion.
As Van Beek was on the verge of starting her day, making coffee one morning she conjured the idea for The Breaker Uppers, the pair's homegrown hit comedy film now on Netflix. To add up, two BFFs render a service to help clients "consciously, forcibly, and irreversibly uncouple" from the partners they can't bring themselves to dump.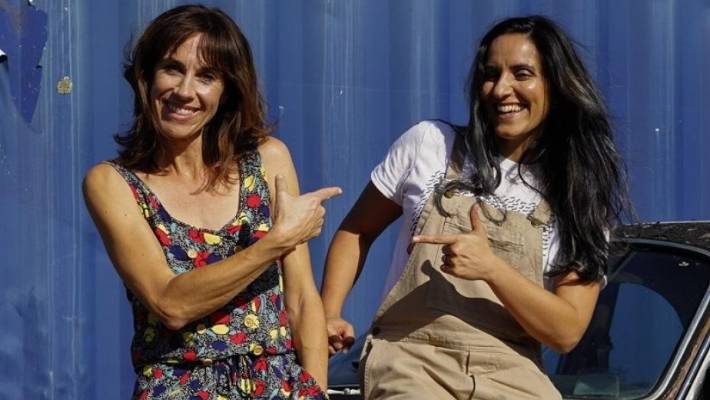 The Breakers Upperers released back on March 10, 2018
SOURCE: Stuff.co.nz
Van Beek last year at the South by Southwest Film Festival, where The Breaker Upperers premiered.
"I thought, 'Who's the funniest person I know in New Zealand?' "
She added,
"And I rang Madeleine."
The now best friends crossed each other's path initially as teenagers while competing at a comedy improv. As a matter of fact, Sami was 14 and Van Beek was 17 at the time. Both of them paved their way eventually into New Zealand's comedy and theater scene, making groundbreaking appearances in Kiwi crossover hit films including 'Eagle vs. Shark' and, later 'What We Do In the Shadows' for Taika Waititi and Jemaine Clement.
Also read: Fans Threaten To Cancel Netflix Subscriptions After Punisher Gets Axed
Though Madeleine and Jackie are a household name in New Zealand comedy movie scene, the Rom-Com is their biggest venture till date.
Sami the co-star of the movie maintained,
"Ten years ago, people were saying, 'Are you going to soften your accent? Maybe you shouldn't write a character who's too rural, because international audiences won't understand them.' And I think it's gone completely in the other way now,"
The other star of the movie, Van Beek said,
"It's heartwarming that we're encouraged now to be specific about our culture, and it's funny because we see 'The Breaker Uppers' as, in our minds, quite a colorful, broad accessible comedy, but the American viewers still describe it as deadpan New Zealand humor. There have been big changes in the last ten years. We aren't just the people who made 'The Hobbit.' "
She added,
"There was this move to comedy, which is great because we are crack up, hilarious. Crack up! We're a crack up culture,"
Sami paused, looked around and then continued,
"You guys don't really say that here, do you?"
The collaborators first commenced their co-writing journey for the movie The Breaker Upperers when they took the project to Piki Films and decided to work with producer Carthew Neal and executive producer Waititi. Although Sami and Van Beek had written, produced and directed scores of projects between them, they decided later to accommodate co-direction.
The filmmakers also are contributing to the gender equality in the society with their step to hire several female department heads and facilitated job sharing so that working moms would get a part on a gender-balanced crew, including producers Ainsley Gardiner and Georgina Conder of the female-forward Miss Conception Films.
Don't miss: Netflix Cancels The Last of Its Marvel shows 'The Punisher' and 'Jessica Jones'
Sami, who has a baby daughter with musician wife Ladyhawke said,
"Our producers Ainsley and Georgina were both moms, so one would do half the week and then they'd tag out,"
While Van Beek the mother of three,
"Head of makeup and head of wardrobe were job-sharing moms; we made a concerted effort to be like, 'We can do this.' It's important to us that we're inclusive and that being a mom doesn't mean you can't make feature films in any department,"
She further elaborated,
"Making feature films and having children shouldn't be mutually exclusive."
As a matter of fact, Sami does a spot-on Dion impersonation as well as vocal inflections and has been singing the song just about everywhere that the movie also featured last year. As they returned to the US to promote the film's Netflix release, she and Van Beek made a recent stop at Los Angeles.
A while back, Sami had a tete-a-tete with reporters, happiness surrounding her she mentioned her idol Celene after delivering yet another committed rendition of the torch ballad in front of a karaoke crowd in a tiny Melrose Avenue bar.
Sami shouted,
"'It's All Coming Back To Me' is one of my favorite songs and one of my favorite karaoke songs,"
The actress added,
"So much drama, It was a perfect song because it's very nostalgic and it's all about remembering something… it's such an anthem for loss and remembering and longing."
and continued to state,
"All My Life, I will say, if you like K-Ci and Jojo and Celine Dion, you will like our film."
They were flown to Melbourne to meet the singer, who had seen the trailer for the film and gave her approval. As a wise woman once sang, love comes to those who believe it. And that's the way it is.
You may also like: While Netflix is Raising its Prices Hulu Drops Its Price to $5.99 a Month
Sami said maintaining lit up face,
"The last thing she said to us was, 'Keep me in mind for your next film,' What's better than having a Celine song in your film?"
And Van Beek added to the conversation with her signature smile,
"Having a Celine cameo. All we have to do is write it. Maybe the second film is a docu: 'Becoming BFFs with Celine.'"
Nonetheless, the New-Zealand comedic pair are taking the world by storm with their unique approach. In fact, the new take is quite applaudable given the genre is mostly limited to cliches that barely steer the viewers in the direction of interest and excitement.
-->