Netflix Cancels The Last of Its Marvel shows 'The Punisher' and 'Jessica Jones'
Published Wed Feb 20 2019 By Tess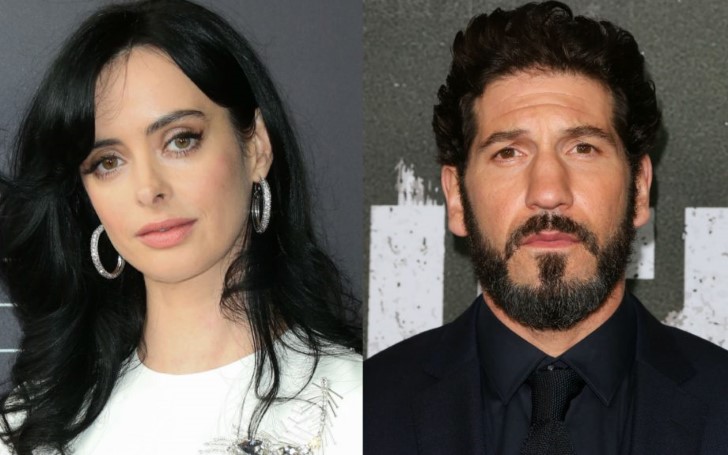 Netflix cancels the last of Marvel shows 'The Punisher' and 'Jessica Jones' signaling the end of the partnership between them.
On Monday Netflix officially announced the end of the remaining Marvel shows in the streaming service.
Netflix exclusively announced The Punisher which premiered in January will end after its second season and Jessica Jones' upcoming third season will be its last season in a statement.
"Marvel's The Punisher will not return for a third season. Showrunner Steve Lightfoot, the terrific crew and exceptional cast, including star Jon Bernthal, delivered an acclaimed and compelling series for fans and we are proud to showcase their work on Netflix for years to come."
The statement continues:
"In addition, in reviewing our Marvel programming, we have decided that the upcoming third season will also be the final season for Marvel's Jessica Jones. We are grateful to showrunner Melissa Rosenberg, star Krysten Ritter, and the entire cast and crew, for three incredible seasons of this groundbreaking series, which was recognized by the Peabody Awards among many others."
With the news, Netflix signaled the end of five years long partnership with Disney owned superhero studios, Marvel.
"We are grateful to Marvel for five years of our fruitful partnership and thank the passionate fans who have followed these series from the beginning."
The cancellation of the last two shows completes the total exclusion of Marvel shows from Netflix, which previously eliminated other Marvel series Daredevil, Iron Fist and Luke Cage from the service.
While the pioneering streaming service bid farewell to Marvel, it, however, will not cease to launch superhero content.
Recently, Netflix launched a new series, The Umbrella Academy, on Friday created by Steve Blackman about "estranged siblings with extraordinary powers." The show stars Ellen Page, Tom Hopper, and David Castañeda.
Also see: Netflix Reveals Astonishing Viewership Numbers of The Post-apocalyptic Thriller 'Bird Box'
Meanwhile, following the expiration of the partnership with Netflix, Marvel and Disney's are just gearing up to launch a new streaming service Disney+.
Don't miss: Sandra Bullock is Heading Back To Netflix For Comic Book Film 'Reborn'
The competitor streaming service from Disney is expected to launch in 2019 which will stream Marvel movies and TV shows featuring Marvel Cinematic Universe characters Loki, Scarlet Witch, and Falcon, as well as Star Wars films and several original Disney series and movies.
Read more: Netflix is Creeped Out By Viewers Admiring Serial Killer Ted Bundy
Marvel's parent company Disney also ended its licensing deal with Netflix at the beginning of 2019.
-->