Alyssa Milano's Husband Dave Bugliari Net Worth — Earnings As a Hollywood Agent for Top-Notch Actors
Published Thu Jan 30 2020 By Sea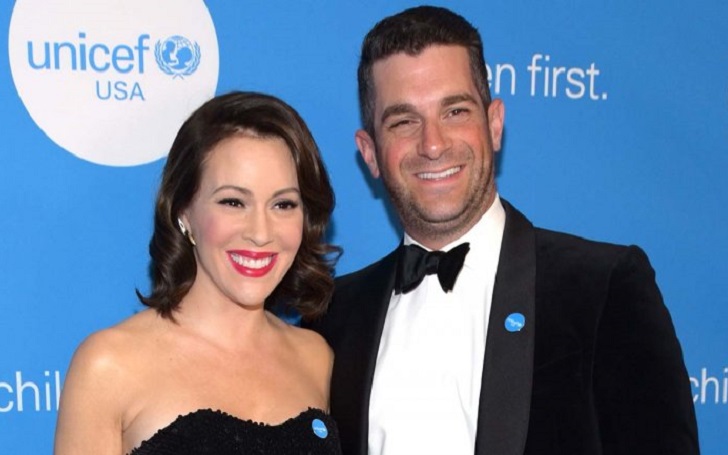 Working for a top-notch actor is obviously something many can only dream of achieving. But while doing so, Dave Bugliari is also the husband of Hollywood's Alyssa Milano, and it's going way stronger than what is common in the industry (not judging).
Born on December 17, 1980, in New Jersey, Bugliari was an agent for the likes of Bradley Cooper, George Clooney, LeBron James, Brad Pitt, Will Smith and Oprah Winfrey. He married Alyssa Milano in August 2009 and has two kids with her.
The 39-year-old is great friends with Bradley Cooper, besides just being an agent for him, so you know he's got a lot of connections. And with that, he's earning pretty. His net worth is yet to stop increasing, and given his age, he's very ripe in the managing business.
Dave Bugliari Collected a 2020 Net Worth of $6 Million after Working for 'Creative Artists Agency'
As of January 2020, David Bugliari's net worth amounts to approximately $6 million, collected from years of working for world-class actors in the industry. He currently works as the co-head of motion picture talent at Creative Artists Agency (CAA).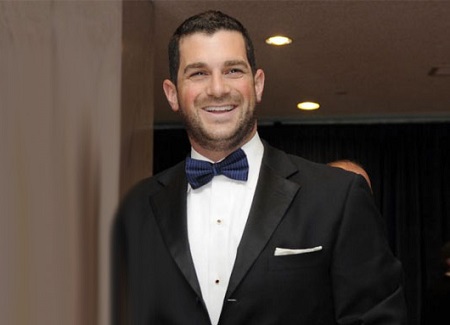 Dave Bugliari is worth $6 million in fortune.
Source: Supplied
Aside from the ones mentioned above, Dave's client list also includes Christina Applegate, Sydney Crosby, Will Ferrell, Sarah Michelle Gellar, Jon Heder, George Lopez, Ludacris, Peyton Manning, Jeremy Piven, Dax Shepard, Steven Spielberg, Gary Vaynerchuk, and Renèe Zellweger.
Judging by how much senior agents and partners at CAA earn, Dave Bugliari's salary is assumed to be around $550,000 per year. One of the top agents at CAA, he could be one of the firm's partners.
The Relationship Started As an Affair but Turned Out to Be Great for Both; Their House
Yes, they started the affair in December 2007 allegedly. Seeing the relationship as it is now, it's not such a bad thing. The issue for them at the time was probably that Bugliari is eight years younger than Milano.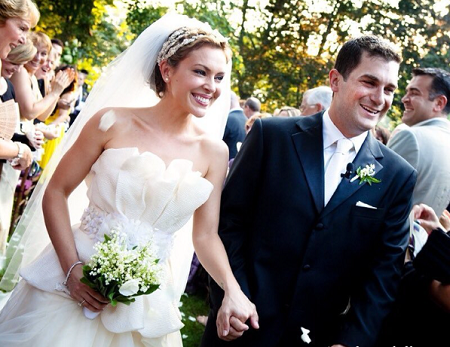 This was Milano's second marriage.
Source: Alyssa J. Milano
The couple went on to pursue their relationship and then got engaged in December 2008. For the ring, he designed it himself. Then on August 15, 2009, Dave Bugliari married Alyssa Milano at his family's estate in New Jersey.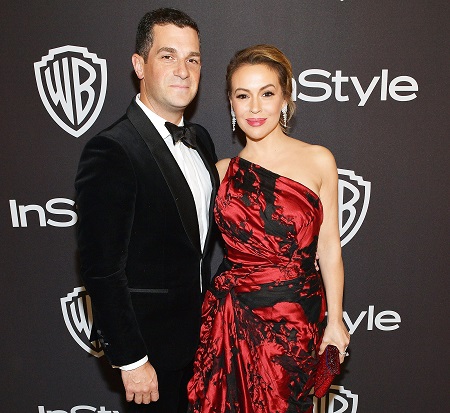 Bradley Cooper also attended Dave's wedding to Alyssa.
Source: Matt Winkelmeyer, Getty Images
The husband-wife couple then had two kids together. The first is a son, born in August 2011, and their second child is a daughter, born in September 2014.
Read Another: Denise Milani and Husband Jerry Trlica - Are They Still Together?
After their second child was born, the couple moved to their Bell Canyon house in California, which they had then-recently renovated. But Alyssa had purchased the house already back in 2001 for $1.87 million. The 6,000-sq-ft+ house is on 2.75 horse-friendly acres. Yes, they lived with horses in their estate too, nine of them, in fact. Their "pets" also include eight chickens, two rabbits, and five dogs.
The couple had two wonderful kids together.
Source: Alyssa Milano, Instagram
The couple had to move from somewhere before living in Bell Canyon. In 2015, Milano sold her West Hollywood condominium in the Empire West tower for $1.399 million. Actually, she'd tried to sell the house-sized condo regularly since 2010.
Dave Bugliari & Alyssa Milano Settled a Two-Year Long Dispute with Her Ex-Business Managers
On June 16, 2017, Bugliari's wife Milano filed a $10 million lawsuit, at L.A. Superior Court in Van Nuys, against her accountant Kenneth Hellie and his firm, 'Hellie, Hoffer & Co.'' accusing them of "forging her signature on checks, failing to pay overdue bills and taxes, and inducing her to make bad investments in businesses in which he was also an investor, without disclosing the conflict."
According to the mother-of-two, Hellie's actions to manage her finances left her and her husband "with millions of dollars in debt and their credit in ruins."
What really started the financial turmoil for the couple, according to them, was about the house they moved back in 2015. Milano alleged that Hellie's poor oversight of the remodeling job of their Bell Canyon house caused costs to spiral.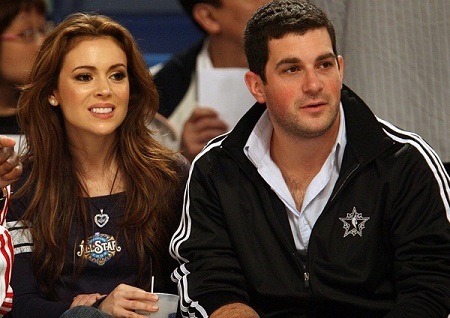 Despite the mess, the two got out of it in 2019.
Source: Getty Images
It took five years to remodel the house after Hellie failed to notify her of Ventura County building code violations. The finance was especially rattled after that particular misinformation caused a lien and $376,950 in fines. Moreover, she spent $5 million on a home, which didn't cost over $3 million (with all inflation accounted for). Remember, that's why they put up their West Hollywood condo for sale and reimbursed it a bunch of times.
There were a lot of pieces to take from the lawsuit, including the $26,000 payment for "professional services" Hellie demanded after being fired in June 2016 and the alleged forgery of Milano's signature for the amount. But there was one particular thing that affected Milano's net worth. She's turned down her chance to appear in initially the third and a possible fourth season of 'Mistresses,' which would've paid her at least $1.3 million.
You Might Be Interested: The Secret Behind Manny Khoshbin's Multimillionaire Net Worth Status
The suit and dispute went on for exactly two years. In June 2019, Milano's then-attorney William Briggs of Venable announced the settlement of the case with a statement. They reportedly settled on a confidential undisclosed amount, ensuring the husband and wife pair was fully satisfied with the outcome.
Charitable Activities from the Couple
While Milano was always a strong advocate for social activism, Bugliari followed suit. Having already established herself in the charity department, Milano helped Bugliari realize the importance of giving.
The husband is, thus, quite active on social media about his wife's work for PETA and UNICEF, among various other charities. If there's a need to show how Bugliari was important in Milano's campaigns, take her online fundraising campaign for 'Charity: Water' as an example.
Milano supported the Go Vegan campaign of PETA.
Source: PETA
While Alyssa's original goal for her 37th birthday campaign in 2009 was $25,000, Dave's larger portion of the donation spiked the amount to the $75,000 mark on December 18, the day before her birthday.
To get into the more emotional kind of an example, the couple, with the rescue group 'CARE,' and 'The Fuzzy Pet Foundation' in 2014, rescued a South Korean Jindo mix dog, found covered in mange, chained, and raised for dog-meat.
Must See: Is Actress Kiernan Shipka Dating Any Boyfriend?
Everything in Milano and Bugliari's lives seems to be in the right place. It may be because of their connection due to their almost-same birthday. But whatever the case, there is no indication either of them is a gold-digger as Alyssa herself has a 2020 net worth of over $11 million.
With the connection between them so strong, even in terms of fortune, there's still a long way to go for them. And Dave Bugliari's net worth likely won'tBugliari's stop increasing anytime soon.
Stay tuned and connected to GlamourFame for more Entertainment content. Check out our other net worth content.
-->